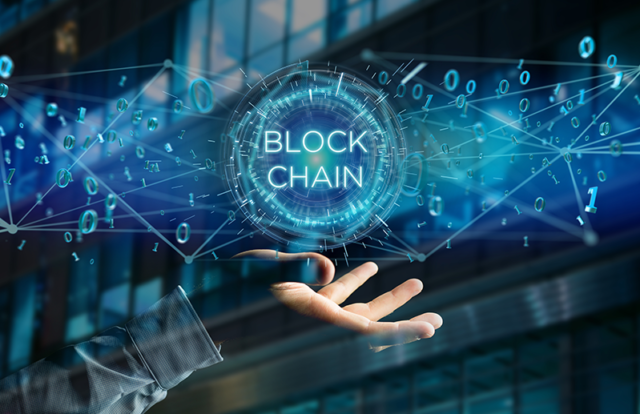 The Blockchain industry continues to change the lives of not just enterprises but also individuals, helping them lay the foundations of their services and foster future growth. Gartner predicts Blockchain to be one of the top trends for 2020, and by 2025, we will be expecting future technology trends being influenced by its innovations. The public blockchain market holds the highest shares in the global industry with private and hybrid blockchains coming next. 
By Srinivas B, Director and Head of India — Cybersecurity and Blockchain COE 
Investments in Blockchain technology are expected to surpass USD 15.1 billion by 2024, and the technology has been causing massive disruptions throughout different industry verticals. We've seen other technology trends making the news, but Blockchain is finally garnering the reputation it deserves.  
According to CoinDesk, over 82% of institutional investors said they would increase spendings on Blockchain and digital assets by 2023. Their reasons for expanding their crypto holdings included the diversification of assets, long-term capital growth, reduced exposure to market volatility, and improved regulatory environments. Blockchain is already being adopted outside the technology industry in healthcare, finance, food safety, and shipping. Supply chain traceability in the gemstone industry is seeing a unique application where the origins of gemstones are uncovered and provide evidence to consumers. Software development companies are making apps for clients, and with the increased use of Blockchain, we can expect the Blockchain market to grow at a CAGR of 69.3% during given forecast periods. 
What is Blockchain? 
Blockchain is a decentralized technology used for doing digital transactions via a distributed ledger. It works as blocks that store financial data about users, with each block being linked in a sequence. In a blockchain model, computational resources are shared among users as nodes connected via a peer-to-peer (P2P) network. As a Distributed Ledger technology, it has various applications and maintains records of cryptocurrency transactions such as Bitcoin, Ethereum, and many others. 
Worldwide Outlook of Blockchain Market 
According to global industry statistics, the blockchain market is forecasted to grow at a CAGR of 79.6% from 2018 to 2023. Industry verticals and players such as large and small SMEs will be the primary adopters of this technology, with Blockchain as a Service (BaaS) driving market growth exponentially in this segment. The rising popularity of blockchain is because of its nature of doing peer-to-peer digital transactions without having intermediaries in between. Data stored in blockchains are reliable, accurate, timely, and readily available. Numerous projects in media and entertainment, healthcare, agriculture, automotive, energy, eCommerce, and retail have benefited from its innovations. 
The COVID-19 pandemic has accelerated digital transformation for many companies, which means there is now an increased interest in digital ledger technology. The global blockchain market can be estimated to be valued at USD 39.7 billion by 2025. At least 25% of the Forbes Global 2000 will be using Blockchain as a foundation technology in their upcoming projects by 2025. 
Future Trends of Blockchain in 2025 
It's clear that Blockchain will revolutionize all industry verticals and is a technology that can no longer be ignored. By 2025, we can expect to see traditional business models transition entirely to the Cloud and use these distributed ledgers to conduct financial transactions. 
The following is a list of the top future trends of blockchain for 2025 and beyond. 
1. Blockchain as a Service (BaaS)
Blockchain as a service is a new trend that allows businesses to create financial products using distributed ledger technology. BaaS models are cloud-based, and most digital products created using BaaS services do not require any setup, installation, or manual intervention. The introduction of blockchain to social media networking websites will ensure that public data stays secure, giving content creators rightful ownership of their data without letting it fall into the hands of platforms. Microsoft and Amazon are the two leading brands developing BaaS infrastructures and services for businesses. 
BaaS services will foster the creation of decentralized architectures and offer several applications. Cloud vendors are working towards bringing these services within reach of businesses who want to speed up project payments and automatically sign off contracts after their completion. AI and Machine Learning deployments in BaaS models will address bottlenecks faced during the increased adoption of these services. 
2. Interoperability of Blockchain Networks
Blockchain interoperability refers to connecting disparate Blockchains and building an ecosystem where different networks can communicate, sort of like a decentralized exchange center. A use-case of interoperability can transmit data from a Bitcoin block onto another network. 
Interoperable Blockchain blocks and their integration with existing systems will streamline transactions and make it easier to do mass deployments. "Hybrid connectors" is a concept being cited by the industry and is enabling cross-Blockchain communications. Blockchain interoperability is another why cryptocurrency usage is becoming mainstream. Blockchain interoperability benefits include multi-token transactions, improved scalability, data governance, and enhanced connections between various Blockchain networks. 
3. Investments in StableCoins and Logistics
Blockchain's reach is expanding by the day and apps are being built using the distributed ledger technology as we speak. Bitcoin is an example of a cryptocurrency that's volatile by nature in the market. StableCoin is an innovation that's currently in the works that address this. 2020 is the predicted year when they will experience an all-time high, and we can expect to see an upward trajectory for growth up to 2025 from there.  
The main types of stablecoins in the cryptocurrency market are fiat-backed stablecoins, commodity-backed stablecoins, and crypto-backed stablecoins. Investors will be buying more stablecoins and holding their money for more extended periods as these pose a low risk, offering stable returns on their investments. 
Stablecoins will also serve as the blueprint for real digital currencies meaning buyers won't have to worry about their values being wiped out overnight, unlike other cryptocurrencies. 
Blockchain is being used to make cryptoasset exchanges and encrypt transactions using public and private keys. Many see Blockchain as a reliable transaction technology for making cryptocurrency transfers and exchanges with other individuals, verify them, and get rewards in the process. 
Blockchain can use its decentralized ledgers to combat the threat of personal identity security leaks and safeguard users. Cybercrime fraud comes in various forms and blocks can be used for encryption critical information such as social security numbers, birth certificates, identity cards, etc. Data silos and a lack of transparency are key challenges faced by the logistics sector and enterprises can leverage Blockchains to solve them by automating processes and validating data sources. 
4. Tokenization
Tokenization is the process of converting a physical asset such as an object, painting, or real estate (anything of value) and representing it as digital coins. Asset tokenization is an emerging trend in the Blockchain world and gaining quite a traction. Converting real-world assets into tokens and helps divide the rights of assets among various owners. Non-fungible tokens will foster digital scarcity and prevent assets from being replicated or copied, which means owners acquire exclusive digital rights to their assets. 
There are many benefits to Blockchain tokenization, such as increased liquidity, lack of third-party involvements, user anonymity, improved immutability, etc. Real-estate tokenization is one of the hottest trends, and many platforms are helping businesses access, exchange, and trade with tokens without compromising on legal compliance. 
5. Revolutionizing Financial Services
The financial industry is one of the early adopters of this technology, and there are many banks, NBFCs, and fintech corps are recognizing its value. Banks are finding that Blockchains help create more secure networks for conducting digital transactions and customers prefer to invest and trade with cryptocurrency. 
A recent report by CB Insights revealed that blockchain-based decentralized ledgers would enable customers to make faster payments, pay lower processing fees, and complete transactions in real-time, a seamless experience. Smart contracts drafted will eliminate third parties and make finances more decentralized in the coming years. Blockchain smart contracts allow parties to execute exchanges when "distributed conditions "are met and streamlines transactions automatically. More than 77% of financial institutions expect to adopt Blockchain technology entirely by 2021, and Gartner predicts that the banking industry will generate up to $1 million through blockchain-based digital transactions during 2021. Digital payments are the future, and there is a possibility that governments will be implementing this technology for effective data governance and management. 
Why Blockchain Trends Are Paving the Way for Companies? 
Immutability is the most significant factor behind increased Blockchain adoption, and since data in chains cannot be corrupted, they are essentially tamper-proof. Supply chain operations are becoming globalized, and that's another segment where Blockchain trends are emerging. All nodes are linked to a ledger, and when edits are made to a single node, changes done to previous ones get verified and validated. This makes it impossible to alter data without verification, and entities cannot get away with data fraud/theft this way. 
Suppliers, distributors, and clients do not have to interact about every simple transaction, and nodes can update ledgers automatically. The growth of IoT (Internet of Things) is helping the latest Blockchain trends keep up with enterprises and is making data security increasingly sophisticated or complex. The merger of Blockchain and IoT makes machine-to-machine transactions possible, and smart devices can run thanks to their amalgamation autonomously. 
Edge computing is also being combined with Blockchain technology, allowing enterprises to reduce costs, transfer data, and not fall prey to cyber attacks as there are no centralized data repositories. Peer-to-peer Blockchain networks help organizations protect their networks and devices from botnet and DDoS attacks, ensure data privacy & security, and make devices in every network independently secure, which is another driving factor behind the emergence of the latest Blockchain trends.  
Digital companies can take advantage of Blockchain technology and address concerns related to data compliance, privacy, and security by mixing AI and Machine Learning. Blockchain mobile apps are enhancing the P2P transaction experience and verifying cross-border digital payments. Quantum computing is being impacted with the technology as ledgers are used for making data unchangeable and tamper-proof. Complex mathematical equations can be processed instantly for linking public and private keys which makes quantum computers hack-proof and not exploitable. 
The adoption of Blockchain is slowly becoming widespread. In the future, we can expect greater security, more data transparency, and a large volume of financial transactions being processed using this technology. 
References: 
---
About the Author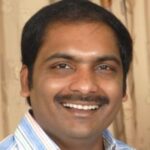 Mr. Srinivas B is a trained multi-dimensional professional with more than 20 years of experience in several fields such as Technology Consulting & Architecting, Product Development, Practice/Project Management/Pre-Sales in AWS, Azure, Google & Oracle Cloud Computing, Blockchain & IoT, and AI/Data Science Technologies. He has gained knowledge in several domains and holds various certifications titles such as Certified Project Management Professional – PMP, Certified Microsoft Azure Solution Architect, Certified Blockchain Solution Architect – CBSA, Certified Blockchain Expert – Blockchain Council, Certified Corda/R3 Developer, Certified IBM Cloud Solution Architect, etc. 
Disclaimer
Views expressed in this article are personal. The facts, opinions, and language in the article do not reflect the views of CISO MAG and CISO MAG does not assume any responsibility or liability for the same.