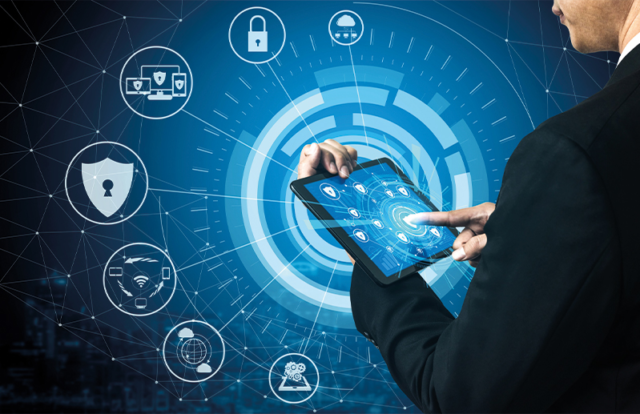 Historically identity has been document-centric, requiring the physical presence of a user and a verifiable, government (or other authority)-issued document. However, as transactional interactions have moved online, digital identity has become increasingly critical to business success. The need for digital identity technology has never been more crucial, with three main catalysts driving growth: digital transformation, cybersecurity, and technological innovation.
By Ubaid Dhiyan, Director at Union Square Advisors
The Age of Digital Transformation
The pandemic forced many organizations to adapt and digitally transform their business to find success in a world where physical and digital identities continue to converge. While physical identities can be traced back for as long as bureaucratic and record-keeping methods have existed, digital identity is a recent construct with much greater fluidity. Digital identity use cases range from providing minimal documentation to requiring exact digital representations of physical documents and biometric verification.
For example, many employees now desire a seamless online experience considering hybrid and virtual work, forcing enterprises to implement a single sign-on feature for their employees. With this single sign-on feature, employees' identities are identified, authenticated, and then authorized digitally, all in one step, to access a company's systems.
Another example is the emergence of the consumerization of government. This is the idea that citizens have greater expectations of a consumer-like experience in their interactions with the government, or any other large institution like schools, healthcare providers, or financial institutions. For these users, a consumer-like experience includes a more seamless way of proving their identity through digital means.
The Threat of Cybersecurity Attacks
New cybersecurity vulnerabilities emerged as many organizations raced to digitally transform their businesses, moving online in light of Covid-19. These vulnerabilities became especially clear as we saw a significant rise in cyberattacks. For example, the attack on JBS SA meat supplier and the cyberattack on the Colonial Pipeline. These cyberattacks forced businesses to re-evaluate cybersecurity's role in their long-term strategies. Identity management plays a key role in improving cybersecurity, and as a result, businesses have begun to turn their attention to identity management best practices.
Identity and access management (IAM) is the process that organizations use to define and manage the roles and access privileges that users and devices have access to via a variety of cloud and company-related applications. As we start to see the executive leadership of companies shift their business priorities and investments towards cybersecurity, it will go hand in hand with an increase in investments in this type of software. 
Technological Innovation
Finally, as innovative technology continues to emerge, there will be an increased demand for evolved digital identity software, similar to how the rise of the Internet caused a newfound demand for digital identities. For example, financial institutions and e-commerce companies continue to innovate payments technology. However, with the progression of payments technology comes the increased risk of fraud. Fraud detection is a primary use case for digital identity proofing. When the need for fraud detection increases as modern payment technology is produced, the demand for digital identity proofing technology increases as well.
These three factors show that the need for digital identity software is not slowing down anytime soon. As digital identities are a key aspect of digital transformation, cybersecurity and the maturation of technology, we fully expect significant activity in the digital identity software market in the years to come.
---
About the Author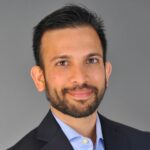 Ubaid Dhiyan is a Director at Union Square Advisors. Ubaid is a technologist, engineer, and investment banker with over 18 years of experience working with companies ranging from startups to large publicly traded entities. Prior to joining Union Square, Ubaid was a member of J.P. Morgan's Technology Investment Banking team based in San Francisco, where he focused on M&A advisory, debt and equity capital raises for Software and IT Infrastructure companies. Prior to J.P. Morgan, Ubaid spent several years at Juniper Networks and Force10 Networks in sales and engineering roles.
Ubaid graduated with an MBA from UC Berkeley's Haas School of Business with a focus in Finance and Strategy. He received a Master's in Electrical Engineering from the University of Southern California and a Bachelor's in Electrical Engineering from the University of Mumbai.
DISCLAIMER
Views expressed in this article are personal. The facts, opinions, and language in the article do not necessarily reflect the views of CISO MAG.