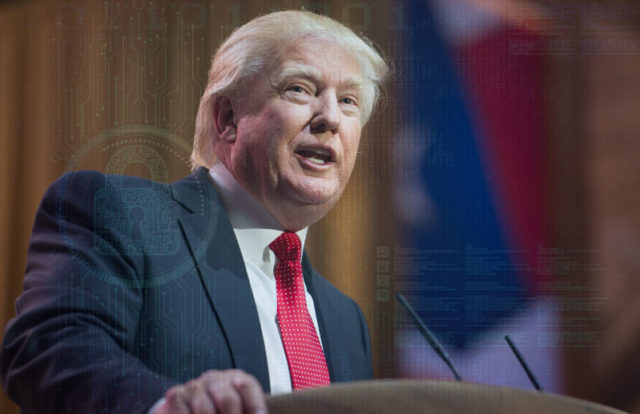 The United States President Donald Trump appears to back away from working with Russia on cybersecurity unit after facing a widespread criticism over the idea. Trump and Russian President Vladimir Putin were engaged in a lengthy conversation earlier this month, where cybersecurity was one of the key points. The meeting was held on the sidelines of the G20 summits in Hamburg, Germany.
After the two-hour long meeting, Trump tweeted "Putin & I discussed forming an impenetrable Cyber Security unit so that election hacking, & many other negative things, will be guarded… and safe." The discussion was described as a "very important step forward" by Steve Mnuchin, Trump's treasury secretary. Mnuchin added, "What we want to make sure is that we coordinate with Russia, that we're focused on cybersecurity together, that we make sure that they never interfere in any Democratic elections or conduct any cybersecurity. And this is like any other strategic alliance, whether we're doing military exercises with our allies or anything else. This is about having capabilities to make sure that we both fight cyber together, which I think is a very significant accomplishment for President Trump."
However, within a few hours, Trump again tweeted "The fact that President Putin and I discussed a Cyber Security unit doesn't mean I think it can happen. It can't-but a ceasefire can, & did!", which makes the viability of the cybersecurity pact ambiguous.
Any endorsement of forming a cybersecurity pact drew immediate flak from many State Senators, and Marco Rubio, the Republican nominee against Donald Trump in the 2016 presidential elections, described the whole situation as," Partnering with Putin on a 'Cyber Security Unit' is akin to partnering with Assad on a 'Chemical Weapons Unit." He added, "We have no quarrel with Russia or the Russian people. Problem is with Putin & his oppression, war crimes & interference in our elections." Another of his tweet said, "While reality & pragmatism requires that we engage Vladimir Putin, he will never be a trusted ally or a reliable constructive partner."
In response to the criticism face by the U.S. government, Nikki Haley, the ambassador to the United Nations, defended the move made by Trump saying, "We can't trust Russia and we won't ever trust Russia. But you keep those that you don't trust closer so that you can always keep an eye on 'em and keep them in check. Everybody knows that Russia meddled in our elections."
The overall situation related to the Hamburg interaction got into murky waters due to the investigation into the alleged interference of the Russian interference in 2016 presidential election. Trump and as well as the Moscow representatives denied any involvement into the matter, but is still unable to dissolve the tensions associated with it.