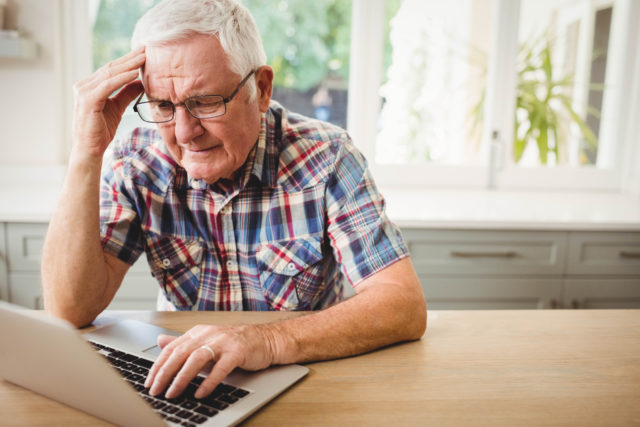 Online scams are getting sophisticated as cybercriminals are using advanced techniques and tools. Stay alert to stop scamming attempts and protect your data or money from falling into the wrong hands. Advanced online scams are targeted at people from all walks of life. Irrespective of an individual's age, income, and background, they can become victims of online fraud. All of us are equally vulnerable, and no one can stay safe without learning how to avoid such deceptive hoaxes.
By Caroline Jones
The success mantra of online scams
Scammers fine-tune their campaigns to make them sound real and trap you when you're expecting it the least. These perpetrators are smart and use the latest technology and tools, along with advanced products and services to create stories that can easily convince their targets to give away personal information or money. Exploiting people's fears and concerns is one of the most popular schemes ever. Hence, you should know how to stay calm when a scam targets you.
Tips to protect against online scams
1. Accept that online scams exist
Scammers are for real, and they're just waiting around the corner with phishing. Every time you start dealing with an unknown person or a contact over the phone, mail, or message, you must consider it a possibility that you're dealing with a scammer. Don't believe something that sounds ridiculously good. Nothing in this world comes free, and everything has a price tag attached to them. So, if one fine morning you receive an email message about winning a million-dollar lottery, chances are very high that it's an ugly trap.
2. Dig deeper before committing
If you ever have doubts in your mind regarding a business's legitimacy or the intentions of an unknown person, you should dig deeper before committing. An online search for an individual or a company is easier with advanced search engines like Google. You can carry out an in-depth search for an individual or business based on the basic details they share. If you ever receive a request for money or undue favor from a friend, always call them up to verify.
3. Don't click on suspicious messages, links, or pop-ups
A classic style followed by scammers is to share malicious messages and links via email or messengers. Thus, you must avoid clicking on anything that looks or sounds remotely suspicious, including pop-up windows on a website. Additionally, you can install a Virtual Private Network or VPN like Atlas VPN that automatically blocks access to potentially malicious pages and pop-ups. In addition, it encrypts your web traffic, making it more difficult for scammers to intercept or modify your online communications.
4. Don't give remote access to your device
Remote access scams imply that people encounter criminals impersonating legitimate IT technicians or other service representatives. Usually, cybercriminals will insist that there is a problem that can only be fixed by them after giving them remote access rights. However, scammers can install malicious applications and even steal critical information stored on your device, so remote access is a big no-no.
5. Securing personal data
Scammers are always on the prowl to sneak into your device to steal personal information or trick you into revealing them. Thus, securing data stored on your computer is equally important. Use encryption software coupled with a data locking application to secure the data stored on your computer or phone. Install the application on your PC or phone to lock the folders and files. Even if someone manages to sneak into your PC or phone, they won't be able to decipher anything as all data would be unreachable.
6. Password protect your computer and mobile devices
This is probably the oldest and easiest way of securing personal data stored on your computer and mobile devices. However, passwords should also be a priority for each account you operate. Generate complex combinations and apply them only once. Also, do not leave your Wi-Fi without a network password.
7. Choose passwords carefully
You must choose difficult passwords while updating them from time to time. It's always better to use a mix of numbers, letters, and special symbols. Avoid using the same password for different accounts; a breach in one application will open up the floodgates to others as well.
8. Check the security and privacy setting for your social media accounts
All popular social media platforms offer advanced privacy and security settings on their platforms. You must check if the settings are as per your requirements and, if possible, block the visibility of your profile beyond your connection or friend list.
Apart from the above steps, you must never entertain any unusual requests from strangers asking for your details. Never share your banking information, credit card details, and other online account details with strangers or people you don't trust. It's easier to avoid online scams by using common sense and increasing awareness about data security.
SPECIAL FEATURES
---
About the Author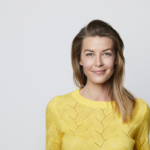 Caroline Jones is an enthusiastic writer, gamer, and foodie, interested in helping people and becoming a veteran in all things technical. Cybersecurity is her passion, and the fight for digital privacy is one of her favorite subjects to dig deeper on a regular basis.
Disclaimer
CISO MAG does not endorse any of the claims made by the writer. The facts, opinions, and language in the article do not reflect the views of CISO MAG and CISO MAG does not assume any responsibility or liability for the same. Views expressed in this article are personal.