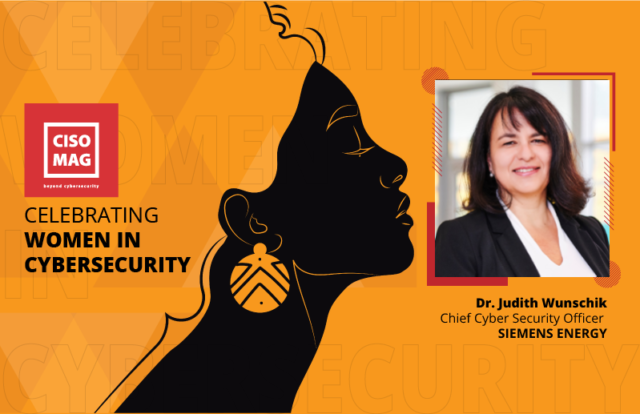 It has been an age-old myth that women prioritize family over work. Women are under-represented in tech and leadership. According to an (ISC)² Cybersecurity Workforce Report, women working in cybersecurity account for about one quarter (24%) of the overall workforce. Though there's a continuing inequity, things have begun to look brighter. Workforces – especially post-COVID-19 pandemic and lockdown – have been offering flexibility in timings, empowering women to lead, and showing support through digital mediums. Change happens with time, but it requires consistency. There is a need to go beyond the 24%.
Let's hear what Dr. Judith Wunschik, Chief Cyber Security Officer, Siemens Energy, has to say about Women in Cybersecurity:
Less representation: One issue is that cybersecurity recruits are mainly from the tech professions – IT, engineering, and math – which also have low gender diversity. The gender gap will hopefully start shrinking when we overcome our unconscious bias about girls' capabilities, and also when we start from the top by recruiting diverse management teams.
Lack of women role models: To become a role model in the tech world is even harder for women than in other fields because there's a much stronger unconscious bias in this domain in almost all cultures. In many countries, biased behavior on the part of teachers, society, and even parents has been revealed in STEM education. Even in fields where there are female role models, the gender gap is still large: for example, politicians in Germany. We need to actively work on diversity and equity and reverse the bias in society itself, by driving countermeasures like laws and regulations.
Cybersecurity scholarships for women: Scholarships may be able to increase the number of female tech experts, but they won't close the gap in terms of the visibility of women in the upper levels of the hierarchy and the unconscious bias in some cultures.
What can men do? First, diversity has to be part of the CEO Agenda and a topic for the Board. It needs to be a KPI at the board level and should be implemented in the sustainability path of the enterprise. Diversity also has to be integrated with the culture and the work environment. Only then will we have a chance to change the bias in society so that role models will be there by default and the gender gap will shrink in all enterprises.
---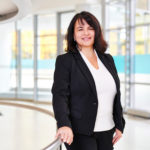 Dr. Judith Wunschik has served as Chief Cyber Security Officer for Siemens Energy since October 2019. She is accountable for securing Siemens Energy's business operations, products, data, and assets as well as for ensuring compliance with cybersecurity regulations. She is serving as a thought leader for cybersecurity as well as an advisor to Siemens Energy's senior leadership on cyber risks related to products, services, and operations. In her current professional role, she is building the future global cybersecurity capabilities for Siemens Energy, including Information Security Operations, Supply Chain Security Management, and Product & Solutions Security Services.
Previously, Dr. Wunschik held senior management roles in the European banking sector, most recently as Chief Information Security Officer for ING Germany and ING Groep N.V. in Amsterdam. She is highly experienced in working with deeply skilled expert groups and is a renowned public speaker and valued member of prestigious international security committees. Dr. Wunschik holds a Ph.D. in Solid State Physics and Computational Theoretical Physics from the University of Erlangen-Nuremberg.
Disclaimer
Views expressed in this article are personal.
CISO MAG's March issue on Women in Cybersecurity is out. Preview here. Subscribe now!