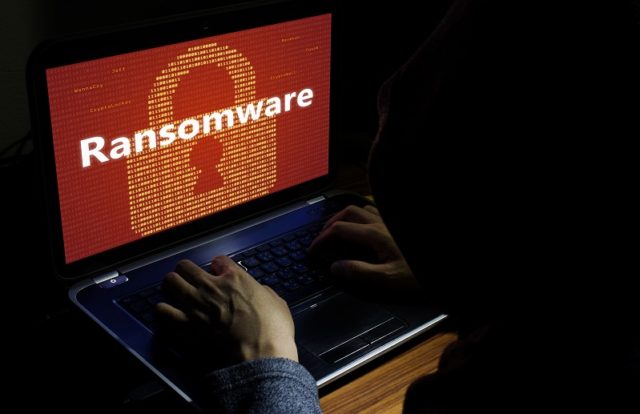 It seems the bad guys in cyberspace decided to forego their holidays and work harder at the end of 2020. While the world was winding down work and preparing to spend time with family, it suddenly faced a wave of ransomware attacks. Yes, these attacks occurred throughout the year, grabbing headlines week after week. But no one expected this during the holiday season. For the opportunists, this was seen as the best time to attack, when the IT staff were going on vacation. Indeed, ransomware attacks have become a booming business in the underground market. The boost in digitization has further catapulted ransomware to be used as-a-Service (RaaS) and has now become the hot favorite for being deployed during a cyberattack.
By Mihir Bagwe, Sr. Technical Writer, CISO MAG
Ransomware attacks are happening daily around the globe. According to a recent report,  more than 500 successful ransomware attacks were officially reported in over 45 countries in the past year (H2 2019 to H1 2020). The financial damages accounted for over $1 billion ($1,005,186,000) and a future forecast predicts this number to rise 20 times to $20 billion by 2021. Experts believe this number could double-up or even rise fivefold if all attacks are reported.
Ransomware in the Year Gone By
While the COVID-19 pandemic took a toll on small and big businesses alike, cyberspace had to deal with a digital pandemic. Ransomware operators targeted health care institutes, banks, government agencies, and universities. Unsettled employees — many of whom were working from home — and a distributed and depleted workforce, meant an increased likelihood of an incident happening, and it did.
Here is a list of the top ransomware attacks and related incidents that sent aftershocks through the business world in 2020:
January 2020
Travelex, a major foreign currency exchange company, was hit by a cyberattack (which was later reported as a ransomware attack).
Hackers demanded $10,000 in Bitcoin from Richmond Community Schools because a hacking incident happened on their server.
February 2020
The University of Maastricht paid 30 Bitcoin ransom amounting to $220,000 (€200,000) for unlocking the systems and servers compromised during the ransomware attack.
Ryuk ransomware campaign targeted Port Lavaca City Hall, incurring a bill of $50,000 to the City.
Mailto ransomware hit Toll Group, affecting deliveries across Australia.
March 2020
Finastra shut down its servers after reportedly being hit by a ransomware attack.
Simon Fraser University of Canada hit by a ransomware attack, resulting in a data breach.
April 2020
Zaha Hadid Architects suffered a ransomware attack that disrupted the remote operations of its 348 London-based employees working remotely amid the pandemic.
Danish Agro's computer systems were targeted by ransomware.
May 2020
Unacademy suffered a data breach, which saw 22 million of its user records being sold on the dark web.
French flooring company Tarkett has confirmed being hit by a cyberattack.
June 2020
Operations of the Japanese automobile giant, Honda, were reportedly disrupted in parts across Europe, Japan, and the U.S., due to Snake ransomware (also known as EKANS).
Cybercriminals targeted Life Healthcare in South Africa.
July 2020
August 2020
Jack Daniel's and Carnival Cruise hit with ransomware attacks.
The University of Utah paid $457K to restore data post a ransomware attack.
Ransomware attack reported on Indian e-Payments and e-Commerce app Paytm Mall.
September 2020
October 2020
Ransomware gang feasted on popular Indian sweets and snacks brand Haldiram.
A tsunami of Ryuk ransomware attacks hit U.S. hospitals.
November 2020
The Maze ransomware gang announced retirement.
Israeli firms targeted with a new strain of ransomware named "Pay2Key."
Web hosting provider Managed.com suffered a ransomware attack.
December 2020
Egregor ransomware targeted HR agency Randstad.
Conti ransomware gang took down Sangoma Technologies.
The Institute for Security and Technology (IST) constituted a Ransomware Task Force (RTF).
So, how do you tame this raging bull? The only way is to take the bull by its horns…To read the full story, subscribe to CISO MAG.
This story first appeared in the February 2021 issue of CISO MAG.

---

About the Author

Mihir Bagwe is a Tech Writer and part of the editorial team at CISO MAG. He writes news features, technical blogs, and conducts interviews on latest cybersecurity technologies and trends.