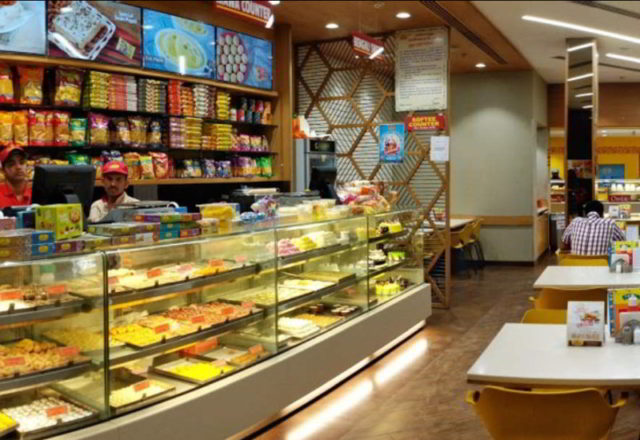 The festive season in India has just begun, and although the COVID-19 pandemic has somewhat dampened the celebrations this year, many believe that these festivities could prove to be a positive boost for people and businesses alike, both emotionally and physically. Regional sweets and snacks add to the fervor of these celebrations; however, many people live away in the metro cities and miss these little things dearly. Thus, popular snack brands Haldiram take the onus of delivering happiness by serving their customers with delicacies from across the country to people living in the remotest nooks and corners of India. But it seems Haldiram itself has been served a bitter taste by a ransomware gang, which was able to compromise critical company data and demand a ₹7.5 lakh (approximately US$ 10,220) ransom as a payout.
 Key Highlights 

Indian cyber cell officials said that as per preliminary investigation done by the company, the stolen data included financial and employee information, data on payroll, retail sales, purchases, inventory of the company

.

After initial internal investigations, Haldiram's Deputy General Manager (DGM) filed an FIR at Noida Police Station where the investigation is still going on.
What Happened
As per the complaint filed by Aziz Khan, DGM I.T. at Haldiram, with Noida's Police department, the incident first came to light when Haldiram's servers based in Noida office located in sector 62 behaved abruptly and were cut-off from its other branches. He was quoted saying, "It was found that the company's data was being diverted through the cyberattack following which the server connection with other branches was cut off. However, by then, substantial data had already been stolen. By 3 am, the ransomware had spread via the corporate network. A complaint was then raised with a cybersecurity company, but all sensitive data had already been encrypted by then."
Aziz refrained from giving out any further information but said that this looked like a pre-planned attack, as hackers first deleted the backups from the servers, stole the data, and tried extorting money in return. He added, "They left a message on the servers about the ransomware attack and proposed decrypting and returning the data for a ransom of Rs 7.5 lakh."
The Deputy Commissioner of Police (DCP) in charge of the jurisdiction said the Delhi cyber cell was investigating the case along with specialists from the company appointed cybersecurity firm and shall soon give an update on the case.
Related Stories: