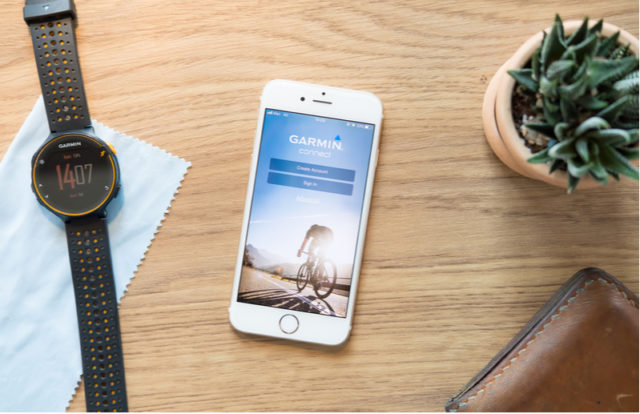 IoT devices like wearables and smartwatches have often been touted as the next big thing as the IoT industry is expected to grow from 7.6 billion in 2019 to 24.1 billion in 2030, thereby drawing a huge revenue of more than $1.5 trillion, at 11% CAGR. These numbers are truly humongous and seem to catch the eyes of cybercriminals like it probably happened in the case of Garmin.
Garmin Hit by a Ransomware Attack?
Garmin, a known GPS and wearable smartwatch device manufacturer, is suspected of being attacked by a ransomware that led to a two-day complete service outage (on July 24 & 25) of its website and other services including customer support. According to the information provided by iThome, a Taiwanese tech news source, Garmin's internal employees were told that the IT server was attacked by a computer virus and the entire production line was down as a result.
However, Garmin has not yet officially confirmed the ransomware attack. Instead, its official website stated, "We are currently experiencing an outage that affects Garmin.com and Garmin Connect. This outage also affects our call centers, and we are currently unable to receive any calls, emails, or online chats. We are working to resolve this issue as quickly as possible and apologize for this inconvenience."
Since the smartwatch maker records personal, sensitive, physiological information and exercise data across its broad range of wearable devices, users are also concerned about the extent of disruption and data compromise that could happen if the allegations are upheld to be true. In the meanwhile, many users reported that their Garmin smartwatch data was not getting synced and, in some cases, certain historical and physiological data appeared to be lost.
The Rise of IoT Draws New Security Concerns
Earlier, research named, "The Internet of Things: Consumer, Industrial & Public Services 2020-2024," from Juniper Networks found that with the number and purpose of connected devices increasing rapidly, the concerns over security threats also increase. The research stressed that IoT networks must implement steps to maximize security in all layers of the IoT ecosystem, including devices and connectivity. The research advised enterprises to implement the necessary security measures to defend against cyberattacks. It suggested two key areas of focus — the use of network segmentation to mitigate cyber risks and to ensure that the lifecycle management of network assets is properly maintained.