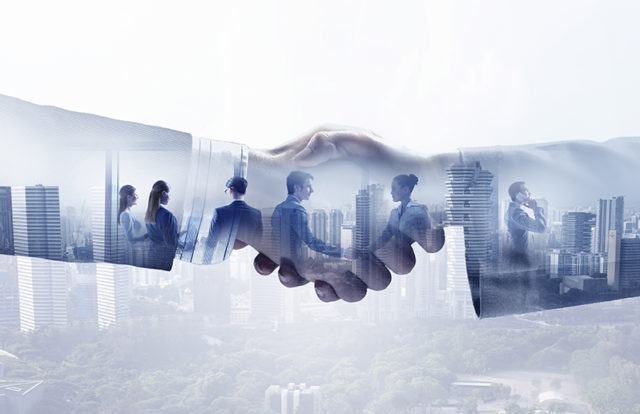 The International Information System Security Certification Consortium (ISC)², a non-profit organization that provides training for cybersecurity professionals, announced an expansion of its strategic partnership with NTT Advanced Technology Corporation (NTT-AT) to strengthen cloud security workforce in Japan. The alliance is intended to bring more local-language cybersecurity training in the country.
Recognized as an Official Training Provider (OTP) of (ISC)2, NTT-AT offers public training on the official Certified Cloud Security Professional (CCSP) Common Body of Knowledge (CBK), helping reinforce cloud security capabilities of organizations throughout Japan. In addition to cultivating advanced security experts, NTT-AT is also focused on developing highly value-added security services and related products in order to support NTT Group's businesses.
Clayton Jones, Managing Director at (ISC)², said, "There are few companies in Japan with the reach and scale that an organization like NTT-AT has, and our combined partnership will drive needed cloud security workforce development that helps to protect and defend critical data."
"NTT-AT is committed to bringing top-quality cloud and cybersecurity training to Japan in order to help build a safe and secure cyber environment. Our collaboration with (ISC)2 enables us to provide official training to support a strong and skilled workforce," said George Kimura, Chief Executive Officer at NTT-AT.
(ISC)² Partnership with Tokyo Police Department
In order to keep its forces updated with the latest cybersecurity trends and tactics, the Tokyo Metropolitan Police Department (TMPD) recently signed a Memorandum of Understanding (MoU) with the (ISC)². The alliance was aimed to revamp TMPD's traditional law enforcement tactics and embrace the latest cybersecurity toolsets and expertise to counter the rising global cyber threat scenario.
 Cyberattacks on Japan Defense Sector
Multiple cyberattacks were reported by enterprises in Japan in recent times. Pasco Corp. and Kobe Steel, which render services to the Japanese armed forces, recently disclosed a data breach that took place in May 2018 and June 2015. Pasco Corp. is an aerial image surveillance provider and has tie-ups with the Japanese Ministry of Defense for delivering the latest satellite images to monitor the work and progress at various defense bases and other locations.
The other companies that reported data breaches targeting Japan's defense secrets were NEC and Mitsubishi. On January 31, 2020, NEC, in a brief statement, accepted the data breach and stated that its network was penetrated and compromised to a cyberattack that was launched in December 2016. In January 2020, Japanese electronics manufacturer Mitsubishi Electric confirmed that it was hit by a cyberattack in June 2019. According to the internal investigation, which began in September 2019, the security incident compromised the information of Mitsubishi's public and private business partners, defense-related details, and data on critical social infrastructure like electricity and railways.