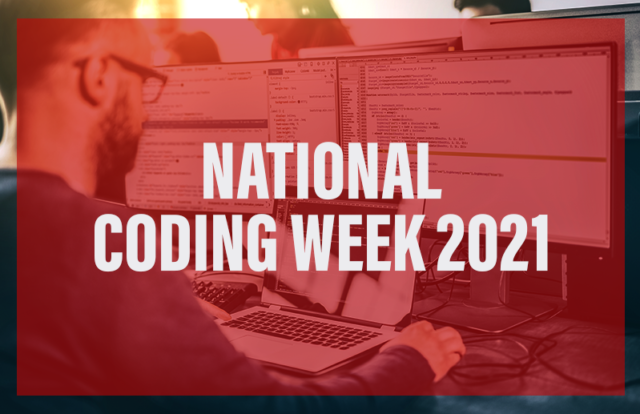 Learning digital skills and gaining technical knowledge are essential in a rapidly changing digital world. People with no or minimal digital knowledge often fall victim to various online scams and frauds. To bring awareness to this digital literacy gap, the global security community celebrates National Coding Week every year.
By Rudra Srinivas, Senior Feature Writer, CISO MAG
Coding is the process of using a programming language to instruct a computer to perform specific activities. Computers follow a set of instructions (code) written in a programming language such as C, C++, Java, and HTML. Each of these programming languages has a unique set of keywords and syntax for creating instructions for computers.
What is National Coding Week?
National Coding Week encourages adults and children to learn digital skills. This year, National Coding Week will occur between 13-19 September. Several security experts, organizations, and volunteers will organize various learning sessions that provide basic knowledge on coding and programming.
Origin
The idea of the National Coding Week movement was started in the U.K., in September 2014, by former headteacher Richard Rolfe and tech entrepreneur Jordan Love. They were also appointed as EU Code Week Ambassador for the U.K. Since then, the movement has been educating several people in the country in improving their digital literacy and in protecting against various threats online. The National Coding Week has spread beyond the U.K. into the EU, the U.S., Australia, and other countries.
Importance of Digital Literacy
Advances in technology have changed the way people work and interact. It also changed the way children learn with the increase in virtual and e-learning platforms. According to a survey, 75% of fifth and eighth graders are non-proficient in 21st-century skills. It also found that providing students with tools for building digital literacy skills is crucial for closing this severe skills gap. Digital knowledge gives the ability to use information and communication online more effectively, without falling prey to cybercriminals. Students develop technical skills and practice cyber hygiene while using the Internet on digital devices, by becoming digitally literate.
Conclusion
Coding has become critical for all businesses in different sectors. Coders and software developers are a crucial asset in every organization, to advance and maintain websites, applications, and other digital operations. As organizations continue to run their businesses amid distributed work environments, the National Coding Week reminds us of the importance of coding skills across all sectors.
About the Author:
Rudra Srinivas is a Senior Feature Writer and part of the editorial team at CISO MAG. He writes news and feature stories on cybersecurity trends.       
More from Rudra.