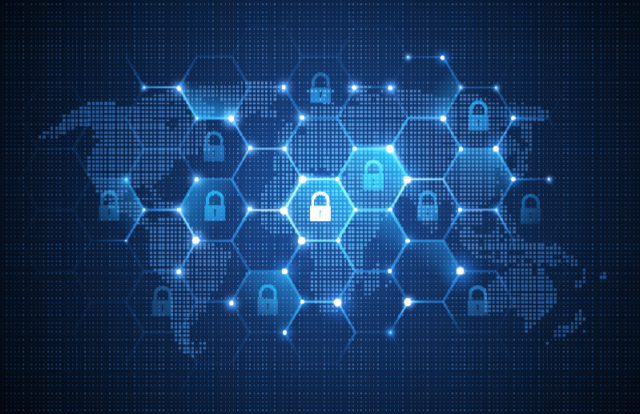 Network security and threats are of primary concern during the ongoing pandemic and are increasingly becoming sophisticated and complex. No home or corporate network is safe from cyberthreat or intrusion. Modern-day cybercriminals devise new and complex strategies to launch an attack and exploit network vulnerabilities to steal classified information and business data.
Data leakage is a significant risk that can result from unlawful network access. Data breaches are detrimental to a company's financial and business reputation. The recent Facebook data breach exposed the personal information and data of over 500 million users from 106 countries. Therefore, organizations are ramping up their cybersecurity strategies to protect their digital assets from malicious network intrusions.
This article sheds light on network security functions, network security components, and common types of network security attacks.
What Is Network Security? 
Network security encompasses directives and guidelines to safeguard network data integrity, including various devices and technologies. These rules are designed to securely access network data and protect the usability and confidentiality of systems and networks. The aim is to prevent intrusions and mitigate lurking security threats and curb lateral movement. Therefore, implementing network security tools and technologies is crucial to strengthening your organization's security posture.
Organizations need to envision and anticipate network security threats to defend their system against threats. To devise new strategies and prevent network security vulnerabilities, one must understand the fundaments of networks and network security attack types.
Common Types of Network Security Attacks 
As individuals and businesses rely on internet-based services and applications for ease of use and convenience, the threat landscape has also expanded. The pandemic-induced remote work culture also adds to the growing incidents of network attacks and threats. Attackers can easily exploit vulnerabilities in these networks or systems and use the gaps to further their nefarious goals. The current increase in data breaches and theft underlines the importance of network security and how illegal network breaches may cost businesses reputational and financial damage.
A few widespread threats to our network and computer systems are:
Distributed Denial of Service attacks (DDoS)
Computer worms
Malware threats
Botnets
Spyware
Man-in-the-middle attacks
SQL attacks
Adware
Cybercriminals often deploy malicious activities or target systems and networks with security flaws – unprotected wireless networks, poorly coded websites, or accounts with poor password security.
If the network security threats are left unchecked, they can later escalate into major cyber breaches. Ensuring a safe network reduces the risk of unauthorized intrusions and data theft.
The following section discusses four network security components or elements crucial for enhancing an organization's security.
Elements of Network Security 
Neglecting the existing or possible vulnerabilities in your network can have far-reaching effects on your business. Reputational damage is one major effect arising from weak links in network security, apart from financial loss.  Here are the four essential elements of network security to keep in mind:
1. Network Access Control (NAC)
NAC is a viable security tool that gives administrators network visibility into who can or cannot access the network. NAC solutions let them monitor network traffic for any suspicious activity. As the use of electronic devices like mobiles and applications accessing organizations' networks are increasing to meet the compliance regulations and changing norms of work-from-home, intrusion risks are also quite high. Therefore, NAC solutions can help admins better grasp network traffic visibility and access management to secure their networks.
2. Firewall Security
Firewall security is one of the most crucial elements of network security. A network security tool, a Firewall serves to monitor both incoming and outgoing traffic. The intent is to block suspicious traffic activity, unauthorized intrusions from threat actors and curb the spread of computer malware or viruses. It acts as a protective fence between non-threatening and untrusted networks or devices, whether home-based or corporate networks; a firewall offers an added layer of protection to network security.
MarketsandMarkets predicts that the global network security firewall market size will increase from $3.8 billion in 2020 to $10.5 billion by 2025. Organizations see the need to configure firewall network security in the wake of spurred data breaches and increasing vulnerabilities ushered in by remote work norms and rapid digitalization.
3. Intrusion Prevention System or IPS
A network security application, IPS detects and blocks suspicious activity or anomalies on the network.   It examines the traffic and identifies suspicious or unknown malware activities on a protected asset.
Furthermore, IPS gathers and analyzes malicious actions before reporting them to the system administrator and other users.
4. Security Information and Event Management (SIEM)
SIEM is a crucial tool to protect your organization's data and other digital assets. Besides, it lets you monitor traffic and security systems in real-time and gathers data from various traffic sources or databases to detect malicious activity. It also raises an alert and takes the necessary steps to mitigate hazards or prohibit suspicious activities.
SIEM combines SIM (Security Information Management) and SEM (Security Event Management) technologies and works as one comprehensive unit to strengthen an organization's security posture.
Your business can take a massive hit without a certified network defender to probe network vulnerabilities and devise effective security solutions.
However, aligning your staff to the specific skillset of network security and defense is also crucial to stay abreast of network intrusions and data breaches. EC Council's accredited program, Certified Network Defender (C|ND) is designed to help students and professionals defend against real-world cyberthreats.
Learn More About Network Security 
EC-Council's Certified Network Defender program is a vendor-neutral, hands-on, instructor-led comprehensive network security program that teaches participants network security fundamentals. Moreover, this program is curated by industry experts to help IT professionals safeguard their businesses' digital assets and strengthen their network defense.
Furthermore, it includes hands-on lab training, the latest hacking technologies, and updated models to learn in real-world scenarios.
C|ND program stresses on comprehensive network training and defense training to produce efficient Network Defenders to bridge the skill gap in cybersecurity. This certification teaches participants to use threat intelligence to predict cyberthreats before cybercriminals strike.
Recognized and Accredited by DoD 8570 & ANSI/ISO/IEC 17024
Get your Network Security Certification at EC-Council
---
FAQs
Name a few threats to network security?
Businesses and organizations face the five common security threats: phishing attacks, ransomware, malware attacks, data breaches, and insider threats.
How can you mitigate network security threats?
With cybercrimes rapidly evolving and increasing at light speed, organizations can take some robust measures to defend their networks. Using network protection measures like installing a firewall, using a virtual private network (VPN) etc., you can protect your network traffic. Other measures include monitoring your access control and keeping your software updated from time-to-time.
---
References: