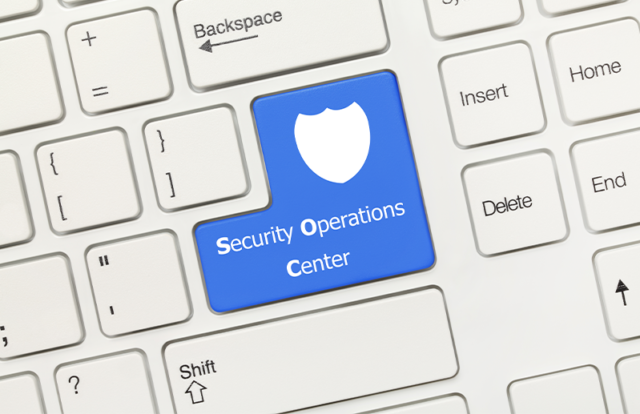 As the landscape of cyberthreats expands, it is imperative for enterprises to focus on employing security operations center analysts, also known as SOC analysts, to prevent and mitigate cyberattacks. Companies need to envision and revamp or build new SOC teams before cyberattacks occur to avoid financial and reputational damage.
The Need for SOC Analysts Today
The quickly expanding technological landscape, combined with the complex attack approaches used by cybercriminals, is the primary reason for the burgeoning demand in this field. Enterprises are increasingly vulnerable to risks due to the remote work framework, Bring Your Own Device allowances, outdated policies, and a slew of additional concerns. To address these issues, corporations need to ensure enhanced network and system visibility and 24/7 monitoring to mitigate threats, thereby creating the need for security operations center analysts.
Defending intellectual assets in an organization is just one role a SOC analyst plays. The security operations center is a centralized unit made up of three elements — people, processes, and technology, which help monitor an organization's IT and security infrastructure. SOC is one large team of security managers, SOC analysts, cybersecurity engineers, and more, who are responsible for managing and mitigating various threats.
Becoming a certified SOC analyst is a rewarding cybersecurity career. Organizations employ SOC analysts who can assume the role of front-line defenders, monitor their security posture, and alert relevant parties of any possible or emerging cyberthreats. This article discusses five skills that are necessary to begin a career in this field.
Before we explore that subject, however, it's important to first understand the typical duties of a SOC analyst.
What Does a Security Analyst Do?
Security operations center analysts are skilled professionals with in-depth knowledge about SOC processes, tools, and technologies to help identify and mitigate cyber risks and ensure data security and privacy. Setting up a SOC team is not an initiative that happens after the cyberattack. A SOC team looks after the overall security posture of an organization, and SOC analysts are the first responders to cyber breaches. Let's look at their core responsibilities:
SOC analysts work to identify, assess, and mitigate the complete security aspects within the SOC.
Highly skilled security analysts are responsible for conducting forensics investigations in organizations, while Level 1 professionals do triage work. The job of Level 2 SOC analysts is to monitor, report, and classify suspicious activities on networks and assign priority levels to them. A certified SOC analyst investigates security alerts and data breaches and identifies vulnerabilities that may lead to network incidents if left unchecked.
Organizations benefit from the round-the-clock monitoring of their IT infrastructure that a SOC team provides. The team brings centralized visibility to all aspects of security.
They maintain detailed reports of incidents and security policies.
Security analysts use their analytical and critical thinking skills to examine security flaws and design robust recommendations for network security and strategies.
The SOC team performs frequent assessments and audits to stay ahead of cybercriminals.
SOC analysts stay up to date with the latest technologies and developments and adopt self-teaching practices to ensure they are up to date with changes in the industry.
A security operations analyst must also ensure that data flowing through the silos of an organization doesn't get intercepted. Using a combination of different testing methodologies, updating cybersecurity strategies and systems, and recommending the best course of action for businesses in data breaches are some of the major responsibilities of a security operations analyst.
Now, let's look at what makes a SOC analyst a top-notch professional to employ as a front-line defense.
Five Key Skills of a SOC Analyst
There are five key skills every SOC analyst must master to succeed in the cybersecurity industry:
1. Programming Skills
While it's a given that cybersecurity professionals must demonstrate proficiency in technical skills to adapt to the evolving threat landscape, they also need to know programming languages. SOC analysts often work with cybersecurity engineers and security experts to devise threat mitigation strategies. Coding and programming skills are crucial. Sound knowledge of JavaScript, C++, and Python, to name a few, give a boost to those looking to pursue careers as SOC analysts.
2. Strong Fundamental Skills
While it may seem obvious, a SOC analyst must have a strong understanding of network protocols, systems, and IT infrastructure, along with knowledge of attack vectors and methodologies. Global employers highly value those with sound technical and rapid threat mitigation skills. Technology solutions are constantly evolving, which means SOC analysts should be able to learn on the fly and adapt quickly to changing threat scenarios. Most of them demonstrate excellent critical thinking skills and apply methodologies that go beyond mere textbook knowledge for dealing with threats.
Most skills cannot be learned with diligent study and require hands-on experience in the field. To identify, detect, and mitigate threats, SOC analysts should know how networks and their various elements work, including how adversaries find flaws and proceed toward exploiting them.
3. Communication and Collaboration
SOC analysts work closely with their team and other security professionals, and the ability to share information with all team members concisely and effectively is essential. Soft skills such as empathy, emotional intelligence, motivation, and the drive to accomplish challenging tasks despite the circumstances are valuable traits in SOC analysts. They should know how to effectively manage IOC alerts and incident defense tools and resolve key security breaches while keeping everyone updated.
4. Ethical Hacking Skills
SOC analysts must demonstrate ethical hacking and pen testing skills to detect, identify, and mitigate threats. Pen testing is an essential skill to be able to test the vulnerability of systems, web applications, and networks, report the anomalies, and respond appropriately.
5. Incident Handling and Documentation
Incident handling and response measures are often unpredictable, and SOC analysts must also be able to devise adequate data backup and maintain recovery plans. Reporting incidents to key stakeholders in the organization and addressing security challenges on priority are typical of their duties.
SOC analysts are responsible for documenting incidents, data breaches, and any malicious activities conducted in networks. They must help managers optimize security budgets and assist companies in determining which cybersecurity standards to implement for future protection. Understanding the role of pen tests in networks, web applications, and API vulnerabilities, as well as collecting, analyzing, and reporting security data are all requirements for effective incident documentation.
Apart from these, SOC analysts must also be able to effectively handle pressure. The ability to work under pressure during incidents and meet timelines for regular security audits is essential. The best SOC analysts are constantly honing their skills to gain an edge over others and create timely solutions while working in challenging environments.
They also monitor and analyze social engineering attempts. Incidents can sometimes happen due to internal threats and a lack of operational security awareness. This is where SOC analysts must stop lapses in judgment, whether human errors are accidental, intentional, or unexpected. They must also constantly review employee records, update systems, and ensure the latest patches are applied to keep network security up to date.
How to Become a Security Operations Center Analyst in 2021
A security operations analyst can wear multiple hats in an organization, and the day-to-day job roles might vary. Many professionals require a bachelor's degree in cybersecurity to break into the industry and land their first job. There is a wide variety of certifications a professional can complete to advance their career and earn higher pay as they acquire extensive professional experience. According to Salary.com, the average pay of a SOC analyst in the United States is $90,538 per year. However, it is important to know that the average pay range can vary based on numerous criteria, including educational background, work experience, and so on.
For those who are interested in stepping into a career as a security operations center analyst, here are some essential requirements:
The first step is to identify the roadmap to your career goals. Understand the niche field you want to specialize in, what certifications are needed, and how to get there. Even entry-level security analysts require specialized training, and most experts have a bachelor's degree or a background in military service. Entry-level certifications show proficiency with in-demand skills, and many employers prefer to hire analysts that have demonstrated a certain level of expertise in acquiring them. If you wish to join a SOC team, the first step is to get a Certified SOC Analyst (CSA) certification.
Networking is a powerful tool that can help you advance your career. SOC analysts may network by talking with other cybersecurity professionals in the industry or attending conferences, whether online or in person. Lasting connections can also be made through certification programs and degree programs. A strong career path could start with a Bachelor of Science in Information Management Systems and SOC analyst certifications earned periodically to reskill, upskill, and gain more industry knowledge.
Like any other role in cybersecurity, the day-to-day tasks of a SOC analyst can differ. On some days, the analyst may be busy performing vulnerability assessments on systems, monitoring networks, and reporting malicious events to the staff. A SOC 2 certification is helpful in getting a job in this field, and many recognized internships help analysts obtain the required work experience to get started. One such credential program is CSA training that equips participants with the necessary technical skills to make dynamic contributions to SOC teams.
Join EC-Council's Certified SOC Analyst (CSA)
Every SOC analyst requires specific skills to succeed in their jobs, and a SOC 2 certification can go a long way toward starting or enhancing a career in the field. SOC Tier 1 and Tier 2 professionals ensure that security operations teams have the security monitoring tools and strategies they need to safeguard the security architecture of enterprises. With high salaries and promising opportunities, SOC analysts are in demand in 2021.
Obtaining EC-Council's Certified SOC Analyst (CSA) certificate is the first thing you need to join a SOC team. It is an extensive training and credentialing program that offers a comprehensive approach to learning.
CSA offers in-depth course content focusing on SOC operations' core fundamentals, log management, correlation techniques, SIEM deployment, incident response, and advanced incident detection methodologies. The program is ideal for Tier I and Tier II SOC analysts, cybersecurity analysts, and anyone who wants to become a SOC analyst. The certification creates new and dynamic opportunities for cybersecurity professionals to help them gain the necessary skills and techniques to perform entry-level and intermediate-level operations.
---
According to the U.S. Bureau of Labor Statistics, more than 100,000 information security analyst jobs remain unfilled.
Ready to become a SOC analyst? Get job-ready today.
---
FAQs
1. What are the responsibilities of a SOC analyst?
SOC analysts constantly monitor, detect, and escalate threats. They also assess security and business risks. SOC analysts use various tools to detect and mitigate threats.
2. What are the basic skills required by a SOC analyst?
The basic skills required by a SOC analyst are as follows:
Programming ability
Knowledge of network security
Knowledge of security fundamentals
Incident handling and documentation
3. What tools do SOC analysts use?
Some of the tools used by SOC analysts are as follows:
Security information and event management tools
Governance, risk, and compliance systems
Intrusion detection systems
Intrusion prevention systems
Cyber threat databases
Perimeter 81 FWaaS, Fortinet FortiGate (7000 series), Forcepoint NGFW, and so on
---
References: