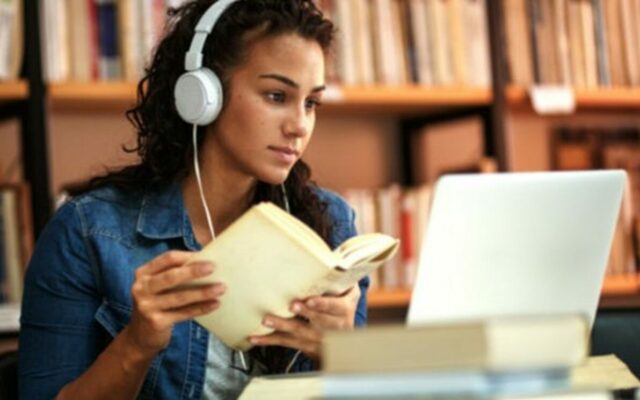 As businesses and government organizations face increasing risks of cyber threats in the digitalization era, the interest to learn ethical hacking programs has increased. The demand for these courses will only escalate in the future as organizations are taking stock of their cybersecurity strategies and increasing the workforce. Undoubtedly, cybersecurity experts are in great demand. 
So, let's understand the significance of cybersecurity in today's times.  
Importance of Cybersecurity   
Cyberattacks can cripple the infrastructure of any industry and disrupt its operation.  
Ransomware attacks are more common in the news headlines. Malicious hackers exploit system vulnerabilities and access data of corporations and high-profile government bodies, and demand millions of dollars in exchange.   
In 2021 alone, there were close to 80 ransomware attacks, as per BitSight ransomware analysis. 
Cyberattacks have spurred in the wake of the pandemic. The shift to a remote work framework also contributes to the rise in system vulnerabilities. The recent attacks on JBS Foods, Colonial Pipeline, Kia Motors America, and Kaseya, among many others, have highlighted the importance of cybersecurity strategies. A skilled cyber workforce is the need of the hour to thwart cybercrime. As security and IT professionals need to safeguard an organization's digital assets, taking an ethical hacking course can help them advance their careers in this domain.  
If you are a beginner and intrigued by the world of professional penetration testing, you can learn ethical hacking and acquire the skills needed to become an ethical hacker.  
Before you learn ethical hacking, it's important to ask yourself why you want to become an ethical hacker. To help you understand the basics of this field, we shall discuss the concepts of ethical hacking and the skills you require to progress in this field.
What is Ethical Hacking? 
Ethical Hacking is a legal attempt of intruding a network or system by cybersecurity experts to identify potential security vulnerabilities or weaknesses – before they can be exploited by malicious hackers. 
What do they do?  
Ethical hackers perform penetration testing to gauge the potential dangers that could result from system flaws. They are trained to think like the black hats or malicious hackers to exploit a system or network flaw and strengthen a company's security or cyber defenses. Hence, they are also known as white hat hackers.  
Malicious hacking can be disruptive for your business. Organizations are no strangers to cyberattacks. Apart from the huge losses that a corporation can face, the company's reputation also comes under the scanner. Your crucial data and website are prone to attacks with the advances in communications and technology. The Internet is changing the way we store and share information, but it also ushers in potential risks. Hackers employ various modern techniques to access your company's data and confidential information through phishing, planting malware etc.  
Therefore, the role of ethical hackers in protecting your business information is crucial. They can perform pen tests to assess cyber threats and help chalk out security measures to safeguard your data from theft or damage.   
If you are a novice, you can undergo comprehensive training to learn ethical hacking step by step.  
Can You Learn Ethical Hacking on Your Own?  
If you wish to learn ethical hacking on your own, it may seem simple but needs a lot of expertise and knowledge. At the same time, technology is rapidly evolving, and so are the hacking tools and techniques. Therefore, aspirants must keep themselves updated with the latest industry trends and hacking resources. 
Apart from technical skills, one should know basic hacking tools and penetration testing.  
Learning different ethical hacking phases requires in-depth training and hands-on learning on attack vectors, SQL injection attack, DoS and DDoS, firewalls, password cracking, enumeration, cloud computing etc.  
While one can learn ethical hacking from scratch through various resources online, choosing the right one can be a daunting task. That's why you need a structured method of learning from a credible source.  EC-Council's Certified Ethical Hacker (C|EH) training program is an accredited course. If you find this field exciting and enjoy being creative and think out of the box, you can move to the next step.  
 Next, we shall discuss the essential skills one needs to become an ethical hacker and benefit from this field. 
Skills Needed to Learn Ethical Hacking   
Your ethical hacking career roadmap depends on your field of study. An essential requirement of computer and networking skills and knowledge of coding and operating systems is necessary. If you are in the nascent stage of your career, you can switch to this field. Aspirants can acquire the necessary skills to chalk out their ethical hacking learning plan.  
One needs to master soft skills and hard skills for a successful ethical hacking career. A proficient pen tester can think and reason like a black hat or cybercriminal to sniff out security threats. Therefore, soft skills such as analytical and critical thinking, problem-solving abilities, and communication skills are crucial for ethical hackers. 
Apart from soft skills, one should also have thorough technical knowledge. Therefore, understanding hard skills such as computer and programming languages, networking concepts, cryptography, operating systems like Linux, Ubuntu, web applications and security, digital forensics etc., are crucial for ethical hackers to know. 
Educational requirement
Employers require applicants to show a bachelor's degree in computer science, information technology, or cybersecurity. People who hold a diploma in network security can also learn ethical hacking and expand their careers. 
How Soon Can You Complete Ethical Hacking Programs? 
The field of cybersecurity is vast and mastering the art of ethical hacking requires extensive knowledge and experience. However, aspirants must have a basic certificate in computers, IT, or an equivalent field. It also depends on the course you are pursuing. Some programs have a duration ranging from 6 months to two years. If you join EC-Council's Certified Ethical Hacker (C|EH) training, it will take you five days to complete the course.  
Why Should You Join the Certified Ethical Hacker Program?   
One of the many challenges people face while looking for ethical hacking programs is searching for a credible course. One of the frequent questions which most people ask is, "Is the course recognized?"  
EC-Council's Certified Ethical Hacker is a credible program and ANSI 17024 Compliant. It's also stated as a baseline certification on the U.S Department of Defense (DoD) 8570/8140 Directive, the British NCSC Intelligence Agency, and several others. 
The course is designed for security professionals who want to carve a niche in this field and explore the numerous opportunities as ethical hackers. A certification in C|EH trains participants to take up job roles as a security auditor, a hacking tool analyst, a vulnerability tester, and many more. They get training in real-life scenarios pertaining to security threats, attack vectors, risks, and countermeasures.  
Scope and Opportunities
It's one of the most promising fields if you are passionate about finding and fixing security patches. As per a report published in study.com, the U.S. Bureau of Labor Statistics (BLS) predicts a projected 32% increase in job opportunities for Ethical Hackers and information security analysts from 2019 to 2029.  
According to PayScale, the median salary per year of a Certified Ethical Hacker is $94K in the U.S., C$79k in Canada, ¥6m in Japan, £44k in the U.K.  
According to Salary Explorer, the average salary an ethical hacker can expect in China is 316,000 CNY (Chinese Yuan).  
While cybersecurity professionals are highly paid across the spectrum, there is a shortage of trained professionals to fill cybersecurity positions. According to Cybersecurity Ventures' forecast, there will be around 3.5 million unfilled positions in 2021. There is a vast disparity in the skills gap for cybersecurity jobs. 
So, how can we lower the skill-demand disparity in this field?
With increasing cybercrime amidst the pandemic, one of the best ways to handle this is to upgrade cybersecurity specialists with the latest resources and encourage new aspirants to join this field. 
Organizations are recruiting Infosecurity professionals across the globe to devise strategies to secure their data from theft.  
Besides, performing the task of an ethical hacker is no small task, and it requires one to upskill themselves with the latest tools and techniques. So, companies need to train and retrain IT and security professionals, recruit new talent from these fields with the required aptitude, and train them in cybersecurity verticals, including ethical hacking.  
Securing a certification in Ethical Hacking increases your awareness about potential cybersecurity threats that can lead to possible reputational damage. EC-Council's Certified Ethical Hacker program modules are mapped to the skill set one requires to become a successful ethical hacker and combat cybercrime.  
So, it is a solution where everyone benefits from certified ethical hacker. 
About EC-Council's Certified Ethical Hacker (C|EH) Program   
The Certified Ethical Hacker (C|EH) is an accredited program and pioneer in setting a global standard for ethical hacking. 
The C|EH program includes twenty-four incredible hacking challenges across four levels of complexity that cover eighteen attack vectors. This hacking challenge enables participants to face real-life scenarios in this field.  
C|EH has classified five phases of ethical hacking, including:    
Reconnaissance   

 

Gaining access   

 

Enumeration   

 

Maintaining access

Covering your tracks    

 
The C|EH exam covers 125 multiple choice questions with a duration of four hours. It evaluates your competencies in Attack Prevention, Attack Detection, Information Security Threats and Attack Vectors, Procedures, Methodologies, and more. 
Our training options
Through iLearn's training option, one can learn through pre-recorded lectures by one of EC-Council's leading professional practitioners. These lectures are designed to facilitate self-learning through a streaming video format.  
IWeek offers participants the option to access the online, instructor-led training live. Fast Internet connectivity is all you need to learn from live instructors anywhere. 
This training option lets participants learn from certified and renowned instructors. They also have the chance to team up with leading Infosecurity experts. This solution also lets you benefit from a host of additional features like iLearn access, add-on certification training, and more.   
Further, In-person and Education Partner training are the other two solutions that C|EH offers for their participants. 
You do not necessarily have to attend the C|EH program before taking the examination. However, self-study participants must clear a standard eligibility process to take the examination. 
What Can I Expect to Learn?
 Participants can look forward to learning the following in their program:   
Ethical hacking concepts

  

 

Linux basics

Evading IDS (Intrusion Detection System) and firewalls

Malware threats  

 

Enumeration 

 

 

Sniffing 

 

 

SQL Injection 

 

Hacking wired and wireless networks

Vulnerability Analysis

Hacking web servers, applications, and IoT (Internet of Things) devices

 
If you are still deciding whether C|EH is a good fit for you or not, you can download whitepapers, watch recordings of webinars, and sign up with CodeRed. For the uninitiated, EC-Council offers subscription-based learning through CodeRed. One can learn through thousands of easy bite-sized videos and content and enhance their knowledge. 
So, grab the opportunities and make a career out of ethical hacking.
20+ Job Roles | 10,000+ Job Openings | Avg. Salary of $93,000
Become a Certified Ethical Hacker.
---
FAQs (Frequently Asked Questions) 
Who is eligible for the C|EH program

?

 
Anybody with sound knowledge in computer and programming can learn this course. People who want to explore the world of penetration testing and combating cybercrime can take up this course. 
What is the relevant work experience needed to be an ethical hacker? 

 
Some employers also expect you to have a certain level of related work experience in computer technology. As such, ethical hackers can initially assume a network defender, penetration tester, or systems analyst position.
---
References: