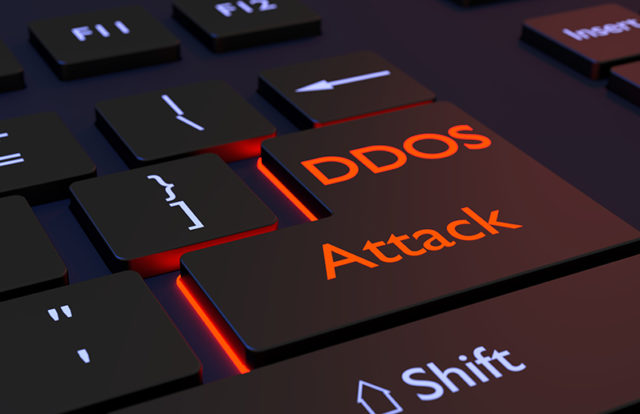 A new research from cybersecurity firm Kaspersky Lab revealed that the number of Distributed Denial of Service (DDoS) attacks increased by 84 percent in the first quarter of 2019 compared to Q4 of 2018. In its research report dubbed DDoS Attacks in Q1 2019, Kaspersky stated that cybercriminals are once again turning to DDoS attacks after a sustained time period.
The Moscow-based cybersecurity firm also revealed that it discovered a considerable growth in the number of attacks that lasted more than an hour. According to the research findings, China reported the highest number of DDoS attacks (67%) while the U.S. reported second largest attacks (17.17%) and Hong Kong stood third (4.81%).
"The DDoS attack market is changing. New DDoS services appear to have replaced ones shut down by law enforcement agencies. As organizations implement basic countermeasures, attackers target them with long-lasting attacks. It is difficult to say if the number of attacks will continue to grow, but their complexity is showing no signs of slowing down. We recommend that organizations prepare themselves effectively, in order to withstand sophisticated DDoS attacks," the report stated.
In a similar research, Kaspersky uncovered AppleJeus, a malicious operation by North Korea's cyber-hacking outfit 'Lazarus Group' to intrude on cryptocurrency exchanges and applications. According to an official report, Kaspersky Lab's Global Research and Analysis Team (GReAT) discovered the unusual activity of attackers who penetrated the network of an Asia-based cryptocurrency exchange using Trojanized trading software to steal cryptocurrencies. Vitaly Kamlut, the head of GReAT, stated that the cryptocurrency exchange did not encounter any financial losses during the incident.
The security team at Kaspersky stated that the incident occurred after an employee downloaded a cryptocurrency application from a look-a-like website of a company which is dedicated to crypto trading. The malicious update installs a Trojan known as Fallchill that provides the hackers unlimited access to the compromised computer network system, allowing them to steal sensitive information or to deploy other viruses for exploitation.
Through the years, the scandalous Lazarus Group was linked to a series of cyber-attacks. One of the most brazen attacks occurred in February 2016 when hackers tried to steal $101 million from a Bangladesh Central Bank account at the New York Federal Reserve and move it to Sri Lanka. Only a spelling error caused the banks to realize they were under attack.