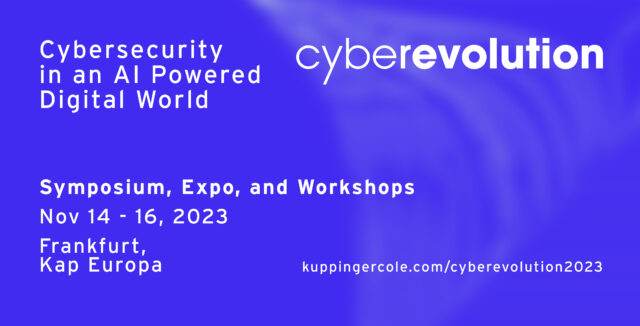 November 14 – 16, 2023
Event: Frankfurt, Germany and online
Cyberevolution 2023 is a must-attend for cybersecurity professionals at any point of their career who not only want to learn about the deployment of traditional as well as unconventional cyber defense methodologies and strategies, but also gain a better understanding of the growing relevance of cybersecurity for businesses. It will take place in Frankfurt, Germany, between November 14 – 16, 2023. It is a great conference to have an unparalleled event experience.
Cyberevolution is a place where revolutionary concepts meet futuristic visions. Take part in this unique event that explores the cutting-edge realm where AI, digitalization, and cybersecurity meet.