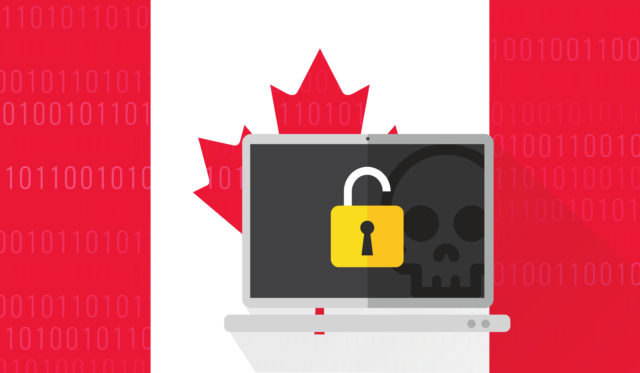 A new survey from the Cybersecure Policy Exchange (CPX) at Ryerson University in Toronto revealed that nearly 57% of Canadians have been the victims of a cyberattack. The survey "Advancing a Cybersecure Canada" highlighted Canadians' online behavior and their priorities on cybersecurity and data privacy.
According to the survey, 31% of respondents suffered a cyberattack due to unintentional download of malware. 22% reported that unknown hackers compromised their accounts. 28% of respondents experienced a data breach, while 13% of them suffered a phishing attack.
Other Key Findings include:
Canadians have adopted new technologies to stay connected during the lockdown, making them more vulnerable to privacy and security risks. 55% of Canadians have used Facebook Messenger and 46% have used Zoom
Only 26% of Canadians with a smart speaker or voice-operated assistant have restricted the information it can access through its settings
Only 15% of Canadians trust Facebook to keep their data secure, compared to 62% who trust the federal government and 73% who trust health care providers
68% of Canadians have at least one smart device in their home
41% of Canadians are uncomfortable with being captured by video doorbells like Amazon's Ring, and 15% support a ban on these products
Charles Finlay, Executive Director of Rogers Cybersecure Catalyst – Ryerson University, said, "We live and work in a time of unprecedented technology development and adoption further accelerated by events like COVID-19. We need urgent national policies that protect our security and digital privacy, while ensuring equal access for all. That is why we developed CPX–to be a platform for debating and advancing cybersecurity policy that is of critical importance to all Canadians."
The Cybersecure Policy Exchange or CPX is an initiative from Ryerson University that is intended to advance cybersecurity and digital privacy policy in Canada. The survey findings are based on the responses from 2,000 Canadians surveyed in an online poll.
Cyberattacks on Canada
Multiple security incidents have been reported in Canada. Recently, the Chartered Professional Accountants of Canada (CPA) disclosed a security breach that affected over 329,000 members and stakeholders of the association. It is said that unknown hackers compromised the CPA Canada website and obtained information related to the distribution of its magazine. "There is no evidence that the encryption keys were affected in this incident and we have no reason to believe the encryption was compromised," the company said in its security incident report.