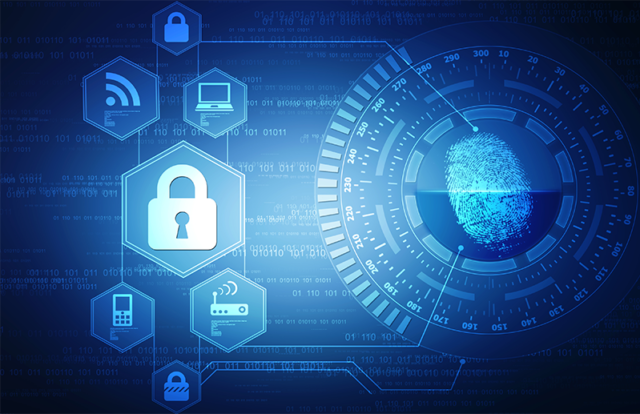 If you are interested in pursuing a digital forensics career, the time is ripe. Digital forensics is a lucrative career path to pursue in 2021 and beyond. The rise in cybercriminal activities stresses digital forensics specialists' importance in tracing the perpetrators and presenting their findings during criminal proceedings in court. Attackers use various digital devices to perform or execute malicious activities, resulting in digital crimes. The scenario requires the assistance of digital forensic investigation to crack the case.
This article explains the skills required to be a certified computer forensics examiner. Before we highlight the skill set aspirants need to gain, let's learn briefly about the roles and responsibilities of a certified computer forensics examiner, also known as a digital forensic investigator.
Who is a Computer Forensics Investigator?
A computer forensics investigator needs to have sound knowledge of data, forensic and legal principles, and procedures. People who acquire the skills in this field can apply for different roles such as computer forensics technicians, computer forensics investigators, Cyber forensics experts etc.
They are skilled professionals who work with law enforcement to gather and preserve information or evidence from different data sources. After that, the investigator examines the system, computer files, etc., to identify the changes, how they were changed, and track the perpetrator.
Do you have a passion for analyzing and investigating digital crimes and feel this career is right for you? The demand for a computer or digital forensics experts will only increase in the future, with the rising complexities of cyberattacks. Also, this field is rife with opportunities and offers a diverse range of job opportunities.
The following section talks about the basic, yet fundamental skills required to kick start your career in the domain.
Top 6 Skills Required for a Digital Forensics Career
Updating one's skillset accordingly to pursue a career in digital forensics is essential to understand the flow and techniques of digital forensic experts. Next, we discuss six fundamental and crucial computer forensics skills.
1. Technical and Analytical Skills
An individual must be well versed in technical skills as well as analytical skills. To analyze cybercrime and data based on facts, one must be updated with the latest technologies and operating systems. In addition, analytical skills enhance the ability to judge, analyze and summarize facts and data based on the given criteria or situation, which is essential to evaluate the nature of digital crime and reconstruct the scenario and speculate various reasons and outcomes of the crime.
2. Familiarity with Networking Concepts
One must have an in-depth understanding of networking concepts. While gathering digital evidence, an investigator must know how networking works to understand the numerous ways the data is transmitted. Digital forensic investigation is not limited to just digital devices. They include examining the network to identify if the root cause of an attack was due to network traffic, access of servers, the LAN, WAN, or MAN connection, etc. Being a professional one should understand how to obtain the data present in the network servers while gathering evidence. To successfully understand data transmission via networks, one needs to understand the core concepts of networking.
3. Strong Communication Skills
Communication is vital, especially to convey technical terminologies and procedures to a non-technical individual. It is often related to explaining the investigation procedure to the judge in a court. Digital forensic investigators are required to explain complicated technical terms and practices to the judge in simple terms while simultaneously keeping in mind that the exact issue and technique are conveyed without any alterations.
4. Command Over Cybersecurity Concepts
In digital forensics, there are various terms, procedures, and policies which are related to cybersecurity. One must be familiar with all the basic concepts of cybersecurity like meaning and handling of threats, understanding data breaches, complete knowledge about vulnerabilities, various programming languages, etc. An extensive knowledge helps one understand the methods an attacker would implement, which eases the investigation process. With deep-rooted cybersecurity knowledge, one can identify or guess the type of attack performed, which helps the investigation.
5. Attention to Detail
As an investigator, it is crucial to pay attention to all the minute details. An investigator often needs to think from the attacker's point of view to understand, speculate and analyze the attack performed. Digital forensic investigators need to pay attention to the minute details considering the nature of the attack, the crime scene, and the tentative motive of the attacker. This must be analyzed with an investigator mindset to decide what aspects/evidence are relevant to the case and what is insignificant. This helps in the investigation process and in understanding the nature of the digital crime.
6. Aspiration to Learn
Technology is a continuously evolving concept. Discoveries and developments to existing technology will always be made, and attackers will improve their attacks methods accordingly. Additionally, an individual must be willing to learn new things, technologies, and constantly evolving skills. Professionals in this field must stay updated with the latest technologies and attacks to understand, obtain solutions, and resolve issues with expertise based on one's experience and knowledge gained over the years.
While aspirants must acquire the crucial computer forensics skills to become digital forensics experts, they also must be trained formally to develop these skills. Having an analytical frame of mind and critical thinking abilities can come naturally; building a digital forensics skillset requires formal training in a computer forensics course.
How to Build Digital Forensics Skills
Skills are an essential part of building a solid foundation in digital forensics. However, to carve a successful digital forensics career, one must start with an accredited computer forensics course or equivalent, which helps them acquire the required skills and aptitude.
One such credible program is EC-Council's Certified Hacking Forensics Investigator (C|HFI), which imparts participants with the required skills and knowledge, and helps them build a solid foundation in the digital forensics domain.
This program provides extensive content of the various methods and tools used to conduct an investigation thoroughly. Computer Forensics training is essential for gaining the skills and knowledge to test your abilities in real-world scenarios.
On completion of the course, one can pursue different job roles in the digital forensics domain such as computer forensics investigator, information security analyst, forensics computer analyst, computer forensics technician, security consultant, and information systems security analyst. Individuals who have completed their computer forensic course can expect an average salary of $64,900 per year, as per PayScale. The certification course adds excellent value to your job profile, making it the only and most preferred certification course to step into the digital forensics domain.
Are you ready to crack the toughest challenges in real-world cybercrime scenarios? Join the C|HFI course and be job-ready.
---
20+ Job Roles | 4,000+ Job Openings | Avg. Salary of $96,000
Start your C|HFI Certification and Explore New Career Opportunities in the World of Digital Forensics.
---
FAQs
1. What are the common situations in which require digital forensics assistance?
The most common scenarios which require digital forensics investigations to resolve the issue are as follows:
Fraudulent activity via computer
Data theft
Intentional/accidental disclosure of company data
Employee abuse or employee harassment via the Internet
Industrial Espionage
Criminal activity involving digital devices
Damage and recovery assessment post cyber incidents such as hacking, ransomware or malware, etc.
2. What are the different phases of digital forensics investigation?
Five phases that sum up the digital forensic investigation process are as follows:
Identification
Preservation
Analysis
Documentation
Presentation
3. What are the rules of evidence?
Evidence is a critical part of a digital forensic investigation. In order to be admissible in court as legit evidence material, there are 5 rules of digital evidence which the presented evidence must satisfy to be considered valid. The 5 rules are as follows:
Admissibility
Authenticity
Reliability
Sufficiency (should be complete)
Credibility
---
References: