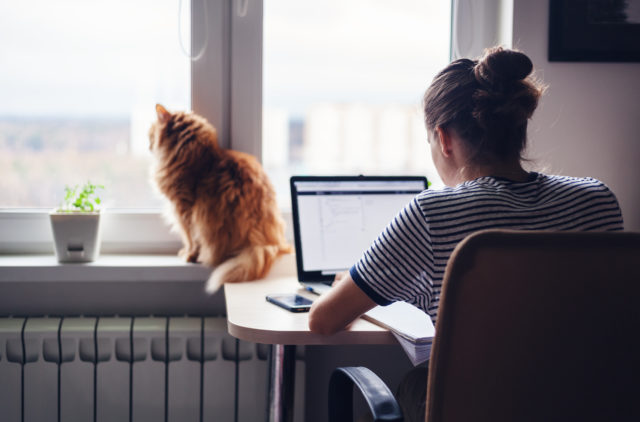 The COVID-19 pandemic has opened a pandora's box that has directly impacted every individual on this planet. From soaring inflation to economic downturns, the unprecedented crisis has jeopardized the recovery of both low-income households and SMBs.  While organizations are still struggling to get back on their feet and survive the new normal, ever-rising incidents of cyberattacks are making threat vectors deplorable.
New challenges bring new solutions. How often does an organization need to press the refresh button to keep abreast with the dynamic security challenges?
The pandemic has been fueling growth in cybersecurity with an obvious buzz around zero trust implementations.
In its "2021 State of Zero Trust Security Report," Okta Inc., an identity and access management company, divulged that a zero trust security model is key to securing businesses due to the pandemic and remote working scenario. More than three-quarters (78%) of companies around the world opined that zero trust has increased in priority, and nearly 90% are currently working on a zero trust initiative (up from just 41% a year ago).
The report further imparted that this year, organizations have dramatically accelerated their journey towards identity and access management (IAM) maturity and plan to progress significantly by the end of next year.
According to the report, every single recommended zero trust project across the identity maturity curve will have reached at least 25% adoption by 2023. Interestingly, that number jumps to nearly 40% for Forbes Global 2000 companies.
Till now, organizations had to deal with dispersed networks and now they have "dispersed employees" to extend security implementations.
When respondents were asked to rank core zero trust requirements, the number one priority was "people" for one-third of all organizations, followed by devices and data.
As cybercriminals have a field day, companies are not left with much choice but to adopt stringent authentication across resources for employees, customers, partners, contractors, and suppliers, while moving from network-based to more individualized device-based access decisions.
Sharing data on the IAM maturity curve, the report talks about more than a third of all companies prioritizing SSO and MFA for external users, context-based access policies, and automated account provisioning and deprovisioning.
Emphasizing on industry sectors, nearly a third (30%) of health care organizations indicate that zero trust is now a top priority due to the pandemic, as compared with 17% globally. Among financial services businesses, 94% already have a zero trust plan in place or will have one in the next 12-18 months, compared to less than half in 2020. Surprisingly, the software industry is lagging in its adoption.
Though, according to the survey, almost four in five companies plan to adopt a zero trust security initiative by the end of next year, compared with just 9% that have an initiative in place today; it needs to be a well-informed decision that involves a fundamental shift in strategy and mindset involving all the stakeholders.
Key Highlights
The pandemic is fueling zero trust prioritization — In 2020, 41% of organizations said they were working on a Zero Trust initiative or intended to start one shortly. This year, that number spiked to 90%.
People are the new corporate perimeter — 33% said people was their top priority, and 26% said devices were their top priority.
More than a third of all companies are prioritizing SSO and MFA for external users, context-based access policies, and automated account provisioning and deprovisioning.
The APAC region has progressed significantly, with all projects in Stage 1 of the Zero Trust Maturity Curve expected to be adopted by more than half of all companies by 2023.
Financial services, health care, and software companies are also prioritizing zero trust.
Zero Trust Security Implementation Climbing the Charts
According to a report published by Research Dive, the global zero trust security market is projected to register a revenue of $66,741.3 million at a CAGR of 17.6% during the forecast period (2020-2027), increasing from $18,500.0 million in 2019.
As the security lines get blurred, organizations are not left with much choice but to get inclusive in their approach to remote work and devices; traditional implementations continue to undergo a rapid change to keep up with the security challenges. Zero trust security implementations are one of the approaches that can address the security challenges thrown at the organizations. Cyberattacks will not cease anytime but are only getting more sophisticated and intelligent with every passing second. The think thanks have to make a fundamental change in their strategy and approach to match up with the criminal minds at play.