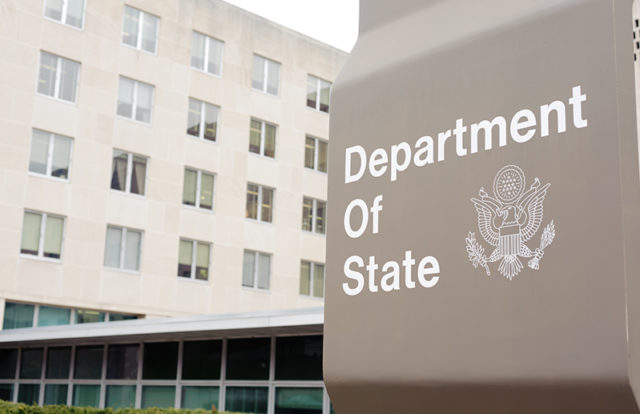 In a recent tweet, Jacqui Henrich, the White House correspondent for Fox News, reported a cyberattack on the U.S. State Department. The breach was first notified by the Department of Defense Cyber Command.
According to the Twitter thread of the White House correspondent, the attack was believed to have occurred a few weeks ago, but no specific details were made available.
🚨BREAKING, thread:

The State Department has been hit by a cyber attack, and notifications of a possible serious breach were made by the Department of Defense Cyber Command.

— Jacqui Heinrich (@JacquiHeinrich) August 21, 2021
The attackers, the timing, and the extent of the breach are currently unknown.
In another tweet, Henrich mentioned the Senate Homeland Security Committee report for the month. In this report, the State Department's overall information security was rated "D," the lowest possible rating in the model, calling it ineffective in 4 of 5 function areas.
The Committee also reported that sensitive national security information like names, birth dates, and social security numbers used for passport vetting was at risk.  Interestingly, the tweet also shared that the State Department's current mission to evacuate Americans and allied refugees from Afghanistan has "not been affected."
In a statement, the State Department spokesperson said, "The Department takes seriously its responsibility to safeguard its information and continuously takes steps to ensure information is protected. For security reasons, we are not in a position to discuss the nature or scope of any alleged cybersecurity incidents at this time."
Disruption in the Past
It seems virtually anything connected to the internet can be hacked. We reported multiple cyberattacks targeted at critical infrastructure and essential services in the recent past, including Florida City's water supply, Colonial Pipeline, and JBS. There has been a constant attempt to cause large-scale disruption by these state-sponsored attacks, exposing the vulnerability which was earlier thought to be impenetrable.