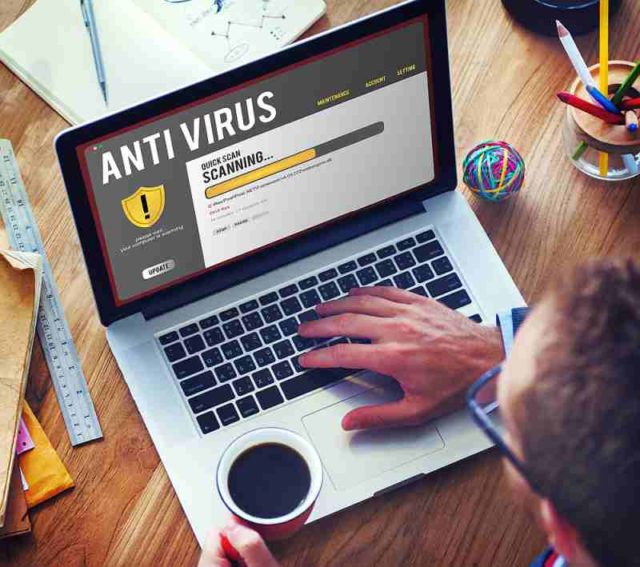 PRODUCT REVIEW
By Reason Security
Despite the many reports about the dangers of cyberattacks, many individuals and organizations still remain unconcerned when it comes to protecting their data and devices. While it's true that the media reports are mostly about large-scale data breaches, ordinary users and smaller businesses are also susceptible to these attacks.
Believe it or not, small businesses are currently primary targets of privacy breaches and social engineering attacks. Hackers are routinely finding ways to steal user information in order to commit fraud. In 2018, the FBI's Internet Crime Complaint Center (IC3) report showed that the financial losses from such attacks totaled $2.7 billion.
Spying through remotely accessed webcams and microphones has also become rampant. Hackers can remotely turn on these peripherals to record users' private moments in hopes of capturing anything incriminating. Such recordings can then be used to blackmail or extort victims. Due to the rise in bring-your-own-device arrangements among organizations, devices used for business purposes may be exposed to such risks. Instead of private media and communication, hackers may target privileged information or intellectual property.
Reason Security has been recently making waves as a privacy-oriented antivirus that includes features that are designed to mitigate attacks that invade and exploit user privacy. Let's take a deeper look at these features.
Pros
Real-time Protection. Reason primarily functions as both an antivirus and anti-malware. It features real-time protection that promptly notifies users when it detects viruses, malware, and other malicious files. Users can then readily quarantine and remove these threats. Users can also perform routine scans that check the memory, system files, and application folders for any suspicious files. Backed by a database of more than a million malware samples, Reason detects malware accurately and efficiently. Its data-driven analytics helps prevent false-positives and detection lapses.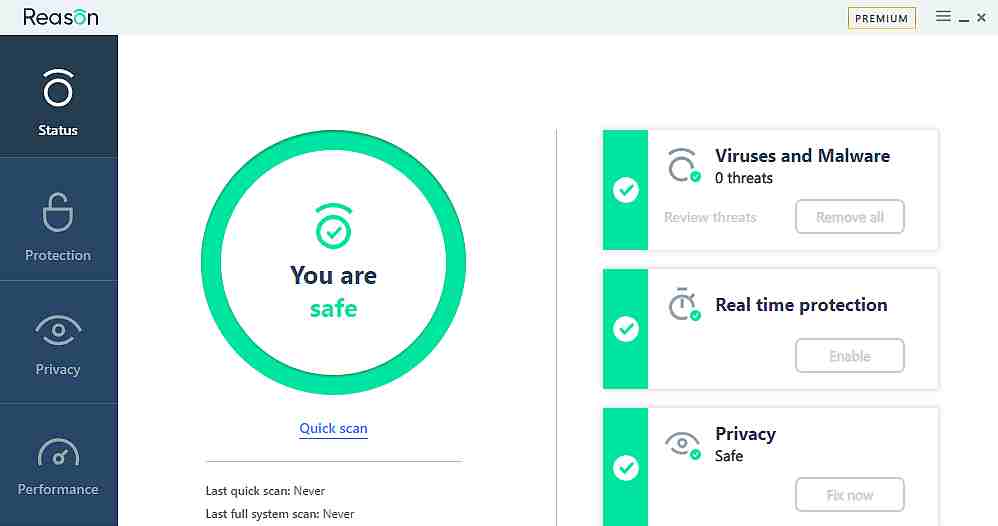 Webcam and Microphone Protection. Reason also protects webcams and microphones from being accessed by unknown and potentially dangerous programs. Reason will notify users if an attempt is made to access the computer's webcam or microphone. The settings can also be configured to identify which applications will be automatically given access and which ones will be automatically blocked.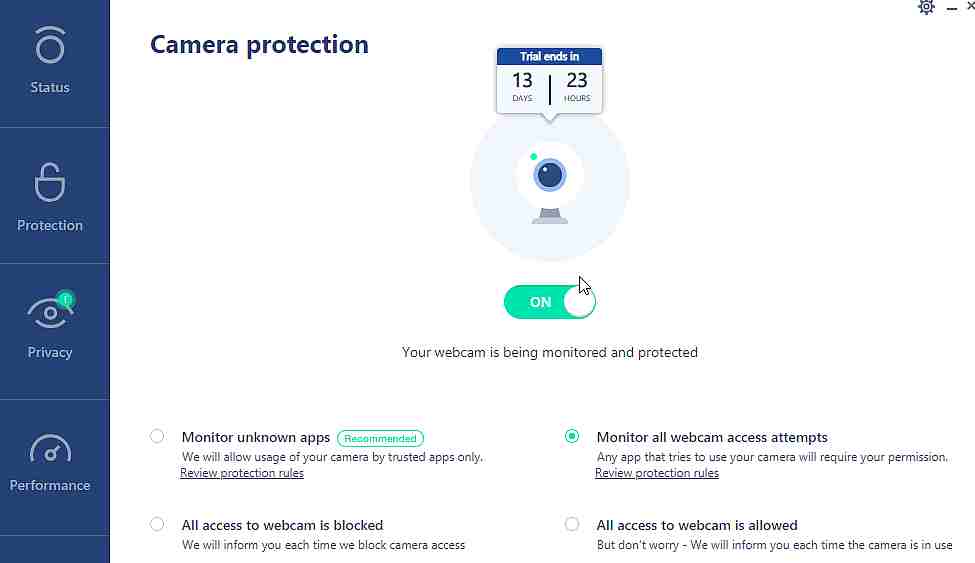 Ransomware Protection. Given how rampant ransomware has become in recent years, Reason's ransomware protection is definitely a welcome feature. Reason monitors any attempts to encrypt a file and automatically blocks them to prevent successful execution.
Should I Remove It? Not all applications are created equal with some legitimate programs even containing vulnerabilities that hackers can exploit. Reason also has a "Should I Remove It?" feature that checks all installed programs for their safety and security and allows users to uninstall those that may be found risky or suspicious.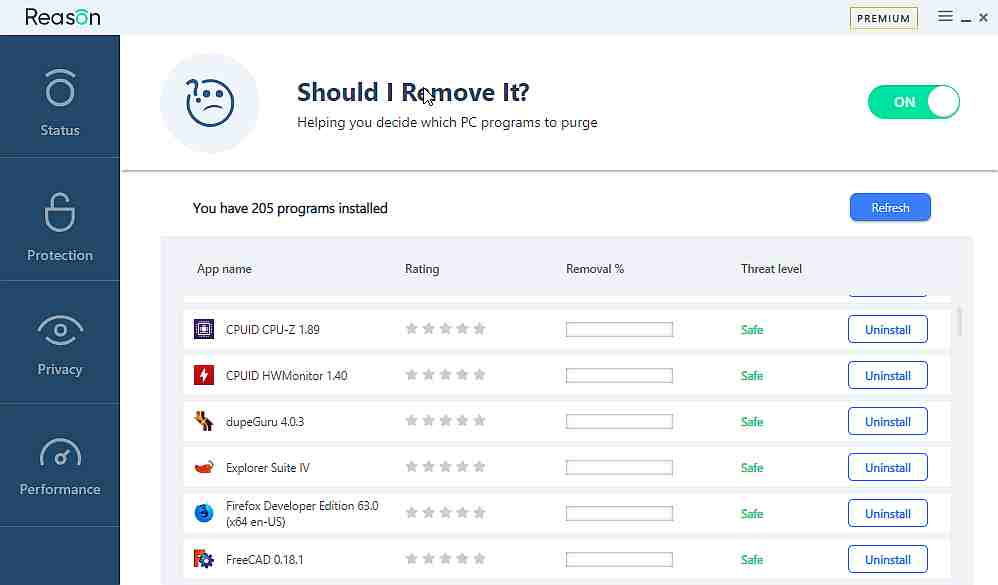 Free Browser Add-Ons. Apart from the security features it offers, Reason has also made available two free Chrome browser plugins. Both plugins help users more safely navigate the web. The first one informs you which links you should avoid to keep you away from websites that look to get your personal and financial information. The other one checks if your downloaded files are safe to run.
Cons
Premium Features. Unfortunately, most users aren't keen on spending on security and protection. Reason's advanced features are only available in the paid Premium version. A free Essentials version is available, but it only features real-time protection, threat detection, and removal. Ransomware and webcam protection can only be unlocked by paying for a subscription.
For Windows Only. Reason is only available for Windows PCs unlike other antiviruses that have versions for other operating systems like Linux, Android, and Mac.
"Coming Soon" Features. Reason looks to offer other features such as IoT Protection and an Unwanted App Blocker in the future. Users that find these features to be essential, might have to look elsewhere for an anti-malware solution for the time being.
Cost
Reason has both free and paid versions. The free Essentials version offers standard antivirus features such as malware removal and real-time protection. The Premium version which starts at US$60 a year includes all the key privacy protection features such as webcam protection and ransomware protection. Fortunately, it is currently on sale at 50 percent off. Yearly subscriptions only cost US$30 during this period.
Final Thoughts
With the rise of cybercrimes, relying only on basic antiviruses and security solutions seems unwise. Upon closer inspection, Reason looks to be a great, affordable choice for anyone looking for protection from privacy threats. By offering its solution at a significant discount, Reason allows users to access full features at a great bargain.
CISO MAG does not evaluate the advertised product, service, or company, nor endorse any of the claims made by the advertisement. The facts, opinions, and language in the article do not reflect the views of CISO MAG and CISO MAG does not assume any responsibility or liability for the same.