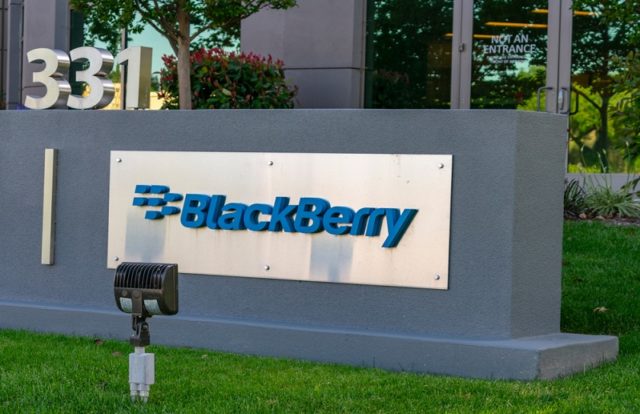 Security software and services company BlackBerry Limited recently announced the launch of BlackBerry Advanced Technology Development Labs (BlackBerry Labs), a new business unit focused on research and development in the cybersecurity space.
The new research lab, which includes a team of over 120 software developers and security researchers, aims to investigate and incubate technologies for security and data privacy for its customers, with a focus on data science and machine learning.
BlackBerry, best known as a smartphone manufacturer, is now focused on security software for smartphones, embedded systems, and autonomous cars.
Speaking on the new establishment, Charles Eagan, BlackBerry's CTO, said, "The establishment of BlackBerry Labs is the latest in a series of strategic moves we've taken to ensure our customers are protected across all endpoints and verticals in the new IoT,"
"Today's cybersecurity industry is rapidly advancing, and BlackBerry Labs will operate as its own business unit solely focused on innovating and developing the technologies of tomorrow that will be necessary for our sustained competitive success, from A to Z; Artificial Intelligence to Zero-Trust environments. We believe this highly experienced team will allow us to remain nimble, engaged and, above all else, proactive in our efforts to be the most trusted security software leader in the market," Eagan added.
Blackberry recently acquired artificial intelligence and cybersecurity startup Cylance to expand its technology and cybersecurity portfolio. According to the acquisition deal, which was announced in November 2018, Cylance will function as a separate entity within the BlackBerry.
BlackBerry enables the Enterprise of Things (EoT) with its robust technology that allows fixed endpoints to communicate securely and maintain privacy. The Ontario-based firm claims its Spark Platform is a secure chip-to-edge communications platform for the EoT that will create trusted connections between any endpoint.
Cylance's machine learning and artificial intelligence technology is a strategic addition to BlackBerry's end-to-end secure communications portfolio. Notably, its embeddable AI technology will accelerate the development of BlackBerry Spark, the secure communications platform for the Internet of Things.