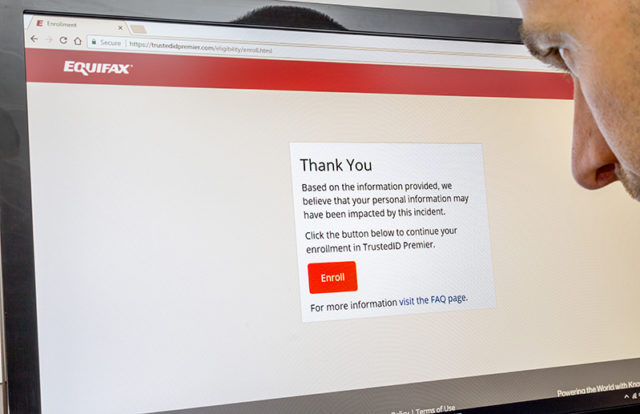 A month after Equifax reported a massive data breach, the credit-reporting agency TransUnion hired a full slate of new cybersecurity-focused lobbyists in Washington D.C. According to a federal ethics disclosure, TransUnion revealed it would focus on "issues affecting data security, privacy and cyber-security in its filing".
In an email to Recode, a spokesperson for TransUnion said it had "engaged additional lobbyists to help us monitor and respond to legislative and regulatory reaction to the Equifax breach announcement."
Without revealing that TransUnion has faced any breach similar to that in Equifax, the credit-reporting firm acknowledged that it has "felt the fallout from Equifax's cybersecurity crisis".
Todd Cello, the CFO of the TransUnion, at an investor conference in New York on October 2, 2017, said that the company is spending more money on call centers as consumers seek answers and credit freezes.
Both the Equifax and the TransUnion use same software, but TransUnion maintained that its software is up-to-date.
On September 26, 2017, San Francisco Superior Court sued Equifax for failing to protect the personal data of 15 million Californian residents. Equifax on October 4 announced that the cybersecurity firm Mandiant has completed the forensic portion of its investigation of the cybersecurity incident disclosed on September 7 to finalize the consumers potentially impacted.