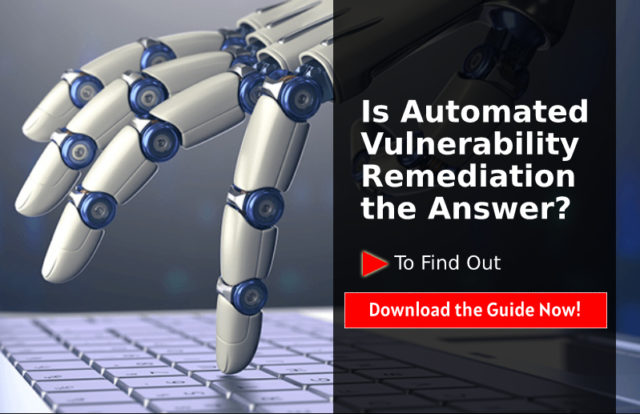 What is your mean time to remediate (MTTR). Unless you're measuring it in minutes, it's too long. Is automated remediation the answer? We understand being cautious about a new "process." But what if you knew, before diving in, where time savings are and how to start? In this field guide, Optiv tackles automated remediation, including six use cases with time saved. From your ancient, time-consuming process to one that leverages new change management processes and recent technological advances, read on to evolve.
SPONSORED CONTENT
What are Common Vulnerability Remediation Delays?
What's slowing you down? Usually one of two issues. The first can be mechanical – perhaps your organization lacks the technology to automatically distribute patches across all its assets. The second is more cultural and related to change management policy or the processes and procedures that your organization has to minimize the risk of disruption during production changes. This field guide can help you manage both of these and accelerate your response.
The Guide:

Automated Remediation Areas Covered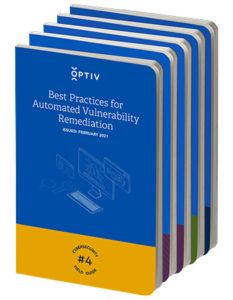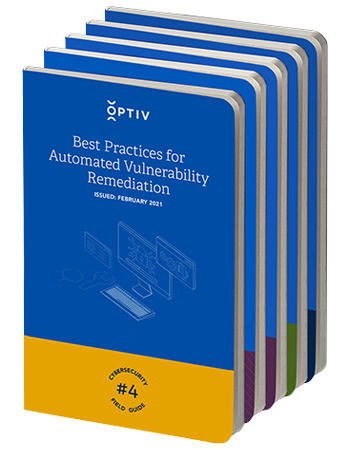 At a high level, "remediation" generally means the required actions to eliminate a security vulnerability. But, designing a solution to solve remediation automation's technical complexities can be challenging. In this field guide, we look at the various unique-to-your-environment steps you can take. You'll find topics like mapping the environment, automated remediation solution types, and automation in action to help you build your solution path.
How you manage existing asset types directly affects approaches and the types of solutions employed. You need a highly detailed view of the environments in your vulnerability management program's scope. Since you'll be following an automation path, you'll need a way to interface with the assets in question and determine which solutions or technologies are in play.
Evaluating automated vulnerability remediation solutions can be tricky: it hasn't been treated as a separate category by the industry and analysts. Your foundation – The solution shall identify the appropriate remediation action based on identifying a vulnerability and providing a mechanism for the remediation action to be triggered.
Why automate the remediation process? To reduce the vast window of opportunity for attackers. Your vulnerability remediation program could be entirely self-guiding or contain built-in human oversight with the same impact as self-guided. To make this strategy viable across many organization types, you'll need to account for blocking factors that would interfere with faster remediation.
Evolve from a time-consuming process to one that leverages new processes and recent technological advances. Get your guide – and get started today.