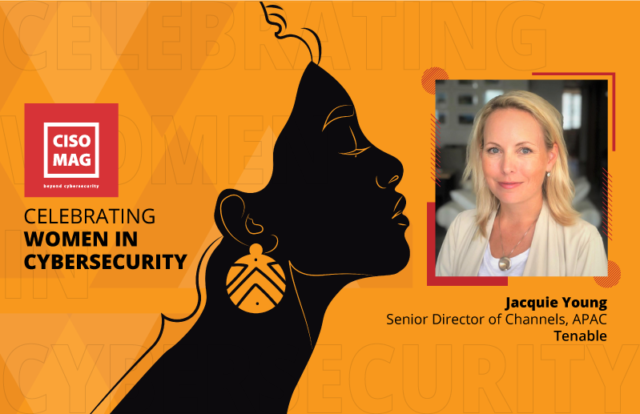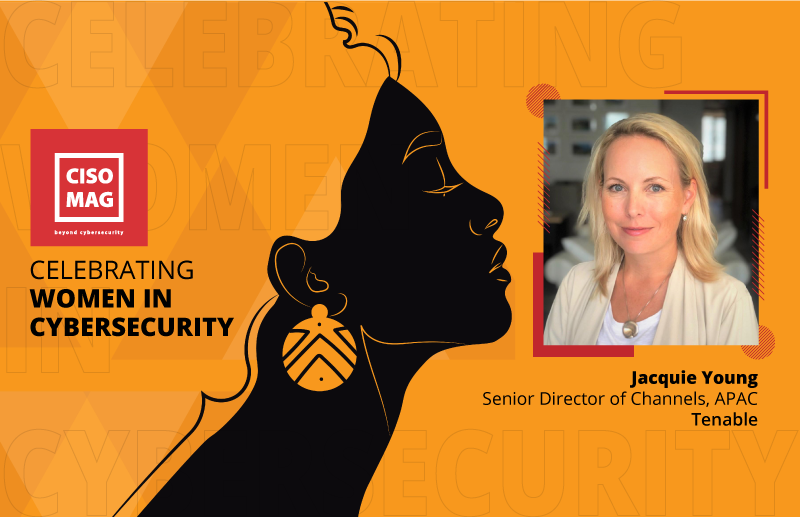 As the world celebrated womanhood and women's contribution to society on International Women's Day, we at CISO MAG decided to devote the month of March to all the women in cybersecurity. The purpose of this article is to highlight the role of women in the industry and address several issues they face. This was in the light of the revelation that women's representation in cybersecurity has been less than a quarter and has remained that way for almost a decade, if not more. Most of the problems faced by women can be traced back to the earliest days of their education, where stereotypes begin.
Here's what Jacquie Young, Sr. Director of Channels, APAC, Tenable, has to say about gender disparity, representation, and diversity in cybersecurity:
The representation of women in cybersecurity is just 24%. What are the reasons for these? 
Not only in cybersecurity but in STEM fields broadly, the industry suffers from a lack of women, particularly women of color. This is because young girls are often discouraged from pursuing STEM fields at an early age for a variety of reasons – low expectations from teachers and parents, cultural perception of what's considered a successful career, limited mentors, lack of exposure, and longstanding stereotypes that underestimate young women's and minorities' capabilities.
This leads to an unhealthy lack of self-belief when it comes to filling a role that's traditionally male-dominated. We need to break through these stereotypes and encourage women to take on roles that excite them regardless and encourage young girls to pursue an education that will lead them to this path.
Do you think there is a dearth of women role models in technology and cybersecurity?
If you look at the Fortune 500 list, there are 37 women-led companies – that's just 7.4% of the largest corporations. Twenty years ago there were only two women-led companies. While the numbers are heading in the right direction, companies today are nowhere near where they should be to experience the true benefits of diverse workforces and leadership teams.
It's important for women to have role models in technology, and companies should do everything possible to encourage this because diversity breeds diversity. When women see other women in the industry it sends a powerful message that "you can do it, too."
Do you think for areas like cybersecurity which often require certifications, scholarships for women are important?
While formal certifications in cybersecurity are useful, organizations also need to think about different career pathways into the security field. Employers should be looking to upskill their new and current workforce and provide them with accessible tools to acquire cybersecurity skill sets.
How can men support women in terms of climbing the corporate ladder?
Be an advocate for women. If you hear a woman being spoken over, call it out. If you see that a woman may need encouragement to put themselves forward for a new or promoted role, help her. It takes everyone paying attention to create cultural change to make an organization more diverse and inclusive. In order to achieve progress in gender parity, mentorship programs, sponsorship opportunities, and the development of a positive office culture has to take place from across all levels of the organization.
---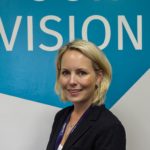 Jacquie Young is the Senior Director of Channels for the Asia-Pacific region at Tenable with over 20 years of experience specializing in Consumer Electronics, Networking, Channel Development, and Sales Strategy. She oversees channel strategy, market analysis, and target partner selection across APAC ensuring a robust collaboration between Tenable's sales teams and its partners across countries.
She was previously at Cisco for seven years, including leading strategic planning with partners across APAC. In 2011, she established MBT Consultancy, a management consulting firm specializing in strategy & planning in the IT industry after obtaining her Masters in Business and Technology from the University of New South Wales in 2011. Prior to joining Tenable, Jacquie also led APAC Channels at Nokia.
Disclaimer
Views expressed in this article are personal.
CISO MAG's March issue on Women in Cybersecurity is out. Preview here. Subscribe now!