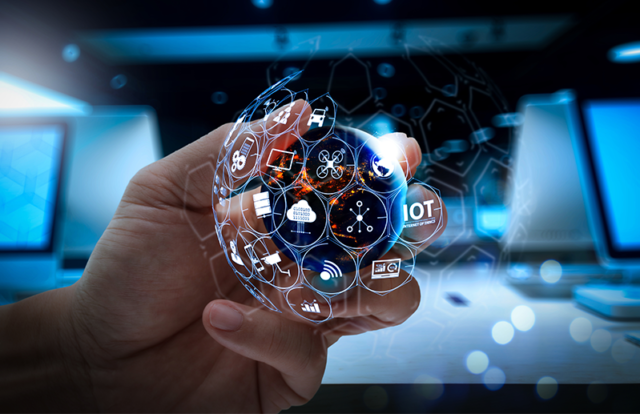 Blockchain's most significant benefit is that no authority has control over it. The advent of IoT (Internet of Things) has sped up its decentralized ledgers for conducting financial transactions. One of the critical challenges of the IoT world is data security, where Blockchain offers its benefits.
By Harmanpreet Kaur, Security Consultant at EY
Blockchain uses immutable records for storing sensitive information, and every record is distributed in the form of tamper-proof nodes. Strong cryptographic encryption and hashes are used to protect the information, and if a block must be accessed, all the previous blocks need to be validated and edited. Due to the 'chain of blocks' and the nature of accessing data sequentially, Blockchain networks cannot be hacked by cyber adversaries. Blockchain is used with IoT networks to create secure "mesh networks" that are not prone to vulnerabilities such as spoofing and impersonation. Companies looking to add transparency and trust to their products/services are leveraging Blockchain with IoT, and there are roughly 9 billion smart devices online today.
IoT networks send huge volumes of data between multiple devices, and Blockchain uses decentralized peer-to-peer ledgers to transmit it. Only authorized users can approve changes/edits made to nodes over networks, and third parties or hackers cannot make edits to these ledgers nor access them unless all other users in these networks approve them. This is what makes Blockchain so powerful, and when it is integrated with IoT, transactions or the transmission of billions of data essentially becomes completely secure.
How do Blockchain and IoT complement each other?
IoT networks have an administrator who acts as the central authority for controlling and monitoring processes over these networks. Hackers know that the administrator has access to data and is the main vulnerability when it comes to managing IoT devices.
Social engineering strategies are commonly employed to fool the administrator in leaking login credentials, and sometimes hackers can use brute force methods to crack administrator accounts. Blockchain can complement IoT by putting data into blocks and creating immutable chains that outsiders cannot alter. Users can enjoy additional security by selecting data and customizing access permissions, thus making it convenient to share among clients and partners without compromising on security.
Decentralized ledgers are designed to be interoperable and integrated with multi-cloud environments, and Blockchain can streamline business processes by drawing on data shared by sensors and IoT devices. Freight transportation is an emerging field where this merger technology is being applied. IoT-enabled blockchain networks are being used to track shipment status, move goods from locations, and garner trust in sharing data amongst parties. Compliance audits and component tracking in aircraft cargo containers are other areas where Blockchain networks and IoT are used. It's helping manufacturers cut down on costs and ensure goods follow the standards laid down by regulatory authorities when transporting them via air.
IoT is used in critical machine maintenance, and operators use Blockchain networks to check what industrial processes require preventive maintenance by getting automatic alerts and notifications and recording their work using ledgers. Operational records can be shared with the government to verify the state of repairs done and ensure legal compliance.
Blockchain systems safeguard third parties from a single point of failures experienced by IoT devices, and decentralized ledgers can be used for optimizing computational processing efficiency. Blockchain and IoT combined also address the issue of high concurrency rates by using cryptographic security protocols and can improve bandwidth limitations faced from streaming huge volumes of data continuously across IoT networks, sensors, and devices.
According to a study by Gartner, it is estimated that Blockchain would add $3.1 trillion in business value by 2030. The global IoT market is expected to grow from $157B in 2016 to $457B by 2020.
Though IoT has various advantages, it has its drawbacks when it comes to authentication standards. Authentication is crucial concerning security aspects. It is necessary that the data stored and transmitted are safe, secure, and protected from external attacks such as hacking of data, unauthenticated access, etc. With the integration of Blockchain and IoT technology, authentication issues and privacy concerns are tackled. Every participant in Blockchain networks has a copy of the data. The secure nature of Blockchain nodes assures that transactions cannot be modified, thus promoting security and letting them be available for viewing by the public.
Benefits of Blockchain and IoT Combined
 Currently, the IoT ecosystem uses a client-server architecture that is non-distributed, and IoT models are not scalable, which puts severe limitations when it comes to meeting the demand of global consumers.
Blockchain technology can be used to track all the sensor data measurements, preventing any duplications of other malicious data. The implementation of IoT devices is usually intricate, and security concerns can be easily solved by taking advantage of IoT device authentication, identification, and cryptographic encryption features.
IoT sensors can be exchanged via Blockchains to reduce threats with third-party services, and Blockchain can secure the IoT devices from being altered. Smart contracts are now possible with blockchains, and agreements are executed automatically as soon as predefined conditions are met, thus involving no human intervention or third-party interferences.
Blockchain integrations with IoT are proving to provide significant benefits to the telecom industry. Given that IoT devices are connected to a centralized server, the security procedures to authorize and authenticate transactions are expected to be slower with the increase in IoT devices.
This is overcome by the Blockchain's Self-sovereign identity (SSI), which acts as a cover for the IoT devices. The SSI possesses key encryption methodologies and promotes low-cost compliance with GDPR, CCPA, etc.
Blockchain and IoT for different areas
Smart Homes
Integration IoT technology on a blockchain platform can provide a high-security system for homes that can all be accessed by a smartphone remotely. Blockchain can enhance the IoT-based devices for a smart home by providing solutions for security problems and removing any intermediary through its decentralized infrastructure. One such company that offers blockchain-based smart home solutions is an Australian telecommunication and media company called Telstra. The company is dedicated to incorporate blockchain technology through biometric security to ensure highly secure smart devices. Blockchain's immutable and practically un-hackable nature allows the storage of personal data for security purposes of the IoT devices such as biometrics, facial recognition, etc. Blockchain integration with IoT allows only the owner to access the data through their private key.
Pharmacy
There is a day-by-day increase in the fabrication of pharmaceutical medicines and disrupting the pharmacy industry's functions, such as developing and distributing drugs. Thereby, blockchain technology is used to track and trace pharmaceutical medication and monitor the shipping process. Mediledger is a blockchain-based IoT use case that helps in monitoring the prescribed medicines and their legal changes. The tracking can be accomplished through intelligent devices that use sensors to store the information on the blockchain network to help process payments and monitor the supply chain process to avoid fabrication. The blockchain network can be shared between the manufacturers, clients, sellers, and dispensers to enable transparency.
Agriculture
Ensuring enough produce for the entire population while reducing the carbon footprint is a big challenge in the agriculture sector. The agriculture industry faces problems maintaining the transparency of supply chain management, farmers, and whole sellers. However, with combined solutions of IoT and Blockchain, the industry is set to experience revolutionary changes. One such solution is installing sensors in farms while storing and processing data on blockchain networks to accelerate supply chain management, maintain enhanced security, and ensure no tampering.
Pavo, a recent innovation, is determined to bring transparency to the supply chain and collect the information through a sensor-based hardware device that transmits data to Blockchain networks and provides secure storage. Farmers can change their operations according to the analysis of stored data and increase productivity. Pavo even allows farmers to presell their harvest through smart contracts and receive secure payments while waiting for crops to grow and harvest.
Blockchain & IoT – Use Cases
Use Case 1 – Self-driving cars (IoT) and Blockchain.
One of the best examples of Blockchain and IoT mergers is the evolution of self-driving cars connected and operated through IoT networks. Self-driving cars are sustainable and reduce carbon footprints, thereby proving a better alternative in protecting the environment. IoT successfully converts cars into smart devices and uses advanced technologies to operate in real-time, capturing accurate surroundings.
IoT-based self-driving cars can generate route information, predict travel time and notify alerts by collecting data from sensors. However, the biggest downside of IoT-based vehicles is the lack of data security in connected cars, which is the primary reason why the automotive sector is looking to combine IoT and blockchain features. The collaboration of IoT and Blockchain frameworks will ensure high-security standards for storing and transmitting data between connected cars and IoT platforms.
According to a report, it is estimated by 2025, around 10-15% of transactions on connected vehicles will likely be done using blockchain technology. Blockchain infrastructures can certify adequate data storing and minimizing and protect against data breaches and leaks. Attackers will not tamper with data stored on the blockchain network as encrypted through cryptographic hashes and timestamps. Incorporating blockchain technology with IoT automotive devices will also enhance the acceptance of self-driving cars and become a boon for the automotive market.
Use Case 2 – IoT + Blockchain to track vaccines 
With the world moving on despite the COVID-19 pandemic and its varied traits, one of the most significant breakthroughs was inventing a vaccine effective against the Coronavirus. Since the invention of the vaccine, all countries have exercised vaccination drives and getting as many people vaccinated as possible every day. However, increased demand for vaccines was not being fulfilled due to inadequate stocks and outdated vaccines. It was difficult for medical companies to keep inventory records, supply chain, and distribution data.
Indian IT firm Tech Mahindra came up with a solution to track the vaccine supply chains worldwide and became a leading pioneer in this field. Their solution was a blockchain-based open-source platform to maintain supply chain transparency at all times. The vaccine manufacturers use the blockchain-based inventory tracking system and vendor payments through Internet-of-Things (IoT) and smart contracts. Integrating IoT with the blockchain-based tracking application made it easier for vaccine manufacturers to transfer amounts to vendors.
To understand and integrate steps of a supply chain system, the IT firm plans to work with vaccine researchers, governments, pharmaceutical companies, distributors, and healthcare workers.
Blockchain and IoT-based solutions are expected to ensure the validity and safety of these vaccines. Tech Mahindra aims to implement a Vaccine Ledger globally soon.
The traceability solution will also predict and prevent failures in the supply chain, including expired vaccines, fabrication, and inadequate stock. The company is set to develop mobile and web-based applications to support manufacturing and government requirements. Their innovative solution is to build a peer-to-peer network that supports real-time data sharing, traceability, and validation to ensure authenticity and information security. The data on the ledger can be used to trace IoT integration and inventory management and can be integrated easily into the existing systems. The IT tech firm claims it will establish a worldwide supply chain, and those countries can view immediate results when it's finally deployed.
Conclusion 
Blockchain and IoT Technology are some of the booming and increasingly used technologies in today's life. Many people have turned towards these technologies for various uses, such as smart homes, cryptocurrencies, etc. Multiple organizations have now turned towards Blockchain integrated with IoT, which is beneficial and provides a stable function that is secure and ready. Various renowned organizations have supported and started utilizing Blockchain + IoT like the Hyundai supported a start-up project wholly based on blockchain technology, known as the HDAC, and raised nearly 40 million dollars to integrate with the IoT devices produced by the organization (Hyundai). Another organization, Filament, is developing an industrial IoT chip responsible for automatically encoding sensor data while simultaneously adopting Blockchain technology. And the most renowned project, IOTA, showcases Tangle, a blockchain specially created and designed for IoT devices. Various organizations and sectors are now incorporating blockchain technology integrated with IoT technology based on the benefits they offer when integrated, based on the results of available projects. Experts and professionals agree that when the two technologies are combined, it results in an infinite potential that can overcome various drawbacks while still maintaining their available features.
About the Author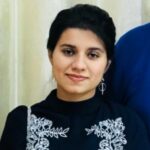 Harmanpreet Kaur is currently work as Security Consultant at EY GDS. She has over 3+ years of experience in Privileged Access Management solution CyberArk where she worked on CyberArk Implementation and Support Projects for various clients. She has completed her CyberArk CDE, Sentry, Defender and Trustee certification and also has experience and knowledge in creating technical and non-technical documents for her clients.
Disclaimer
Views expressed in this article are personal. The facts, opinions, and language in the article do not reflect the views of CISO MAG and CISO MAG does not assume any responsibility or liability for the same.
Reference: