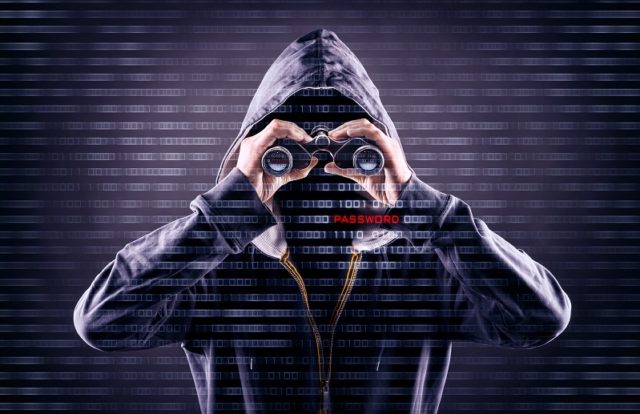 At a time when everyone is more connected than ever, cybercriminals too have become more active looking for ways to turn an adverse situation to their advantage. Since the beginning of the pandemic, threat actors have been leveraging innovative techniques to stalk their targets. A recent analysis revealed a 51% increase in the use of spying and stalking apps globally since the lockdown started.
 By Rudra Srinivas, Senior Feature Writer, CISO MAG
What is Stalkerware?
Whether it is a malicious actor, suspicious partner, or a spying employer, the use of Spyware and Stalkerware apps has significantly increased in recent times. Such apps serve as powerful surveillance tools capable of working in stealth mode. Stalkerware has the ability to spy on users' online activities like tracking their location; accessing their personal data, communications from WhatsApp and Facebook; eavesdropping on phone calls; and making covert recordings of conversations without the target's knowledge. Stalkerware often runs under disguise and requires disabling anti-viruses or the built-in protection in the operating system.
The Rise of Stalkerware
According to a Unwitting users targeted by full-throttle spyware detected as TrojanSpy reached 26,620 in the first eight months of 2019. It is found that Russia (23.4%), Brazil (9.4%), India (9%), and the U.S. (5.6%) are the most prominent regions for Stalkerware. While in Europe – Germany (3.1%), Italy (2.4%) and France (1.8%) are the top three affected places.
How is Stalkerware installed?
Usually, attackers use social engineering techniques like phishing emails/malicious attachments to lure unwitting users into downloading Stalkerware on their devices. Sometimes, users may unknowingly download Spyware that comes bundled with other software from unsecured third-party sources.
Once installed, the Stalkerware leverages the permissions of other apps in the victim's device to get control over the device. With this accessibility, a hacker can compromise device data, make phone calls, get SIM serial numbers, obtain contact details, read and send text messages, record calls/audio, query call logs, and access device location and ID.
How to know if someone is stalking you?
Stalkerware apps are designed to be hidden, making them difficult to detect. Users need to be more vigilant about their device behaviors to find out whether they are a victim of Stalkerware. Usually, Stalkerware requires permissions from the victim's phone to collect and send information to the attackers. You can suspect that a Stalkerware/Spyware is installed on your device when:
Your mobile data usage increases drastically
Your phone's battery drains faster than usual
If your device turns on Wi-Fi or mobile internet even though you turned them off
If location and Bluetooth options are turned on automatically
When you spot unusual notifications on your device
When certain app permissions enable/disable without your consent
If you find any login activities on social media, bank apps, or other accounts without your knowledge
How to protect against Spyware/Stalkerware?
Cybercriminals often rely on Spyware apps to compromise the sensitive information of victims. Users and organizations must enhance their mobile application security to defend against evolving threats from Stalkerware. The end-users must also follow certain security precautions while installing and using mobile apps. These include:
Check the URL protocol (HTTPS) for secure communication.
Never install apps from unknown sites, as they might be malicious. Always download original applications from trusted sources (Google Play Store or Apple Store).
Secure your mobiles against all unauthorized physical and online access.
Install a paid antivirus and a mobile security app to scan for malware and viruses.
Always check the app's permission list (both Android and iOS) before downloading an app. Restrict or deny access to functions that are not needed for the app to work.
Avoid downloading an app if it is asking for permissions unrelated to its functionality.
Conclusion
Despite multiple security checks, Spyware/Stalkerware apps are making their way into victims' mobile devices, evading and breaching security, and allowing cybercriminals to pilfer sensitive information. It is users' responsibility to maintain robust cyber hygiene to protect their devices from such evolving threats.
About the Author

Rudra Srinivas is a Feature Writer and part of the editorial team at CISO MAG. He writes news and feature stories on cybersecurity trends.