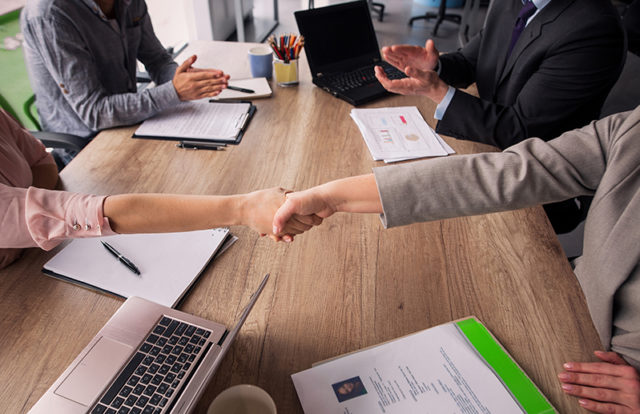 A new survey by the Association of Chartered Certified Accountants (ACCA) points out the relevance of ethics and moral code for enterprises to gain trust of public. The survey report titled "Ethics and Trust in a Digital Age" gauged over 10,000 professionals and students from over 150 countries.
Nearly 77 percent of the respondents stated that ethics played a crucial role and is an important skill in today's world, with nearly nine of 10 giving ethics top rating. Ethics was also top voted in among the not-for-profit and public sector. More than a quarter felt strong ethical leadership is the key, while the rest "called for guidance on a new code of ethics."
"Professional accountants are often on the frontline of facing ethical questions in business," said Maggie McGhee, Director of Professional Insights at ACCA. "What is clear is that the digital age creates new dilemmas where there are no easy answers. If you're working in a business considering whether to start accepting bitcoin payments, or implementing cloud-based customer records, these are crucial questions. In the digital age, there needs to be more—not less— importance placed on the ethical and professional judgment of individuals."
She added, "What many are calling for is guidance and leadership on how to respond. All those involved in decision-making levels in business should be aware of how new technologies can affect their reputation and consider how to support their employees in doing the right thing."
Unfortunately, nearly one-fifth of the respondents stated that they felt the need to compromise ethics in the last one year with integrity being the most compromised principal.
"The professional accountants of the future will need, in addition to technical capability, a rounded skill-set that demonstrates key quotients for success in areas such as experience, intelligence, creativity, digital skills, emotional intelligence and vision," said ACCA Head of USA Warner Johnston, "and at the heart of these lies the ethical quotient."
The focus areas of the survey were different vectors of cyber-attacks, privacy, bitcoins, ethereum and other types of cryptocurrency, big data and analytics, artificial intelligence (AI), and technology solutions. The report also has case studies which highlight scenarios where the ethics of accountants and auditors are questioned.  It has also set aside guidelines for professional practice which include contents like integrity, objectivity, professional competence, confidentiality, et al.