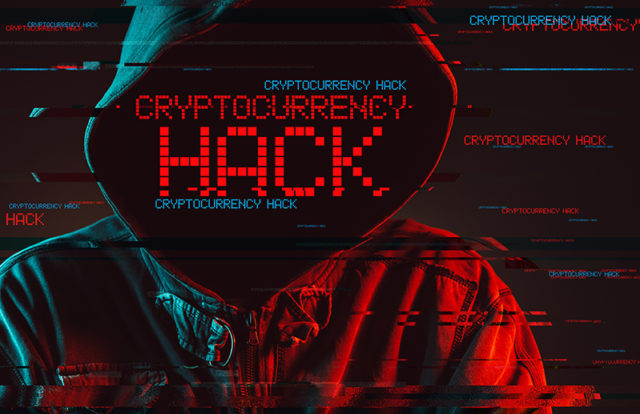 Cryptocurrencies have always been a primary target of cybercriminals. Recently, Slovakia-based Eterbase Exchange admitted that it became a victim of a security incident in which unknown hackers accessed its network systems and stole $5.4 million worth of crypto funds. In an official notice it stated that hackers compromised Eterbase's six hot wallets that held multiple cryptocurrencies including Ether, Bitcoin, ALGO, Tezos, Ripple, and TRON riches. However, most of the crypto funds stolen were in the form of Ether.
We have reported the matter to law enforcement and we are cooperating closely in the investigation. We want to assure our clients that we are taking all necessary steps to ensure that the amount of their deposit does not suffer any damage as a result of a hacker attack. https://t.co/x7nAgGGeod

— ETERBASE (@ETERBASE) September 8, 2020
Following the incident, Eterbase suspended its operations temporarily and reported the attack to law enforcement authorities for further investigation. In a tweet, the company said that it noticed the movement of stolen funds transferring into other exchanges including Binance, HitBTC, and Huobi.
#Eterbase will continue with operations!
Our investigation shows a big part of stollen funds ended up on @binance, @HuobiGlobal, and @hitbtc.
Your assistance will be appreciated.
Thank you!@cz_binance #compliant #EU #cryptocurrency #exchange #trading pic.twitter.com/VWzbqU26NZ

— ETERBASE (@ETERBASE) September 9, 2020
"Law enforcement authorities have been informed and we will assist as much as we can in the ongoing investigations. We want to inform our users that we have enough capital to meet all our obligations. After the security audit of renowned global companies, our operations will continue. We will announce the date of the re-opening of the Eterbase exchange platform as soon as possible," the company said in the notice.
Cryptocurrency Heists Continue to Rise
In a similar security incident, attackers nabbed $25 million worth of cryptocurrency from Uniswap exchange and the Lendf.me lending platform. The hacker took advantage of a known vulnerability that concerned the ERC777 token standard in the Ethereum blockchain technology. Experts believe that the two attacks could have been carried out by the same hacker as a similar exploit termed as a "reentrancy attack" was used in both the cases. Lendf.Me faced a major blow with 99.95% of funds or 24.5 million dollars being stolen. The attack involved the theft of imBTC, an ERC-20 token that was designed by the dForce Foundation but is now run by a separate company called Tokenlon.