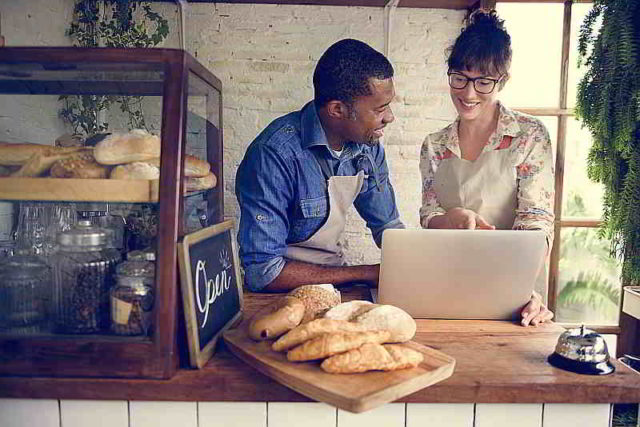 The global pandemic led to swift digitization that eventually opened doors to several security issues. Cybercriminals are taking advantage of the situation by exploiting the loopholes in organizations' networks. Small and medium enterprises (SMEs) have sustained severe challenges to thrive in business, especially during the pandemic.
To help SMEs enhance their cybersecurity posture, the European Union Agency for Cybersecurity (ENISA)  has released a cybersecurity guide for SMEs: 12 Steps to Securing Your Business. The guide will help SMEs cope with cybersecurity challenges and address cyberthreats. The 12 high-level security steps include:
Develop Good Cybersecurity Culture
Provide Appropriate Training
Ensure Effective Third-Party Management
Develop An Incident Response Plan
Secure Access to Systems
Secure Devices
Secure Your Network
Improve Physical Security
Secure Backups
Engage With the Cloud
Secure Online Sites
Seek And Share Information
"The COVID-19 crisis showed how important the Internet and computers, in general, are for SMEs. To thrive in business during the pandemic many SMEs had to take business continuity measures, such as adopting cloud services, improving their internet services, upgrading their websites, and enabling staff to work remotely," ENISA said.
Cyberattacks in the U.K.
A recent quarterly fraud and cybercrime report from Money.co.uk revealed that the U.K. has seen the biggest rise in cyberattacks, accounting for a loss of £1 billion ($1.38 billion) during Q1 2021. Over 81,018 cases of fraud and cybercrimes with £382.3 million ($528 million) loss were reported in Q2 2021. Each victim of a cyberattack lost over £4,719 ($6,517) between April-June 2021. According to the report, the individuals aged 30-39 sustained the greatest number of cyberattacks in Q2 2021, followed by people aged from 20-29.
"Brits have lost more than a billion pounds as a result of fraudulent and cybercrimes, showing the extent fraudsters have taken advantage of online shoppers during the national lockdown. But it's encouraging to see that cases have decreased significantly in the second quarter of the year, as life started heading back towards normality. Still, with millions of pounds lost, it's vital that individuals are aware of what they should be doing to protect themselves against fraudsters," said James Andrews, personal finance expert at Money.co.uk.