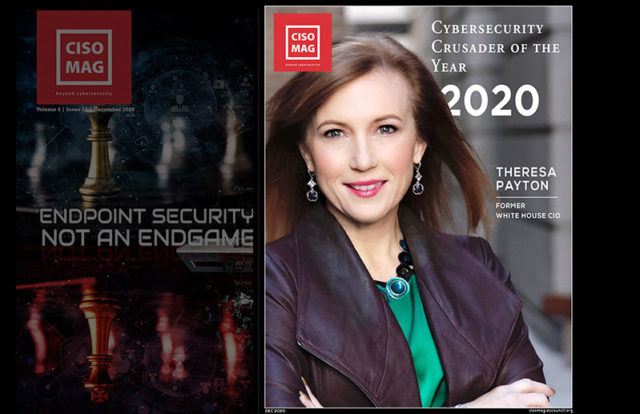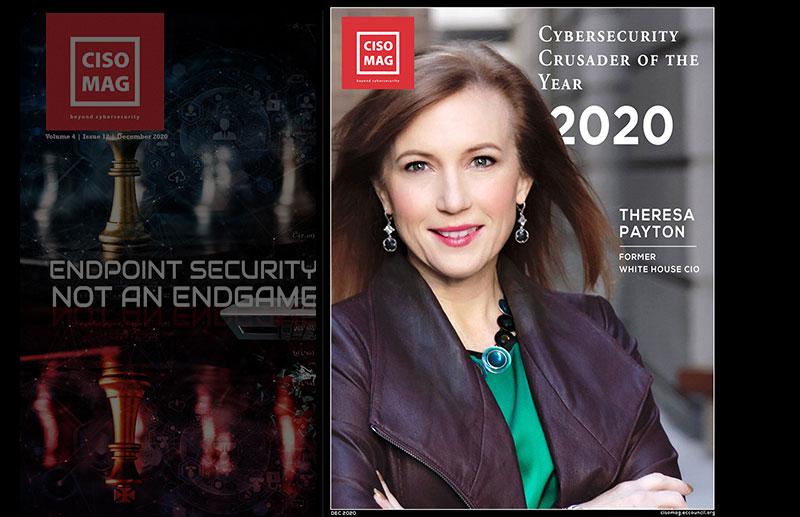 The CISO MAG Cybersecurity Crusader of the Year recognition honors the most influential personalities in cybersecurity. They have, over the years, been committed to bringing awareness into the realm of cybersecurity – to whom the information security industry is profoundly indebted. The parameters of selection include experience, contribution to industry, spreading cybersecurity awareness, authorship, speaking roles, awards & recognitions, influencer status, and patents.
Theresa Payton remains the cybersecurity and intelligence operations expert that people and companies turn to regard efforts to strengthen their privacy and cybersecurity. She is one of America's most respected authorities on security and intelligence operations.
As the first female to serve as White House Chief Information Officer, Payton oversaw IT operations for the President and his staff from 2006 to 2008. Previously, she held executive roles in banking technology at Bank of America and Wells Fargo, facilitating her broad knowledge of cybersecurity risks and measures in the financial services industry. Currently, as the founder, president, and CEO of a world-class cybersecurity consulting company, Fortalice Solutions, LLC, and co-Founder of Dark3, a cybersecurity product company, she remains the expert that organizations call for discretion and help to understand and improving their IT systems.
Payton collaborated with cybersecurity and privacy attorney, Ted Claypoole, to author two books focused on helping others learn how to protect their privacy online, after receiving a number of pleas from friends and strangers regarding account hacking. Hailed as must-reads, "Privacy in the Age of Big Data" and "Protecting Your Internet Identity: Are You Naked Online?" outline peoples' rights, as well as tips and strategies for building and maintaining a positive online image. Jon Stewart had Payton on The Daily Show to discuss her book and the emerging threats to our privacy and security.
Payton is often sought out by media news outlets to explain complex security issues in business and consumer terms to get behind the hype to understand, in layman's terms, how to protect your privacy and security. She has been a repeat guest on the Today Show, Good Morning America, Fox Business Shows, Fox News Shows, CBS Morning & Evening News, CNN, NBC News, MSNBC, and even news outlets in Canada and Ireland. Recognized as a 2015 William J. Clinton distinguished lecturer by the Clinton School of Public Service, Payton passionately protects her clients, from the board room to the server room, and helps them understand the business risks to their organization's cybersecurity, and she and her team provide insight and methods critical to protecting people and organizations from rapidly evolving cyberattacks. She and the Fortalice team were recently named to the Top 5 Most Innovative Cybersecurity Companies in NoVa/MD/DC.
---
Our December issue on Endpoint Security is now live. Subscribe now!