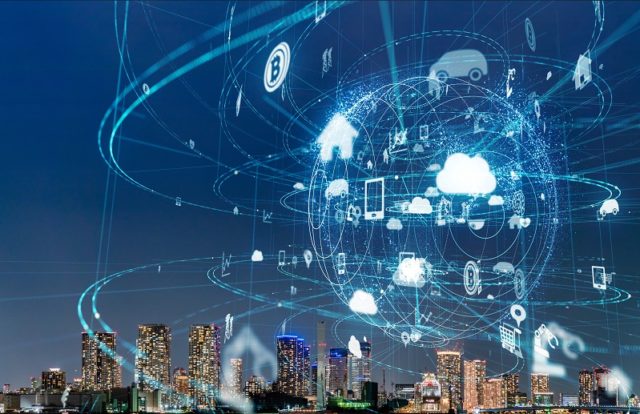 COVID-19 era has brought a major revolution in the IT domain where cloud services are expected to be the backbone of almost all organizations by the year 2025. COVID-19 pandemic has accelerated the adoption of cloud services and highlighted the importance of cloud security as most offices had to operate their businesses from various remote locations. Cloud storage ensures the stored data can be edited or shared from anywhere with an internet connection. It provides better accessibility and is cost-effective as it eliminates the need to purchase physical storage. The cloud service providers offer improved security to the data on the cloud by setting up layered security parameters allowing only authorized users to access information on the cloud.
By Michael Messuri, Cyber Forensics Engineer, Praetorian Standard Inc
However, everything comes with its own pros and cons, the increased use of the cloud has irked the attention of malicious attackers who are coming up with ways to take advantage of the vulnerable situation, such as the hassle of moving businesses online without establishing proper security parameters. Additionally, the number of data breaches and phishing attacks associated with cloud services is on the increase, resulting in attackers infecting the cloud with malware to cause disruption and earn ransom. Therefore, it is necessary to draw preventive measures and guidelines to ensure cloud security for those services.
According to the report by MarketsandMarkets, "Cloud Security Market worth $68.5 billion by 2025" statistics indicate that the cloud security market is not only expected to grow significantly with an estimate of around 15% compound annual growth rate (CAGR), but double its expenditure rate by 2025, and increase its projected net worth to around $800 billion.
The stats itself shows how organizations from every industry should realize the benefits of cloud computing, such as the increased flexibility of storing data on the cloud, carrying out seamless transactions, and availing services that eradicate the need for a separate infrastructure to utilize technology, such as Blockchain-as-a-Service (BaaS). Therefore, this blog will try to bring an insight into how advanced technologies such as AI, quantum computing, and more will enhance and accelerate the cloud domain in the coming years.
Artificial Intelligence: Breaking Barriers in Cloud Security
Cloud computing is boosting businesses forward, but it is also constantly evolving.  In its initial form, cloud computing was represented by Platforms as a service (PaaS), with this quickly being followed by both the cloud's ability to collect, store, and analyze data coming next, and Infrastructure as a service (IaaS).
The next big step for cloud computing is its integration with artificial intelligence (AI).  As this fusion between AI and the cloud begins to solidify, Cloud providers will begin to ensure that developers have adequate resources and services by assisting them with different AI tools that cover image recognition, analyzing big data for insights, etc.  All this will in turn increase the overall efficiency and operations of cloud computing while simultaneously bestowing upon its users a wide range of appealing advantages, such as:
Making AI more accessible by democratizing it.
Fostering AI-powered transformation for businesses by cutting adoption costs and encouraging co-creation and innovation.
Adoption of continuously improving algorithms and techniques to strengthen cloud security for future years to come
Artificial Intelligence can be a beneficial aspect for cloud security by ensuring robust data controls by combining AI technology with network security. It provides endpoint protection and avails authorized authentications for administrators to secure systems to prevent data theft and potential cyberattacks. AI can also help monitor suspicious activities, due to which organizations can react to the threat before it causes any disruption. AI can discover vulnerabilities and loopholes by enabling real-time monitoring to identify potential problems which can later be patched up. Automation techniques by AI can automatically control the situation and deploy preventive measures when suspicious activities occur.
Migrating to Cloud – 2020 and Beyond
2020 is a year where we are witnessing a major overhaul in the way businesses and industries work. If the past few months have taught us anything, it is that the pandemic is unpredictable. Businesses who are keeping up are accelerating their digital transformation and this means faster migration to the cloud. The following is a list of the top cloud technology and migration trends for 2020 and beyond.
1. Endpoint Security and Management
Endpoint security protects the network and access points connecting internal data to devices like laptops, mobile phones, and smart devices. In cybersecurity, it is recognized as the frontline solution for securing a variety of cloud networks. As the use of bring-your-own-device (BYOD) policies becomes more popular, the market is likely to grow. Endpoint solutions require cloud computing, artificial intelligence (AI), IoT, linked devices, and modern technologies. For almost a year and a half now, organizations worldwide operate remotely; endpoint security will ensure that the data, devices, and operations are carried out securely and seamlessly. The endpoint security market will potentially rise from $13.99 billion in 2021 to $24.58 billion in 2028.
2. The Emerging Trend of Zero Trust
Zero Trust refers to trusting nothing inside or outside the organization's infrastructure and verifying and authenticating everything to achieve maximum security in the cloud infrastructure and network parameters. Organizations are looking to adopt the zero-trust paradigm in the light of increased cyberattacks post the outbreak of Coronavirus and the new normal of working remotely.
To implement Zero Trust in an enterprise network, the organization must monitor and control the network. It develops and enforces access restrictions to protect critical applications, such as those in on-premises data centers, against unauthorized access and lateral movement.
Hosting an application on cloud services can prove cost-effective compared to hosting it on a data center. According to IDG, over 73% of businesses today utilize cloud-based apps or infrastructure because these cloud environments, which cloud service providers and SaaS suppliers run, are not connected to an organization's network; the usual network restrictions do not apply. The current statistics assume that 80 percent of the newly established digital business applications opened to ecosystem partners will be accessed through ZTNA to avoid disruptions and ensure security. Therefore, the majority of organizations are more likely to shift towards adopting Zero Trust Network in the coming years as opposed to the traditional Virtual Private Network (VPN).
3. Increased Use of Multi-cloud
Multi-cloud is an infrastructure where two or more cloud computing platforms and storage services operate under one ecosystem primarily to remove the need to rely on a single cloud service provider.  A multi-cloud infrastructure can contain public, private, or hybrid cloud services according to the enterprise's requirements. The strategic distribution of the cloud can help in managing data and operations while achieving scalability and resilience. For instance, a company can employ multiple clouds for services such as infrastructure, platform, blockchain to divide the workload over different cloud providers or to operate efficiently with geographical barriers, among various other reasons. Organizations can establish a multi-cloud architecture to distribute computational resources, thereby limiting downtime and data damage. It also helps mitigate cyberattacks or data breaches since the enterprise's data is not allocated at one point but is spread across various cloud service providers.
Hybrid clouds give greater control over public cloud services and provide ease of data management. The industry is estimated to be valued at USD 173.33 billion by 2025 and grow at a CAGR of 22.25% every year from 2021.
Hybrid cloud computing models will optimize efficiency, cut down storage costs, and make organizations more Agile by offering greater mobility and flexibility when it comes to migrating data between infrastructures.  As businesses continue to upgrade their offline workspaces and remote network architectures, this segment is expected to take off and evolve with the technological landscape.
4. The Rise of Confidential Computing
Confidential computing is a cloud computing solution that encrypts sensitive data and processes it in a secure CPU enclave. Only approved programming code has access to the enclave's contents, including the processed data and the techniques used to handle it. Everything else, including the cloud provider, is invisible and unknowable. Confidential computing safeguards data during processing and, when combined with storage and network encryption, provides end-to-end data security in the cloud with exclusive ownership of encryption keys. Organizations can use confidential computing to execute sensitive workloads in the cloud, avoid malicious access, and construct cross-cloud data applications from different partners. Post pandemic organizations have leaned towards confidential computing as it uploads encrypted data to the cloud. The results are encrypted, ensuring data privacy which is a tremendous advantage during the rise of cyberattacks.
Where Quantum Computing Meets Cloud and The Future
Quantum Computing on the Cloud is disrupting the technological landscape and paving the way for rapid innovation in the 21st century. Researchers are beginning to demonstrate the power of this technology by encoding problems, visualizing business data models in real-time, breaking encryption keys, and computing multiple variables from different sources at once. Cloud developers in Microsoft Quantum and Amazon Bracket are working on getting new users up to speed with use cases and their different applications.
Quantum mechanics is a platform that is used to provide faster processing of large datasets and provide efficient results over ordinary computers.
The agility of quantum computing allows quantum computers to create multi-dimensional spaces to represent substantial problems. The users can work with specific algorithms to translate complex issues into understandable information, deriving solutions in the designed multi-dimensional space.
Major Cloud providers are focusing their efforts in the education sector with classrooms leveraging quantum cloud solutions to process qbits.
The biggest drawback with using this technology is the user base. IT teams and users need specialized skills in order to access its benefits and Quantum Cloud has a steep learning curve for those who are not well-versed with the technology currently. Cloud vendors will be working providing Quantum Cloud as a Service and rolling out the latest software deployments with emerging technology trends and requirements in mind.
The global cloud computing market is estimated to be valued at $945 million by 2025. There will be a surge in quantum computing jobs and more vacancies popping up as these solutions will be used to solve increasingly complex computing issues. AI in quantum computing can leverage large datasets and learn from huge volumes of data, further adding to its potential. In the future, we can expect Quantum Cloud to simulate real-world problems, eliminate cognitive biases, and work on a subatomic level, with Quantum tunneling drastically cutting down power consumption for devices by up to 100-1000x without sacrificing performance.
Over 5 companies have already made Cloud computing chips, namely – Google, IBM, Intel, Rigetti, and D-Wave. IBM experience expanded from 5 to 20 bits of processing power after launching Q bit. The Quantum Artificial Intelligence Lab, which is run by NASA released Bristlecone, a 72-bit qbit processor which features a robust Cloud environment and ODI native integration. It empowered organizations to transform their traditional enterprise-grade infrastructures into state-of-the-art Cloud deployments and AI analytics with these solutions are transforming companies at the supply chain level.
Future Quantum Computers would be able to crack AES encryptions in seconds and the best supercomputers today would take millions of years to perform the same tasks. The scope is high and with the integration of the Cloud, quantum computing technology will be causing massive disruptions in the healthcare, finance, and various industries. Being able to double or QUADRUPLE quantum volume is no longer a mere possibility but becoming a reality for many global tech leaders across the world. Disease control, cryptography, weather forecasting, and financial modeling – these are just a few of the many applications we are witnessing in recent times.
Cloud: The Answer to Lowering Carbon Footprint by up to 80% in India
Carbon footprint can be defined as the emission of greenhouse gas (GHG) which includes carbon dioxide as well. Global warming has been one of the serious concerns across the world, and one of the major reasons for global warming is an exponential increase in the carbon footprint. Individuals, organizations, and environmentalists across the globe are figuring out methods to reduce the carbon footprint. It is estimated that around 1.6 billion tons of greenhouse gas are emitted by manufacturing processes and running digital technologies. Researches have determined that shifting to a complete cloud-based ecosystem can reduce the carbon footprint proving the cloud to be a sustainable and effective alternative to decrease environmental issues. As per a recent statement by Amazon Web Services (AWS), if Indian companies and public sector organizations migrate to on-premises data centers to the cloud-based ecosystem, it could reduce the carbon footprint by 80%.
The report proves that the cloud is a technical advancement and an aid that benefits all organizations and protects the environment. The estimation derives that if only 1,200 of the largest publicly traded Indian businesses were to shift one megawatt (MW) of their computation workload to the cloud, it would save one year's worth of emissions from 160,000 Indian households. Migrating to the cloud ensures decarbonizing and promotes renewable energy resources, progressing towards a better world.
Post-pandemic Growth: The Spending on Public Cloud Services is Expected to Hit $124 Billion by 2025 
With companies latching to cloud infrastructure and utilizing public cloud services, the market is expected to reach $124 billion in the next four years, i.e., 2025. The global pandemic has played a massive role in shifting on-premises services and data storage to cloud services and boosting the cloud infrastructure-as-a-service ecosystem. To continue achieving secure and efficient work operations, data transmissions, storing vast amounts of information, and economic transactions, organizations, started relying on cloud services amid remote working culture. The post-pandemic work culture is still incorporating cloud services, and many organizations are even looking for more ways to utilize the benefits of the cloud. Industries realizing the scope of the cloud in data transactions and even in business development without downtime is one of the significant reasons cloud infrastructure-as-a-service is predicted to grow by 32.7% in 2021. Since the cloud provides high security and assures complete backup, among many other advantages, industries such as banking and healthcare are investing majorly into setting up a cloud ecosystem. Enterprises in the Asia Pacific, excluding Japan (APEJ), recognize the increasing growth of the cloud market and the exponential integration of cloud in businesses.
Conclusion
Cloud computing is the future and it's undoubtedly becoming a popular technology choice for those trying to deploy services in a scalable, Agile, and efficient way. As long as an individual has access to the World Wide Web, they can transfer data and connect with others on the cloud. Security aspects of platforms are currently undergoing development which means vendors are getting busy addressing the pitfalls and challenges which emerge with the release of new services. The ever-changing needs of businesses, increased demands of consumers, huge volumes of data, and urgency to automate core business processes are some of the primary factors driving the evolution and growth of this technology.  Most cloud platforms offer a free to try subscription which users can upgrade later and what sets the cloud apart is its customizable features, flexible storage, and ability to adapt to different enterprise requirements. Top hyper scalers in the industry like Amazon, Tencent, Google, SalesForce, and RackSpace are already leveraging its benefits and it's not surprising to see others follow suit.  Cloud is the future and with the advent of other technologies like AI, ML, Robotic Process Automation, and Internet of Things (IoT), it's about to get a whole lot better as we speak.
References:
---
About the Author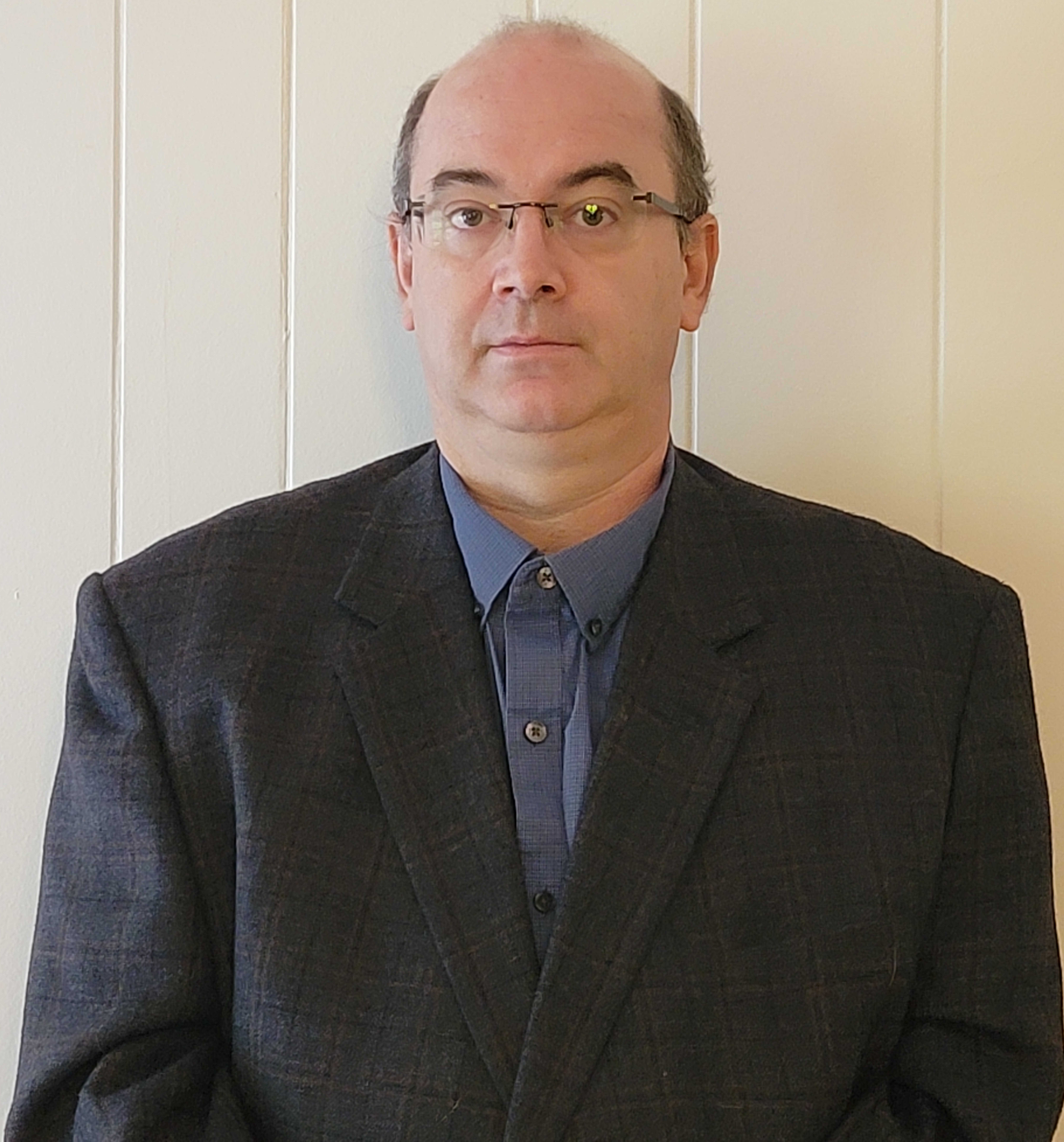 Michael Messuri has over 25 years of reverse engineering skills while his development skills include assembly language, C language, Python, firmware device drivers, and limited applications. He uses the experience gained in previous obstacles and collaborates his skills to overcome problems he faces along the way. He expresses an interest in hunting, fishing along with digital forensics, penetration testing, and malware analysis.
Disclaimer
Views expressed in this article are personal. The facts, opinions, and language in the article do not reflect the views of CISO MAG and CISO MAG does not assume any responsibility or liability for the same.