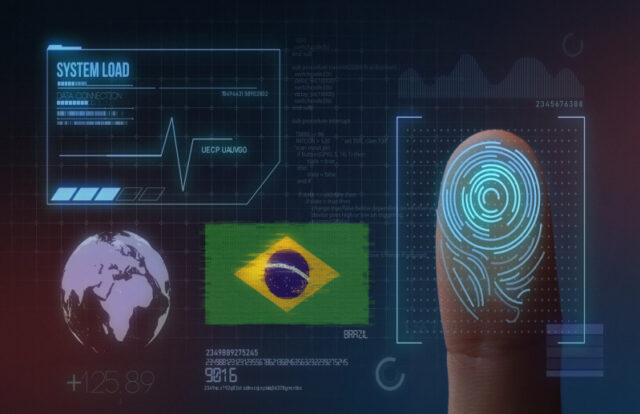 Brazil is the top-most targeted country in Latin America when it comes to phishing attacks. As per official stats, one in every five (19.94%) internet users in Brazil had been targeted at least once in the reporting year 2020. The same year, Brazil also led the Latin America list for "the country with most ransomware attacks." Owing to this carnage on the cyber front, the Brazilian government, on May 27, approved changes to the legislation adopting stringent penalties for cybercriminals targeting Brazilian businesses and masses.
Reportedly, the Brazilian Penal Code approved law 14.155 to imply severe penalties on cybercriminals who carry out serious offenses including "device invasion, theft, and misconduct in digital media environments, as well as crimes committed with the information provided by someone induced to or erroneously through fraudulent emails, social networks, or contacts via telephone."
As per the updated legislation, fines and jail terms have been increased for cybercrimes if:
The victim suffers economic damage.
The cybercriminal illicitly invades electronic devices such as smartphones and computers to obtain, tamper, or destroy information without user consent.
The cybercriminal installs malicious software to obtain illegal entry into the device or network of the user.
The new legislation update has increased the jail time for cybercriminals as well. Depending on the severity of the cybercrime, the range has now been set between 1 to 8 years in addition to monetary fines. These penalties, however, become more severe if the cybercriminal is from a different nation-state or the victim is an elderly or vulnerable person/entity.
The introduction of tougher reforms for cybercriminals comes after Brazil's recent amendment of law 14.132 passed on March 31, which has now criminalized online as well as physical stalking. Anyone guilty of committing this crime will now serve a jail term ranging between 6 months to 2 years and an additional fine as deemed fit.
In a report released earlier this year by tech giant Google, 66% of phishing attacks targeting Brazilian users were done leveraging the Portuguese language. This means the attackers geotargeted Brazil or are regional attackers. To know more about why you are more likely to be targeted with a phishing email, click here.