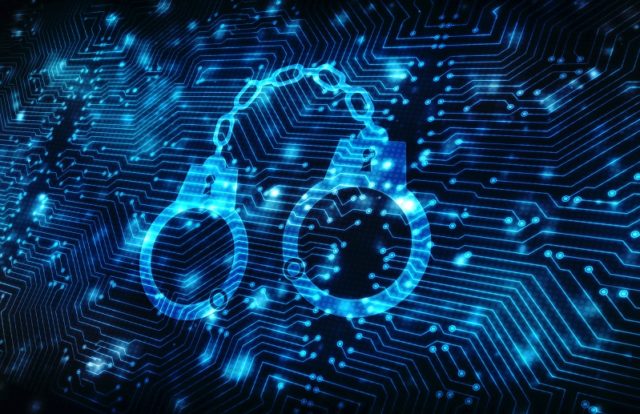 A collaboration between cryptocurrency exchange Binance and the law enforcement authorities in Ukraine helped identify a cybercriminal group that is involved in a $42 million money laundering scheme. Ukraine's Cyber Police identified and arrested the hacker group in June 2020 for stealing millions of dollars in cryptocurrencies since 2018.
Earlier, Ukraine's Cyber Police disclosed that the criminal gang was operating from Ukraine and engaged in several illicit activities globally. The hackers have been indicted for laundering crypto funds via 20 online cryptocurrency exchanges from 2018 to 2019. More than $200,000 worth of computer equipment, crypto assets, weapons, and cash were seized from the criminals.
"Officers of the Cyber Police Department, together with the Main Investigation Department, under the procedural guidance of the Office of the Attorney General, exposed the illegal activities of a group of people who organized online exchanges and provided illegal services. The defendants organized a criminal scheme to provide services for money laundering. Namely, money received from hacker attacks on international companies, distribution of malicious software, theft of funds from the bank accounts of foreign companies and individuals. In addition, they offered to exchange electronic money banned for circulation in Ukraine," the Police said in a notice.
The Bulletproof Exchanger Project
The anti-fraud cyber operation was performed by Binance Sentry Security and Security Data Science analytics team, under its Bulletproof Exchanger project. "One of the Security Data Science team's tasks is to identify transactions between Binance and high-risk entities, including what we refer to as Bulletproof Exchangers. These cryptocurrency platforms often serve as the cash-out points for cryptocurrency operations connected to financial crimes and other fraud. Similar to Bulletproof Hosting services, which are web hosting providers with more lenient rules regarding what can be hosted on their servers, Bulletproof Exchangers are well-known for their lenient know-your-customer (KYC) and anti-money laundering (AML) policies," Binance said.
U.S. Disrupts Cyber-Enabled Terrorist Campaigns
Recently, the U.S. Department of Justice (DOJ) announced the seizure of three cyber-enabled terrorist financing campaigns, involving the al-Qassam Brigades, Hamas's military wing, al-Qaeda, and the Islamic State of Iraq and the Levant (ISIS).  This is the U.S. government's largest-ever disruption of cryptocurrency that was used for terrorist activities. According to the DOJ, the terrorist groups used multiple social media profiles and cryptocurrency accounts for their online presence to raise funds for their terrorist operations. The authorities detained over 300 cryptocurrency accounts, millions of dollars, four websites, and four Facebook pages related to the terrorist groups.