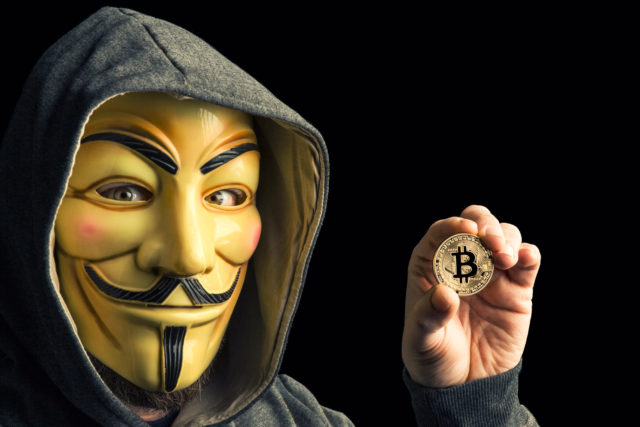 The U.S. Department of Justice (DOJ) announced the seizure of three cyber-enabled terrorist financing campaigns, involving the al-Qassam Brigades, Hamas's military wing, al-Qaeda, and the Islamic State of Iraq and the Levant (ISIS).  This is the U.S. government's largest-ever disruption of cryptocurrency that was used for terrorist activities, the DOJ said in a release.
According to the DOJ, the terrorist groups used multiple social media profiles and cryptocurrency accounts for their online presence to raise funds for their terrorist operations. The authorities detained over 300 cryptocurrency accounts, millions of dollars, four websites, and four Facebook pages related to the terrorist groups.
"These three terror finance campaigns all relied on sophisticated cyber-tools, including the solicitation of cryptocurrency donations from around the world.  The action demonstrates how different terrorist groups have similarly adapted their terror finance activities to the cyber age," DOJ said.
Al-Qassam Brigades Campaign
In 2019, Al-Qassam Brigades posted a message on its social media page asking for Bitcoin donations to fund its terror activities. The request was later made via its official websites, alqassam.net, alqassam.ps, and qassam.ps. "The al-Qassam Brigades boasted that bitcoin donations were untraceable and would be used for violent causes.  Their websites offered video instruction on how to anonymously make donations, in part by using unique bitcoin addresses generated for each individual donor," the DOJ added.
However, the Internal Revenue Service (IRS), Department of Homeland Security (HSI), and FBI agents tracked and seized over 150 cryptocurrency accounts that laundered funds to and from the al-Qassam Brigades' accounts.
Al-Qaeda Campaign
A second campaign run by Al-Qaeda group operated a Bitcoin money laundering network using multiple Telegram channels and other social media accounts to request cryptocurrency donations. The forfeiture complaint details that "In some instances, they purported to act as charities when, in fact, they were openly and explicitly soliciting funds for violent terrorist attacks." The authorities seized around 155 virtual currency assets tied to this terrorist campaign.
ISIS Campaign
The third disrupted campaign highlights a scheme by Murat Cakar, an ISIS facilitator responsible for managing select ISIS hacking operations to sell fake personal protective equipment via a fake website FaceMaskCenter.com. "The website claimed to sell FDA approved N95 respirator masks, when in fact the items were not FDA approved.  Site administrators claimed to have near unlimited supplies of the masks, despite such items being officially designated as scarce.  The site administrators offered to sell these items to customers across the globe, including a customer in the United States who sought to purchase N95 masks and other protective equipment for hospitals, nursing homes, and fire departments," DOJ said.
Attorney General William P. Barr, said, "It should not surprise anyone that our enemies use modern technology, social media platforms and cryptocurrency to facilitate their evil and violent agendas.  We will prosecute their money laundering, terrorist financing and violent illegal activities wherever we find them.  We will seize the funds and the instrumentalities that provide a lifeline for their operations whenever possible."