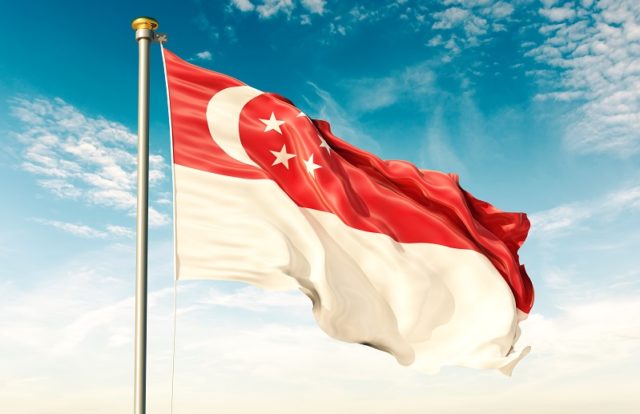 The Government Technology Agency of Singapore (GovTech) and the Cyber Security Agency of Singapore (CSA) recently announced that they're going to partner with the hacker-powered security platform HackerOne to jointly work with the hackers on a government bug bounty initiative. The new bug bounty program is part of the Singapore government's ongoing commitment to protect its citizens and secure government network systems.
The hacking challenge will offer a monetary reward to the hackers for discovering and reporting potential vulnerabilities. The Singapore government stated the bug bounty program will run over a period of three weeks between December 2018 and January 2019 to find security flaws in five public-facing government network systems and websites.
HackerOne helps organizations find and fix the potential vulnerabilities before they can be exploited by cybercriminals.  The hacking platform provider claims that it has a wide range of client base, including the U.S. Department of Defense, General Motors, Google, Twitter, GitHub, Nintendo, Lufthansa, Panasonic Avionics, Qualcomm, Starbucks, Dropbox, Intel, the CERT Coordination Center, and over 1,200 other organizations.
"Singapore is again setting an example for the rest of the world to follow by taking decisive steps towards securing their vital digital assets," said Marten Mickos, CEO HackerOne. "Only governments that take cybersecurity seriously can reduce their risk of breach and interruption of digital systems. Singapore's continued commitment to collaboration in cybersecurity is something that will help propel the industry's progress just as much as it will contribute to protecting Singapore citizen and resident data."
In related news, the Monetary Authority of Singapore (MAS) recently announced the launch of S$30 million (US$22 million) cybersecurity capabilities grant.  The new allocation helps Singapore's financial institutions strengthen their cyber resilience and upskill local talent through cybersecurity-related training programs like security operations, cyberthreat surveillance, computer forensics, malware analysis, and cyberthreat hunting.
The grant provided under the Financial Sector Technology and Innovation Scheme (FSTI) will co-fund up to 50 percent of expenses in Singapore-based financial institutions to establish their global or regional cybersecurity centers of excellence in the country. It would also support the organizations with regional cybersecurity centers to expand their cybersecurity capabilities globally.