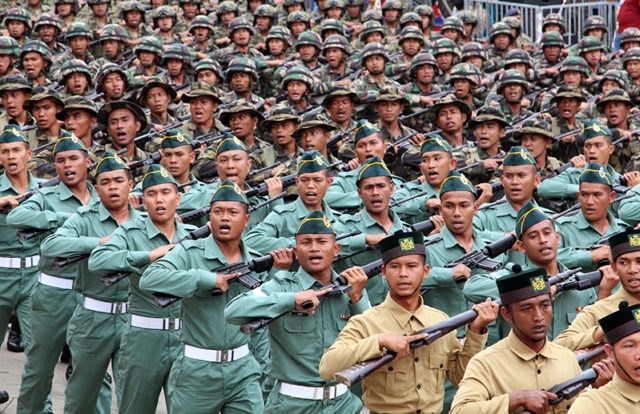 Malaysian security forces have sought more funds to counter cyber threats and counter-terrorism operations for the 2018 budget.
Speaking at the Sabah state honors and awards investiture ceremony at Istana Negeri, Inspector-General of Police Tan Sri Mohamad Fuzi Harun said, "We hope the government will give attention to this especially in enhancing the use of information and communication technology widely, in particular related to cyber and social media that have become a problem to us."
"Other than that, logistic issues such as needs for transport to carry out duty, especially Sabah and Sarawak are required. We need four-wheel-drive among others because the terrain (in the two states) is different from the peninsula. Moreover, we are also gearing up for the upcoming election so such logistic needs must be intensified as so to strengthen the force," he told reporters.
Notably, Malaysia ranked third most committed country in the world in strengthening cyber capabilities, in a survey by United Nations International Telecommunication Union (ITU).
In Malaysia, National Cyber Security Agency (NSCA) came into existence in 2016 and uses a variety of existing laws — including the Communication and Multimedia Act of 1998, the Defamation Act of 1957, and the Sedition Act of 1948 — to fight cyber threats.
To thwart rising cyber-attacks, country's defense ministry in January 2017 launched the Cyber Defense Operations Centre (CDOC) to monitor sabotage against government networks.
The Southeast Asia state suffered 2,428 cyber-crimes from January to April this year while online fraud cases in 2016 had risen by 20 percent as compared to 2015.