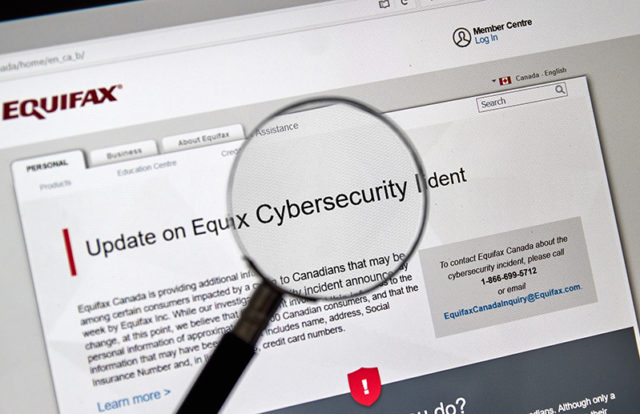 After a massive data breach, Equifax has been left battered and bruised and to make matters worse, now it has been reported that the credit reporting firm was warned of an imminent threat last year itself.
As per a report published in The Wall Street Journal, analysts at the credit reporting agency, MSCI, had warned Equifax in August 2016 that it was not well-equipped to protect personal data of its millions of customers.
While scrutinizing Equifax records, the index provider MSCI did not find any evidence that the credit scoring company conducted regular cybersecurity audits or provided training to employees on identify risks, nor did they have any emergency plans to handle a data breach or leak. Equifax was then removed by the MSCI from its stock indices.
Speaking to the WSJ, Jon Hale, head of sustainability research at Morningstar Inc. said "If you're an investor or asset manager and you see these rock-bottom evaluations of Equifax, it had to have given you pause. This is an instance where environmental, social and governance (ESG) analysis was really ahead of the curve."
Embattled Equifax on October 4 announced that the cybersecurity firm Mandiant has completed the forensic portion of its investigation of the cybersecurity incident disclosed on September 7 to finalize the consumers potentially impacted.
According to Reuters, the U.S. consumer finance watchdog agency, Consumer Financial Protection Bureau (CFPB) is expected to punish Equifax for its cyber breach with the wide-ranging powers it has used with Wall Street.