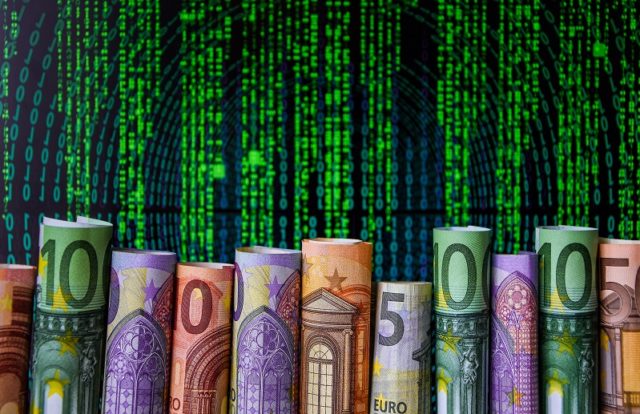 Ever wondered what happens to your stolen data? Most of the leaked/stolen personal information like credit card numbers, bank usernames and passwords, and social media credentials often end up for sale on underground dark web forums. Apart from hacking tools and malware samples, threat actors often trade users' sensitive data for monetary benefits.
According to a recent investigation by Privacy Affairs on various darknet markets, private data related to organizations like NASA, McDonald's, Visa, MasterCard, Microsoft, and Google was found trading on the dark Web. Privacy Affairs discovered hundreds of data samples that were being sold for various price tags ranging from $25-$6000, based on the sensitivity of the data. The researchers scanned various dark web marketplaces and created a Dark Web Price Index, a price menu of various stolen information.
Buy One Get One Offers
Cybercriminals advertised and lured users with discounted prices and buy one get one free offer on users' basic info to sensitive financial details on the dark web. Privacy Affairs found that online banking logins cost an average of $40, credit card details including associated data cost $14-$30. A full range of documents and account details can be obtained at $1,000.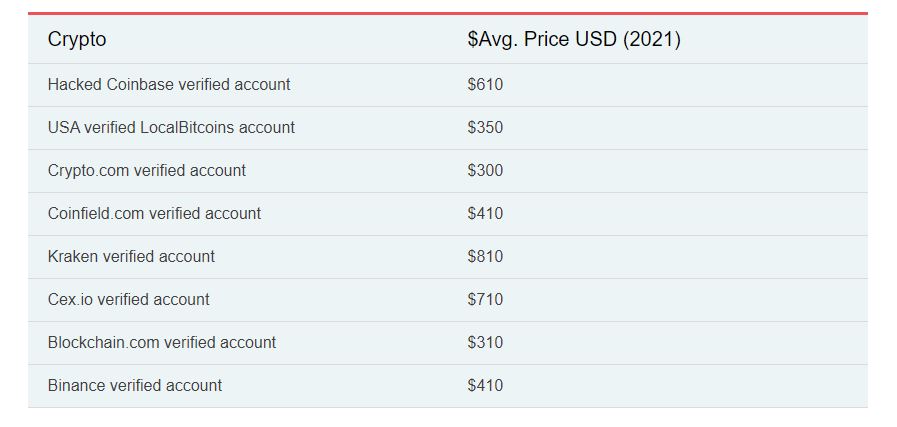 "With the massive influx of supply, buyers seem to be gravitating towards bigger, trustworthy sites, with White House Market holding the largest market share of sales. The Dark Web markets are even starting to parody traditional markets with comical offers of buy 2 cloned credit cards and get 1 for free!! for example," Privacy Affairs said.
New Data Added on Regular Basis
Privacy Affairs found that there is much more volume being sold this year compared to last year. Fake ID, cloned credit cards, hacked crypto accounts, and Uber accounts are the newest entry to dark web sales this year.
"Hacked crypto accounts seem to be one of the most valuable items for purchase. Due to the skyrocketing prices of BTC and other cryptocurrencies, hacked accounts may hold large sums of coin-based currency and cash, protected by relaxed security measures after the initial verification process," Privacy Affairs added.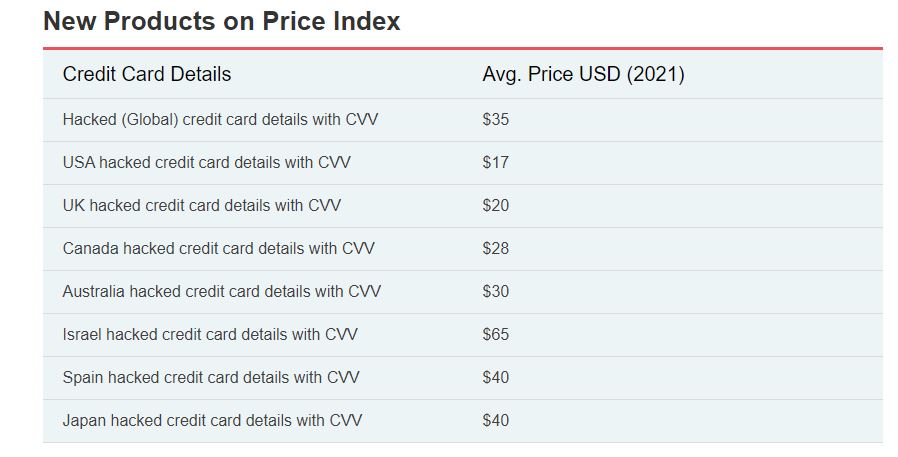 It was also found that darknet market operators did not accept Bitcoin payments and moved towards Monero payments and communicated only via PGP encryption to evade tracking and detection by law enforcement.
Our personal information is valuable to cybercriminals for various reasons. They forge documents like driving licenses, passports, cloned credit cards, and auto-insurance cards with the leaked users' data. It is advised to be vigilant on the potential data theft risks and act accordingly. Boost your data security by avoiding unnecessary information sharing on social media platforms and maintaining a robust cyber hygiene practice.