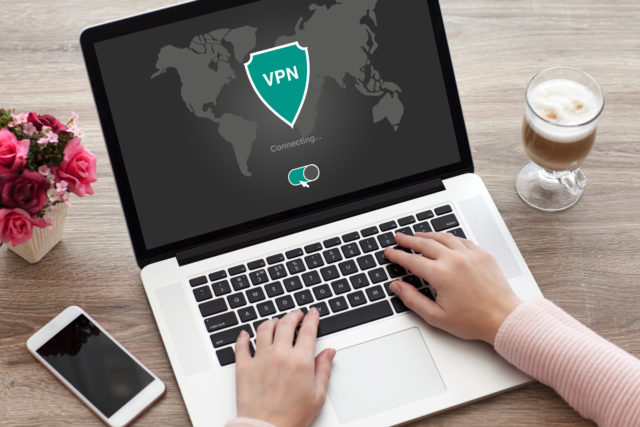 Governments, businesses, and various other entities are constantly monitoring the internet for various reasons. While at times their activities make sense, most of their programs are immoral and unethical because they don't involve user consent. With data becoming a valuable and tradable commodity these days, the lengths to which various organizations go to collect it is surprising. In these precarious times, using a VPN is becoming imperative if one wants to browse the internet freely and securely.
But how do you pick the right VPN, when there is so much choice?
Why Ivacy?
Picking the right VPN these days can be tricky. Consumers are spoilt for choice but only a handful of services deliver as promised. That's why it is crucial to know which service to trust. Ivacy is among the top ranked* VPN services with substantial ratings from various independent reviews and several accolades won at renowned stages.  It offers a comprehensive bundle of services in an affordable price which makes it incredibly irresistible.
*Disclaimer: CISO MAG has not verified this claim or tested this product, nor does it endorse this claim. This is a paid feature.
Some of the features that make Ivacy so popular include:
Servers
A VPN removes geographic restrictions on the internet by masking user IP addresses. This is done by rerouting data traffic to secure servers located around the world. Ivacy has more than 1,000 servers in 100+ locations across 55 countries. All these servers handle information in a secure and subtle manner, limiting the role of local Internet Service Providers (ISPs) as well as other entities in monitoring or regulating data traffic without checks. The spread of servers in most countries across the globe opens diverse possibilities for users to access the internet freely.
Encryption
A secure server is the first line of defense against online spying and cybercrime. The more robust and effective second line however is known as encryption. Ivacy offers AES 256-bit encryption for all the data traffic of its users making it almost impossible for any element to break through and steal or decode the information being sent over the airwaves. Users can use the internet assured that they are protected by a military-grade protection shield.
Malware protection
Malwares include a wide variety of viruses like adware, spyware, ransomware, Trojans, bugs, bots among numerous others. Without a VPN, these viruses are hard or impossible to detect. Using advanced technologies, Ivacy can spot potential malware intrusion attempts, alerting the user to impending threats. This allows for secure browsing and safeguards against potentially damaging threats from cybercriminals.
Unlimited internet freedom for streaming and downloading
Under ISPs, user internet connections are restricted both in terms of bandwidth as well as with the freedom for accessing foreign content. With Ivacy, all these problems are eliminated. Users can connect to their choice of server anywhere in the world and then enjoy buffer-free, unlimited bandwidth streaming which enhances the overall experience. All major platforms like Netflix, Spotify, Amazon Prime, Disney+, BBC iPlayer, HBO Go, Hulu and various others are all accessible through Ivacy quite easily.
Tailor-made products for individuals, businesses, and gamers
Different industries and disciplines have different requirements when it comes to internet usage. Businesses can have several employees who need separate protection for everyone. Similarly, gamers require heavy data transfer abilities, constant speeds, and protection against threats like DDoS attacks. Ivacy provides custom programs for each segment so that they can enjoy the best experience while executing daily tasks in a smooth, as well as secure environment.
Dedicated applications
Ivacy has dedicated applications for all leading operating systems. iOS, Android, Windows Phone, Blackberry, Mac, Windows, Linux, PS4, PS3, Xbox, Raspberry Pi along with several smart TV and internet router models are also supported by the service. With optimized applications available for each, users just need to install and activate with ease.
Conclusion
Ivacy is among the best services which the industry can offer. For more information you can visit their website and purchase a subscription at the earliest for the best internet experience you'll ever find.
---
ADVERTORIAL
Disclaimer
CISO MAG did not evaluate/test the products mentioned in this article, nor does it endorse any of the claims made by this company in the article. The facts, opinions, and language in the article do not reflect the views of CISO MAG and CISO MAG does not assume any responsibility or liability for the same. CISO MAG does not guarantee the satisfactory performance of the products mentioned in this article.