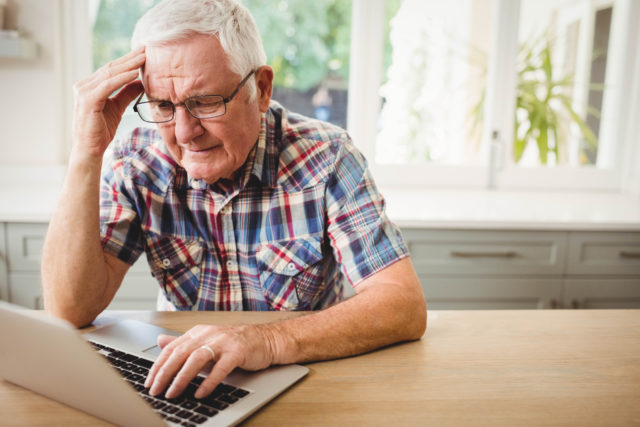 The U.S. Department of Justice (DoJ) issued a fraud alert asking people to be vigilant when providing any sensitive information over the phone. The agency stated that cybercriminals are falsely representing themselves as DOJ authorities to obtain personal information from the call recipients as part of an imposter scam. The warning came after the Office of Justice Programs' Office for Victims of Crime (OVC) received multiple complaints from individuals stating that they have received calls from unknown parties claiming to be from the DoJ.
Fake DoJ Investigators
According to the National Elder Fraud Hotline, scammers are calling elderly citizens to obtain personal details or leaving a voicemail with a return phone number, which directs them to a recorded menu and then to an operator claiming to be a DoJ's investigator. The investigator further tries to trick the users into giving away their personal details. The National Elder Fraud Hotline is a resource created by OVC for people to report fraud.
OVC Director Jessica Hart, said, "Phone scams are an ugly and pervasive act of victimization. The scams being reported to our National Elder Fraud Hotline are especially heinous because they show the perpetrators are preying upon one of the most vulnerable segments of our society – the elderly. As if this were not despicable enough, the scammers do so pose as employees of the Justice Department, usurping public trust in the agency that serves as a bastion of fairness and lawfulness while these scams exploit the elderly for financial gain. The first step to identifying these criminals is to have their crimes reported."
Cybercrimes Targeting Older Adults
Recently, the FBI warned users to be vigilant about online romance scams, in which cybercriminals exploit people looking for romantic partners on dating websites, apps, or social media networks. The agency noticed that the majority of the victims of romance frauds were single adults over the age of 55 in Utah, Idaho, and Montana. The FBI's Internet Crime Complaint Center (IC3) stated that confidence frauds incurred huge financial losses to victims when compared to other cybercrimes. The IC3 received nearly 100 complaints from victims reporting more than $1 million in losses to romance scams in Idaho last year. Nearly 20,000 complaints related to romance scams were reported to IC3, with losses of more than $475 million.