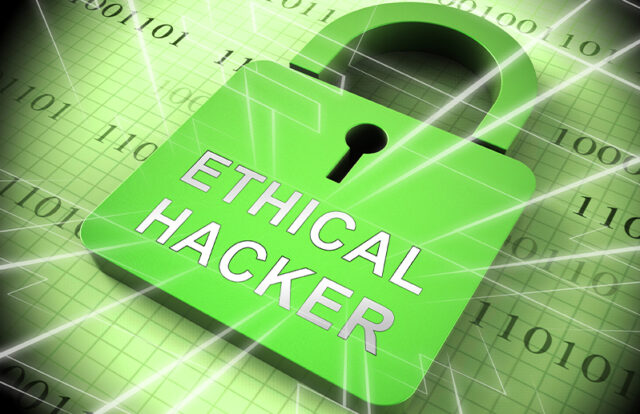 Organizations cannot undermine the importance of cybersecurity strategies and the need for an ethical hacker community to keep their businesses afloat amidst a rise in cyberattacks. The increasing reliance on digital applications also raises privacy and security concerns globally. 
The demand for professional ethical hackers is only going to increase in the future. Security and IT (Information Technology) professionals consider taking a certification related to cybersecurity due to the lucrative opportunities.  
A Brief History of Hacking and Ethical Hacking

 
Interestingly, the way we perceive hacking has also changed over the years. The term hacker refers to people who bypass security protocols and systems without authorization and with malicious intent. 
In the 1960s, the term hacking was related to activities performed by engineering students at the Massachusetts Institute of Technology. It was linked to finding new ways of hacking computer systems to make them work more efficiently. Hacking was used negatively in the 1970s after malicious hacking became more common with the increasing use of computer systems and technologies.  
The term ethical hacking was first used by IBM Vice President John Patrick in 1995 and has become a key concept in cybersecurity. Ethical hacking is the lawful or legal intrusion into a computer system, network, or application to find patches in the security and prevent cyberattacks by malicious hackers.  
Businesses are becoming wary of cyber breaches and data theft, and hence, they require ethical hackers to fortify their organization's security.  
So, if you are a technical professional and wish to become a hacker, you need to brush up on your knowledge and polish your skills in ethical hacking. This article highlights the concepts of ethical hacking and the skills you need for a well-paying career as an ethical hacker. 
Who is an Ethical Hacker?
Ethical hackers are white hat hackers who penetrate a computer infrastructure to test target systems and report vulnerabilities. Organizations and government bodies employ cybersecurity professionals to identify potential threats and weak links in the network and prevent cyberattacks. An ethical hacker performs penetration tests on your IT infrastructure to detect internal and external risks.
Moreover, corporations are increasingly relying on cloud-based infrastructure to run their businesses, increasing the possibility of data breaches. Data theft costs firms a lot of money, so they hire a professional to find security weaknesses and fix them.
As per PayScale, the expected average salary of a Certified Ethical Hacker is currently $94,000 in the U.S.
So, if you want to advance your skills and IT career, the time is ripe to get Certified Ethical Hacker training and certification. Ethical hacking is a lucrative career path, and the demand for experienced hackers is on the rise. 
What Does an Ethical Hacker Do? 
An ethical hacker makes an authorized attempt to exploit a network's security to identify vulnerabilities and report them to the organization. They use their skills to protect the company's digital assets and prevent malware. They also employ the same tools and techniques that a black hat hacker does without malicious intent.  
With the recent incidents of ransomware and increasing cybercrime, businesses and organizations need experts to perform penetration tests. There is a growing risk of security breaches because of digitalization and a transition to a remote work framework.  
Skills Required to Become an Ethical Hacker 
Many people often search the web for "'how to become an ethical hacker?"'. But before you take a plunge, you must be aware of the skills required to excel in this field. Ethical hacking encompasses a multitude of skill sets. To become a hacker and establish a career in the cybersecurity domain, one must first maintain high ethical standards. This is what differentiates an ethical hacker from the black hats or malicious hackers.  
A few of the important skills you need to acquire to pursue a career in this field are listed below:  
1. Networking and computer skills 
A firm and sound knowledge of computers and networks are crucial prerequisites for an aspiring hacker. Hacking involves exploiting computer systems and networks for locating potential threats. Therefore, aspirants need to be well-versed with computer and networking core concepts, including process injection, killing a thread, killing a process, etc. To enable ethical hacking, they should also have a stronghold on networking commands like OSI model, IP addresses, MAC addresses, subnetting, and routing.  
2. Knowledge of operating systems 
Another important ethical hacking skill to be familiar with is knowledge of operating systems. If you want to get Certified Ethical Hacker certification, you need to learn these concepts. An aspirant should have a strong understanding of Linux. Many web servers use Linux. Therefore, one should know operating systems like Linux, Ubuntu, Red Hat, etc., to check for cyber breaches and flaws. 
3. Proficiency in penetration testing methodologies and tools 
If you want to become a hacker, you must have a thorough knowledge and hands-on experience in penetration testing tools and techniques. White hats perform a penetration test on a company's IT infrastructure to detect weak links. You can also take up a course to excel in this domain. 
4. Strong coding knowledge 
One needs to have strong programming skills to succeed in this field. As an aspiring ethical hacker, formal training in reading and analyzing codes can pave the way for your career in ethical hacking. Various programming languages are used for software and website development. Being adept in different programming languages like Python, BASH, and C++/C will help you identify malicious code or vulnerabilities in the code.  
5. Fundamentals of cybersecurity 
Another important skill to have when pursuing an ethical hacking certification program is understanding the key concepts of cybersecurity. If you are a beginner or a professional, you need to learn or know the basics, including antivirus, app protection, protecting a device, database management systems, password management etc.  
6. Cryptography Skills 
As an ethical hacker, one of your primary responsibilities is to ensure that texts or communication between different people in the organization are sent and received without compromising confidentiality and privacy. Cryptography is the process of transforming text messages into an unreadable form or ciphertext, so that hackers are unable to read them if these are intercepted.  
7. Problem-solving skills 
The field of cybersecurity is mired with challenges. With the advancement of technology, cyberattacks are also becoming more complex. Therefore, ethical hackers need to have analytical and critical reasoning skills to tackle these challenges. Problem-solving abilities and analytical skills are essential qualities ethical hackers require.  
Apart from these competencies, they must communicate effectively with various departments to increase system security. They can optimize their tasks by understanding hardware architecture and staying updated on new industry trends and insights to detect vulnerabilities. 
Learn Ethical Hacking with C|EH 
Before you learn how to be a hacker, it's important to ask yourself why you are interested in hacking in the first place. If you wish to build a promising career in cybersecurity, you need to get trained in ethical hacking programs. Therefore, one should opt for a course that aligns with the skill sets mentioned above.  
EC-Council's Certified Ethical Hacker (C|EH) program offers in-depth training in ethical hacking concepts. The program aims to teach participants the latest Cloud Security and IoT (Internet of Things) modules to understand system vulnerabilities better and improve security controls. 
The training modules offer a comprehensive understanding of penetration testing, malware analysis, attack vectors, scanning, information security powers, and various hacking threats.  
The Certified Ethical Hacker course has a high employability rate and recommendations from top government agencies such as the US Federal Government, the Montgomery GI Bill, and the National Security Agency (NSA).  
So, if you are excited to take your ethical hacker career forward, now is the time to get trained in the Certified Ethical Hacker program. 
20+ Job Roles | 10,000+ Job Openings | Avg. Salary of $93,000
Become a Certified Ethical Hacker.
---
FAQs (Frequently Asked Questions)
1. What is ethical hacking? 
Ethical hacking is the legal intrusion into a network or server to detect vulnerabilities. Ethical hackers report the suspicious activities to the system administrator. 
2. What are the coding languages that hackers use? 
A professional hacker should have a strong grasp of various programming languages such as Python, C/C++, Java, Perl, and LISP. So, with the help of these languages, ethical hackers can easily locate system and application vulnerabilities. 
3. Is hacking illegal? 
Hacking is not illegal if hackers have the authorization to break into system security. Hacking is illegal when hackers make an unlawful attempt to exploit system vulnerabilities, for financial gain or personal benefit.
---