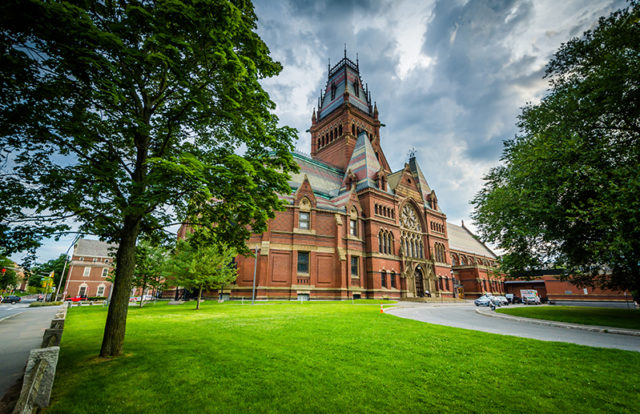 In the run up to 2018 midterm Congressional elections, bipartisan Harvard panel recently launched a "Cybersecurity Campaign Playbook" to safeguard polling process from hacking and propaganda. The Belfer Center for Science and International Affairs, based at the Harvard Kennedy School of Government, have charted out the guidelines in collaboration with top politicians and security experts.
According to a report published in Reuters, the Harvard University will soon release a 27-page guidelines on how the U.S. can prevent hacking attacks during elections. The recommendations reportedly suggest campaign leaders to focus on enhancing security and to implement measures such as two-factor authentication process for email access and end-to-end encryption messaging via Signal and Wickr services.
The contents of the playbook include topics such as The Vulnerable Campaign Environment, The Threats Campaigns Face, Managing Cyber Risks, and Steps to Securing Your Campaign, among other pressing issues. The handbook is a result of Belfer's four-month-old effort called "Defending Digital Democracy" (DDD) program.
Interestingly, Belfer's effort to protect elections from cyber crimes has gathered support from top officials of Republicans as well as Democrats. Democrat's Robby Mook, who organized Hillary Clinton's 2016 presidential election bid and Republican's and Matt Rhoades, who led Mitt Romney's 2012 campaign, were the prominent faces of this program, Silicon.co.uk reported. Cybersecurity experts from tech giants like Google, Facebook, and computer security company CrowdStrike also provided their insights in Belfer's program.
Belfer co-director Eric Rosenbach said another guidebook aimed at state election officials will be released in Spring. "Deterring information operations is inherently a government responsibility, and the technology firms will decide how to act on their platforms, but state organizations are the victims", Rosenbach told Reuters.
Debora Plunkett, a 31-year veteran of the National Security Agency (NSA) who joined the Belfer Center in July this year was quoted as saying "we heard from campaigns that there is nothing like this that exists. We had security experts who understood security and election experts who understood campaigns, and both sides were eager to learn how the other part worked."
To make its program a success, Belfer Center has told its students to go out in various states to observe, understand and analyze elections procedures and voting technologies.