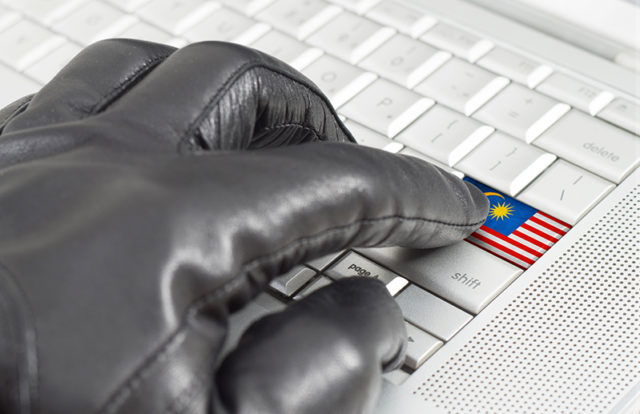 Kaspersky unveiled that cyberattacks in Malaysia came down in the fourth quarter of 2019.
In its security bulletin, Kaspersky stated that it detected 11,544,340 potential threats on the systems of Kaspersky Security Network (KSN) participants in Malaysia, from October to December 2019. The threat incidents decreased to 5,658,973 from 9,840,870 compared to 2018.
The bulletin highlighted that nearly 31.9 percent of  Malaysian systems were infected by malware, which was distributed via removable USB drives, CDs and DVDs, and other offline methods.
Describing the scenario, Yeo Siang Tiong, Kaspersky GM for South-East Asia, said, "It is important that everyone works together to bolster our defenses against common threats. No one knows when the next threat will appear. Keep your system intelligent and up to date with the latest cyber-security trends so that you are ready and prepared for sophisticated cyberattacks. Cybersecurity is not a boring subject to discuss with your employees, friends and families, because simple habits can greatly boost your enterprise and personal defenses against potential cyber threats."
In order to prevent evolving threats, Kaspersky urged organizations to conduct cybersecurity training to its employees, including good password habits at workplace and running up-to-date anti-malware programs.
"Set up tiered levels of access, giving permission only to those who need it on each level and incorporate global threat feeds into their systems which can provide in-depth visibility into cyber threats targeting organizations," Kaspersky said.
Earlier, in similar research, Kaspersky revealed that the number of Distributed Denial of Service (DDoS) attacks increased by 84 percent in the Q1 of 2019, compared to Q4 of 2018. In its research report, it stated that cybercriminals turned to DDoS attacks after a sustained time period.
The report also revealed that Kaspersky discovered a considerable growth in the number of attacks that lasted more than an hour. According to the research findings, China reported the highest number of DDoS attacks (67 percent) while the U.S. reported the second-largest attacks (17.17 percent), and Hong Kong stood third (4.81 percent).