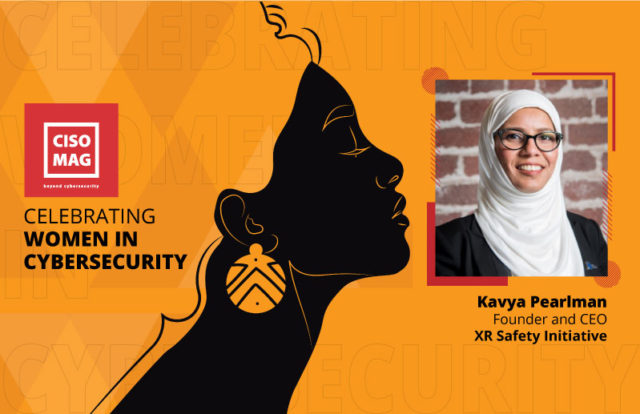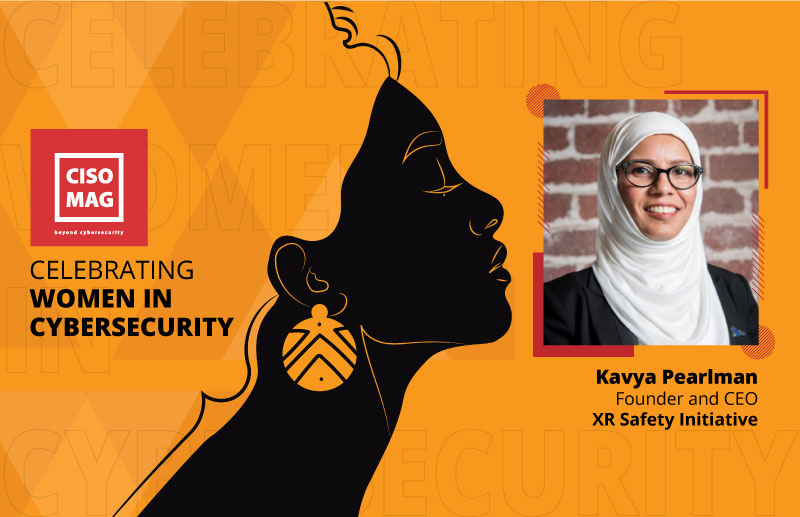 It has been an age-old myth that women prioritize family over work. Women are under-represented in tech and leadership. According to an (ISC)² Cybersecurity Workforce Report, women working in cybersecurity account for about one quarter (24%) of the overall workforce. Though there's a continuing inequity, things have begun to look brighter. Workforces – especially post-COVID-19 pandemic and lockdown – have been offering flexibility in timings, empowering women to lead, and showing support through digital mediums. Change happens with time, but it requires consistency. There is a need to go beyond the 24%.
Let's hear what Kavya Pearlman, Founder and CEO, XR Safety Initiative, has to say about Women in Cybersecurity:
Cybersecurity as a career: Two things come to mind: Pipeline and Retention. Pipeline – Cybersecurity is still portrayed as a career for the "hooded hacker dude," and our cultural biases around gender roles and careers contribute to the issue. This male-dominating mindset exhibits a "dude-bro" culture, deterring more diverse candidates from entering the domain. On top of this, a misconception amplifies the trend that cybersecurity is a high-stress career with no work-life balance. This is only true for a small set of careers. For example, a Chief Information Security Officer (CISO) for a FinTech or high-risk organization may have less control over their lifestyle. Retention-Burnout, status-quo tech culture, biases, discrimination, harassment, and Diversity & Inclusion simply being used as a tool for PR, etc., are just some of the reasons why women are leaving the cybersecurity career for other more welcoming and diverse career options.
Oftentimes, it goes back to early education. There lies an opportunity to direct female students to choose technical education and building the soft skills necessary for the STEM career paths. We need to build a more robust pipeline for cyber talent. Schools should follow programs and frameworks such as the U.S. cyber challenge, National Initiative for Cybersecurity Education (NICE), K-12 cybersecurity framework that offers a set of best practices that help providers of cybersecurity education and training in the U.S. better prepare their students to enter the cybersecurity workforce and help employers to manage workforce shortages and recruit the talent needed to secure their systems. Privately organized Capture the Flag (CTFs) are also a great way to cultivate interest and desire to learn within young students.
Gender inequality: School must also be considered a potential boost for a cultural change in the way cybersecurity careers are seen. Despite the fact that women are more likely to enroll in university than men, tech jobs are still facing high levels of gender inequality. This will take time, but it's crucial to use the aforementioned tools to mark a deeper transformation. In a way, given that some cultural constructs follow the society, this will naturally happen as demography is already making the world more diverse. The educational system plays a decisive role in making the change faster.
Gender and race: With the rise of AI-based solutions, the issue is becoming more and more relevant, and the over-representation of white men in the design of these technologies, could undo decades of advances in gender and racial equality. Equally important is a concerted effort to incorporate gender and racial balance in machine learning. It is crucial to prevent algorithms from perpetuating ideologies that disadvantage under-represented groups.
---
Disclaimer
Views expressed in this article are personal.