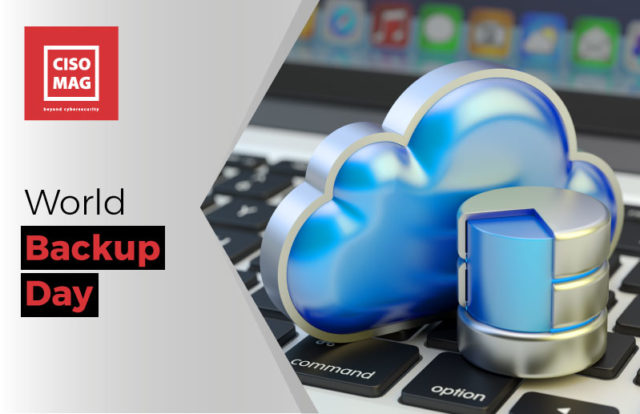 Information is new money in this modern digital world. Everything revolves around information, and it has become the fuel for many businesses. For instance, the business of social networking platforms like Facebook and Twitter is reliant on consumer data. Despite constant reminders on data protection, many users fail to backup their critical data, as they don't think it's important enough to secure it.
 By Rudra Srinivas, Senior Feature Writer, CISO MAG
At a personal level, "backup" involves creating second or more copies of all your important information such as photos, videos, documents, digital certificates, files, and emails. But backups are also crucial at an organizational level – that means making copies of digitalized intellectual property, operational data, transactional data, and financial data. Backups help in restoring data in situations of data loss, breach, or loss of the device. Backups have more importance today, with increased cases of ransomware attacks. Backups are a crucial component of an organization's disaster recovery and business continuity planning.
Today, March 31, is World Backup Day and it reminds us to protect our valuable digital assets with proper backups. According to a survey, every person on earth created over 1.7 MB of data in every second in 2020. The world's internet population is significantly growing year-over-year, with the internet receiving nearly 31,384,20 GB of traffic every minute.
Why should I backup my data? 
Backing up data is one of those easy-to-do security measures that most users ignore. It is always better to have a second copy of your valuable information, as it protects you from adversaries.  With technology advancing day-by-day, the threat to user's data is also increasing. Here are some findings:
1 in 10 computers is infected with malware each month.
30% of people have never backed up.
29% of disasters are caused by accidents.
113 phones are lost or stolen every minute.
Consequences of not backing up your data
Identity theft – Here, personal or financial information is at stake and is often misused to commit fraudulent transactions that may damage an individual's or organization's reputation.
Loss of funds – The pandemic is tough on everyone, hence loss of financial assets or funds in digital wallets might turn out to be entrapping.
Financial fraud – This is also a type of identity theft where credit or debit cards are stolen for unlawful activities. Lottery fraud, fake charities, and COVID-19 scams are also used to dupe or mislead people.
Ransomware threats – Since ransomware usually targets system data, agencies involved in mission-critical work cannot afford to lose it.
Which data should I backup?
Even today a majority of people don't backup their data, claiming that they don't have any critical information to backup. Some even don't know how to do this, and some forget to do so or postpone it. With cybercriminals leveraging users' data, it's imperative for users to backup and secure all kinds of data, which can't be recovered once lost.
How should I backup?
One can backup data in two ways: external and online.
For backing up data on external drives, one can make use of USB flash drives and external hard disks.
To backup data online, applications like OneDrive, Google Drive, Dropbox, and Amazon Cloud Drive can be used.
How to backup data on my computer?
Windows OS
Windows 10 users can type Backup Settings.
Click Add Drive (+)
Choose your external hard drive from the list
Click Turn on
Mac OS
Open the menu and choose System Preferences
Click on Time Machine
Click Select Disk
Choose your USB hard drive from the list and select: Use Disk
Linux OS
Open the HUD (click the Ubuntu button in the Dash) and type Backup
Click on the search result Backup
Click on Just show my backup settings
Activate Automatic backups
Choose the location to store your backup on the tab Storage (your external drive)
Choose how often to backup on the tab Schedule
Click on Back Up Nowon the tab Overview to start backing up
 Note: Menu options may differ depending on OS version. But look for equivalents.
Make sure that your external storage device is plugged in always or at least
plug it in often.
Conclusion
Cybercriminals are advancing their techniques to get hold of users' data. It is high time users realize the potential risks around data loss and keep a backup plan to recover the valuable information.
 About the Author
Rudra Srinivas is a Feature Writer and part of the editorial team at CISO MAG. He writes news and feature stories on cybersecurity trends.