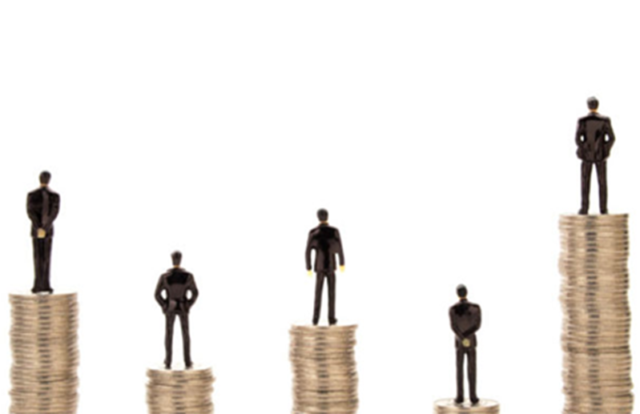 Computer forensics job prospects are also rising, owing to an unprecedented rise in cybercrime because of a shift to remote work and digital reliance.
Ransomware attacks in 2021 have highlighted the necessity for digital forensics investigators to evaluate and probe security breaches. It's no surprise that the Kaseya attack, Colonial Pipe Attack among several high-profile cybercrimes, heightens the need for expanding digital forensics infrastructure.
Computer forensics is crucial for tracing the perpetrators' digital footprints and solving the missing puzzle related to cyberattacks. Digital forensics experts gather and preserve the information or evidence. After that, the investigator examines the system, computer files etc., to identify the changes, how it was changed, and track the perpetrator.
Digital forensics is a growing field that will only expand in the future to accommodate the demand for cybersecurity specialists. This article talks about the top high-paying forensic jobs and their respective salaries.
Before that, let's help you understand why this field is a career opportunity.
Is Computer Forensics a Promising Career?
There is a growing demand for computer forensics jobs to solve cybercrime. A report forecasts the digital forensics market to reach $8,210.5 million by 2026. Digital forensics methods are applied to crack cases ranging from human trafficking to aiding companies to recover data from cyberattacks. And with the cases piling up, there will be a high demand for computer forensics job roles in the future.  Exploring this field can open a multitude of opportunities for you. So, let's learn of some of the highest paying computer forensics job roles along with the respective salaries.
Computer Forensics Job Salary
According to PayScale, the average salary for a computer forensic analyst is $75,073. The median salary for an entry-level computer forensic analyst is $65,371, according to Salary.com.
Again, what you can earn as a forensic computer analyst depends on a combination of factors like location, certifications, and expertise.
There are many computers forensic jobs in the market, with employers looking out for IT and Security professionals to identify cybercrime and secure and recover their sensitive and crucial data in case of a security breach.
Next, we shall learn of some highest-paying computer forensics job prospects.
What Are the Highest Paying Forensics Job Roles?
The field of computer forensics science is rife with opportunities. However, what you can earn depends on your qualifications, skill set, and your experience.
1. Cybercrime Investigator
If you have analytical and problem-solving skills, taking up the job role as a Cybercrime Investigator can be rewarding. From identity theft, fraud to money laundering and cyberbullying, a cybercrime investigator works to gather evidence for all these crimes in cyberspace. One can look forward to earning an average salary of $92,432 per year, according to SimplyHired.
2. Malware Analyst
Malware Analyst is one of the top paying computer forensics job profiles.  One can earn a median salary of $92,880 per year, according to PayScale. The role of a Malware Analyst is to identify, examine and report cyberthreats. Sound knowledge in Programming languages and learning data recovery techniques can certainly pave the way for your career as a Malware Analyst.
3. Forensic Accountant
A plurality of cybercrimes these days involve financial scams such as illegal transactions and money laundering. In such cases, forensic accountants play a pivotal role in investigating security breaches and analyzing computers and information technology.
A forensic accountant can expect to earn an average base salary of $71,464 per year, as per PayScale. Furthermore, they can expect to grow in their field and earn up to $101,648 per annum.
4. Forensic Computer Analyst
According to PayScale, a Forensic Computer Analyst with forensics skills earns a medium $73,851 per annum.
A forensic computer analyst investigates the data in the computer and network to present evidence in legal proceedings. They help law enforcement in retrieving data from computers, hard drives etc., in cybercrimes. After a thorough analysis, they use various tools and techniques to recover deleted files and retrieve information. So, if this field excites you, you can acquire the necessary skills to analyze computer hard drives and storage devices.
5. Information Technology Auditor
An Information Technology Auditor can expect to earn an average salary of $64,894 per year, according to Salary.com. PayScale forecasts that people with over ten years' experience can earn anything between $100,000 and $118,000.
Information Technology Auditor is a significant role in the field of computer forensics. The key roles are to detect security flaws in networking systems, measure the risk factors, and offer security solutions. So, if you are passionate about finding loopholes in network security, you will find this field rewarding.
Other competitive forensics job roles are Cyber Defense Analyst, Information Security Analyst, Mobile Forensics Expert, Intelligence Technology Analyst, Cryptanalyst, Security Consultant, and more.
If you plan to kickstart your career in computer forensics, EC Council's C|HFI certification can open endless opportunities for you.
Start a Career in Digital Forensics With EC-Council's C|HFI Certification Program
The Computer Hacking Forensic Investigator (C|HFI) certification program by EC-Council aims to enhance the participant's competence in identifying an intruder's footprints. The modules also train individuals to gather all the relevant digital evidence needed to prosecute the perpetrator in a court of law.
C|HFI trains its participants in the core concepts of digital forensics, giving a methodological approach to computer forensics and evidence analysis that circles Dark Web, IoT, and Cloud Forensics. The program modules include using ground-breaking forensics tools and techniques to help the learner successfully execute digital investigations, identify complex security threats, and assist in data recovery programs.
One must also learn basic network defense skills or IT or cybersecurity experience before pursuing a career in digital forensics.
A career in computer forensics science comes with promising opportunities. The demand for a skilled computer forensic analyst will only increase with the rising complexities of cyberattacks. So, getting a computer forensics degree and acquiring the necessary skills will broaden your opportunities and allow you to land a high-paying job.
20+ Job Roles | 4,000+ Job Openings | Avg. Salary of $96,000
Start your C|HFI Certification and Explore New Career Opportunities in the World of Digital Forensics.
---
FAQs (Frequently Asked Questions)
1. What is the role of computer forensics in an investigation?
To gather the digital forensics evidence in case of cybercrime, one can understand the role of a computer forensics expert in three steps to track the attacker:
Preserving or securing the digital device
Analyzing the state of digital device
Reporting retrieved information
2. How Does Computer Forensics Work?
The importance of digital forensics in investigating cybercrime is paramount. It is a branch of forensic science that examines and analyzes devices that store digital information. Your hard drive, computer, network, phone, server etc. are a few examples that comprise this infrastructure.
Computer forensics investigators can gather crucial information from computer documents, texts, online transactions, and other digital footprints to present key evidence in cybercrime. Everything we do has moved online, starting from storing to sharing information on cloud infrastructure. Forensic investigators can round up shreds of evidence from your cloud-based backup systems and access your text messages, images, videos, emails, and restore the deleted files as well.
---
References: