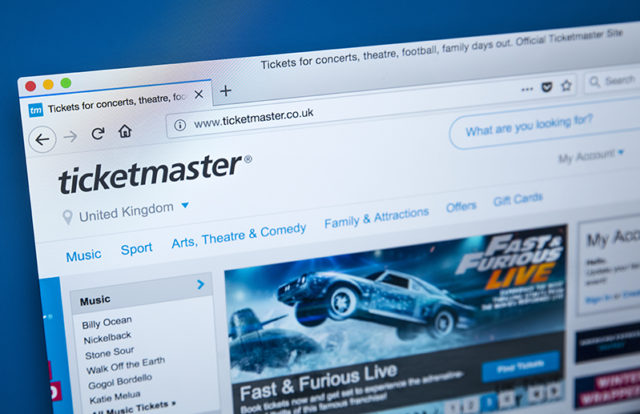 Ticketmaster L.L.C., the U.S.-based ticket sales and distribution firm, has agreed to pay a $10 million fine to settle a class-action lawsuit with the U.S. Attorney's Office for the Eastern District of New York for illicitly breaking into a competitor's network systems.
Ticketmaster's Criminal Act
The U.S. Department of Justice (DoJ) stated that Ticketmaster misused passwords held by a former employee of a competitor firm. "Ticketmaster employees repeatedly, and illegally, accessed a competitor's computers without authorization using stolen passwords to unlawfully collect business intelligence.   Further, Ticketmaster's employees brazenly held a division-wide 'summit' at which the stolen passwords were used to access the victim company's computers, as if that were an appropriate business tactic.  Today's resolution demonstrates that any company that obtains a competitor's confidential information for commercial advantage, without authority or permission, should expect to be held accountable in federal court," said Acting U.S. Attorney DuCharme.
Plan to "Choke off" the Competitor
Based on the investigation, Ticketmaster exploited the proprietary information that belonged to its competitor for its advantage, promoting two dishonest employees involved in the scheme. "When employees walk out of one company and into another, it's illegal for them to take proprietary information with them. Ticketmaster used stolen information to gain an advantage over its competition, and then promoted the employees who broke the law. This investigation is a perfect example of why these laws exist — to protect consumers from being cheated in what should be a fair marketplace," said FBI Assistant Director-in-Charge Sweeney.
The illegal actions and corporate violations of Ticketmaster and its employees involved in the lawsuit were condemned by Seth D. DuCharme, Acting U.S. lawyer for New York's eastern district, and William F Sweeney Jr, assistant director of the FBI's New York Field Office.