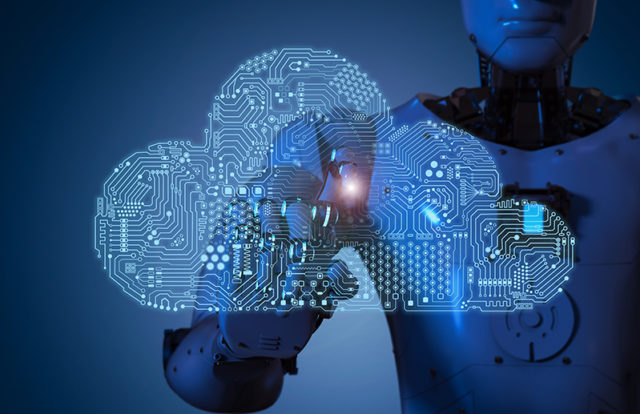 In today's world of hyper-connectivity enterprises are investing in hybrid Cloud solutions, PaaS systems, augmented reality, and open-partner ecosystems. If the past has taught us anything, it is to never underestimate the growth potential of cybercriminals. The coronavirus pandemic revealed what attackers are capable of and Google is leading the race by launching its second Cloud region in India.
By Oriyomi Fowler, Head, Information Security & Network Operations; Dangote Industries Limited
The Cloud holds the world's cyberinfrastructures and global economies in place and Gartner had predicted that public cloud services would hike by 17% in 2020. It takes minutes for companies to slip up and leak highly sensitive data due to gaps in Cloud data protection and applications, which means business owners remain worried about governance, security, and compliance issues when choosing Cloud vendors.
Cloud is the New Normal. And That Motivates Adversaries
Cloud technology intertwines with our everyday lives and helps share experiences as people, cultures, and worldwide events. It is the hidden medium used to define and understand the world we live in for the better. However, the global pandemic forced businesses to migrate towards remote working models.
This means the reliance on Cloud solutions rapidly grew, except the security aspect was neglected. European Cybergang DarkSide fell under the FBI's radar when it launched the Colonial Pipeline Attack on May 7, 2021, and forced the organization to shut down its operations by infecting servers with ransomware. A group of researchers from the Royal Holloway, University of London, discovered how Telegram bots could be manipulated and force chats to get reordered, meaning adversaries could now steal plain text from encrypted messages and find ways to "hack" the app. Despite Telegram offering the best End-to-End encryption via secret chats, this proved how threats can find ways to exploit emerging Cloud apps and services. Cloud is not equipped to handle insider threats, since trusted employees can drop off malicious codes to infect systems. And this is just the beginning.
Data governance is no longer a topic that can be ignored as CIOs, CEOs, and CISOs and business owners are on the hunt for Cloud platforms that offer reliability, functionality, and the responsible access of public and private cloud data.
Cloud security misconfigurations are the leading causes of data breaches and over 265,000 accounts were found misconfigured out of the 1 million that were surveyed across Southeast Asia. Cloudstar became victim to a highly sophisticated ransomware attack this year and its systems went completely offline when hackers hijacked a critical flaw found in their services. Unauthorized access to Cloud data, Distributed Denial of Service (DDoS) attacks, lack of secure APIs, and sensitive data leaks are the top Cloud security threats being faced by global organizations. Horangi stressed that businesses that weren't using Cloud security platforms were at risk of lacking architectural visibility and future data breaches. He stated that there are many tools available for conducting security audits of these services that enterprises should take advantage of.
Is Cloud's Future Bleak?
Nobody can predict the future but with the explosiveness of IoT networks and 5G, Cloud does have one. Today's data surges in high volumes and Cloud infrastructures will be better equipped to handle copious amounts of processing at lower rates. Software development takes place from many different angles and modular software development will be prioritized by Cloud vendors. There will be improvements seen in Cloud service offerings within SaaS, IaaS, and PaaS sectors and many researchers predict that Cloud Computing will be the leading technology in the future.
Cloud vendors will be focusing on cyber security while developing apps/services and that means businesses should expect to enjoy a greater sense of reliability and privacy. With the advent of automation and virtualization, data processed on the Cloud will not require human intervention and security reviews or audits are expected to be automated by Artificial Intelligence by a huge margin as well.
PENTAGON, the U.S. Department of Defense, recently canceled its $10 million contract on a Cloud computing project that was subjected to a legal war between Amazon and Microsoft. The JEDI or Joint Enterprise Defense Infrastructure deal fell apart due to the department's evolving requirements, and it said in a press release how a brand new multivendor Cloud contract was in the works which were dubbed, the "Joint Warfighter Cloud Capability." Although JEDI is no more, the military services will undertake a new direction and work towards protecting national interests via the acquisition of commercial enterprise cloud computing technologies. DOD is currently doing market research and seeing if other Cloud vendors could fulfill its latest project requirements since Cloud adoption in the military is a complex affair tied to completing critical missions and addressing geopolitical concerns.
Cloud Gaming is taking a quantum leap and Microsoft is on track to conquer the gaming segment by introducing the latest updates to its Xbox Game Pass Subscription Services. Amazon Luna integrated Twitch, a popular videogame streaming, and broadcasting website, and provided 4k resolution support at 60fps for modern games, thus competing directly with Google's Stadia and Microsoft xCloud. A prime example of how Cloud revolutionized not just gaming but the video streaming services industry is YouTube, a tech giant that massively scaled up in the last decade and how it improved its user experiences.
Cloud's future is not bleak. It is just getting started.
Promising Trends and Moving Beyond Data
The big three dominating the Cloud hemisphere are Google Cloud Platform (GCP), Microsoft Azure, and Amazon Web Services (AWS) but they are certainly not the only ones who are emerging. Vertical Cloud Service Providers and SaaS platforms will become a part of corporate budgets and enterprises will be focusing their spending on public cloud solutions. Early Cloud trends started with the virtualization of computing resources via IaaS but with Cloud 2.0 where apps are being built with platform services in mind.
Because decision making is a critical part of business, enterprise owners will be heavily investing in automation technologies for deployment on the Cloud, such as Machine Learning (ML), Artificial Intelligence (AI), and Robotic Process Automation (RPA). 5G advancements are interlinked with Cloud computing developments and in the future, businesses will enjoy more speed, scalability, responsiveness, and data storage. A whole new market will open for private hybrid Clouds and enterprises who want to stay on-premises will choose to place their chips in Cloud edge computing.
The Cloud Computing market is forecasted to experience a growth of $287 billion by 2021-25 and data shows that more than 30% of spending by companies will be focused on developing Software as a Service (SaaS) based applications. According to the Synergy Research Group, SaaS will be dominating the Cloud landscape in the upcoming years with Microsoft holding up to 17% of market shares and leading the way. Salesforce and Adobe will come in a strong second and third, with Oracle taking up to 6% of SaaS market shares in the industry. There will be a giant scope for expansion for born-in-the-cloud vendors and traditional enterprise software vendors. Particularly, Gartner data shows that Infrastructure as a Service market will experience annual revenue growth of USD 32.4 billion or more worldwide, with five vendors namely – Amazon, Alibaba, Microsoft, Google, and IBM – dominating this sector.
Apple's recent acquisition of Xnor.ai marked advancement in the realm of TinyML which has been hailed as a giant sea of opportunity for mitigating cyber threats. Mark Gene, CEO of Cloud Elements commented that companies are now moving into an era of seamless app integrations in Cloud ecosystems. Enterprises are connecting many disparate apps and harmonizing business processes by leveraging Cloud frameworks. Cloud offers a myriad of features and goes hand-in-hand with the Internet of Things (IoT) with vendors are focusing their efforts mostly on data mobility and native integrations.
Cloud Computing is also playing a significant role in the digital transactions space and Zeta Cloud offerings are revolutionizing core banking services. Cloud-based hospitality services minimized their operational costs by scaling down and 30% of spending by companies daily week by simply scaling up, despite the modern pandemic. Responsible AI is an emerging trend that shows promise with regards to trust, transparency, risk, scalability, compliance, ethics, and safety, according to Gartner reports. Although progress has been slow in this domain, companies stated that their innovations were mission-critical to their future success since responsible AI models tended to be less biased in making sound operational decisions. Vendors are working on developing granular security policies for platforms and increased data storage limits via scalable containerization.  Flexible data recovery and backup methods are another focus area for on-premises and cloud environments.
CIOs feel that subscription-based models contribute to business acceleration and growth in this age of digital transformation. Businesses are opting to use cloud platforms as a service instead of investing in off-the-shelf storage and data migration solutions. All-flash storage is an upcoming innovation in Cloud backup and recovery services that ensures business continuity in the event of ransomware attacks.
The top 5 public cloud companies surpassed their market cap in 2021 and made collectively over $1 trillion this year. Shopify and Zoom grew by 1.7x in total revenue and Paypal rose to third due to a rise in the number of contactless payments thanks to QR Code scanning systems. IDC predicts that global investments in public Cloud services will double to over $500 billion by 2023 and Deloitte's revenue earnings will not drop below the 30% margin throughout the mid-decade. Enterprises will be unifying work environments through the optimization of hybrid clouds and the need for flexibility in these changing circumstances is becoming apparent to them. FAANG stocks ruled the market and gave 24x returns since 2010 but are now being overtaken by MT SAAS stocks as of 2020 due to explosiveness in Cloud technology growth.
According to a Gartner Cloud End User Behavior study, Cloud computing will become a key business driver by 2025 and all organizations will follow a Cloud-first principle when managing their data and operations soon. The exception to these are legacy IT applications and mainframe desktops which need not be migrated to the Cloud. Distributed Clouds will be used to run large workloads and address broad compliance issues by the end of 2025. Cloud computing will no longer be an option but the foundation and cornerstone of future businesses, especially for SMEs.
The Verdict
"Cloud computing has a bright future –and it is powerful, expansive."
The benefits Cloud vendors will bring to the table will serve both customers and hosts as enterprises will be turning towards hybrid Clouds increasingly.  More than 93% of enterprises have a multi-cloud strategy, with 87% accounting for hybrid clouds. These numbers are expected to go up in the coming years and PaaS segments will enable multi-cloud serverless offerings to clients. Edge Computing is becoming mainstream and public cloud vendors are adapting to multi-cloud strategies, with open-source companies basing their business models on future cloud developments.
Trends in technology are way different from how they were in the earlier days and businesses are shifting to remote working models overnight. To cope with the challenges of the pandemic and rising client requirements, enterprises are investing in the latest Cloud computing solutions to deal with disruptions in the technology industry.
Cloud computing is becoming a top choice for technological innovation as players from healthcare, manufacturing, education, and gaming move their traditional IT infrastructures to the Cloud. AI will play a massive role in running and maintaining Cloud data centers in the future and businesses will increase demands in moving traditional systems to Cloud without the need to use pre-installed software. More users will prefer to work on virtualized desktops run on Cloud since these give centralized security, in contrast to physical desktops, and the flexibility in features and services will encourage increased adoption of virtual cloud desktop services.
It can be safely said that Cloud is here to stay and not flatline in its evolution anytime soon.
---
About the Author
Oriyomi Fowler is a Technology Architect ad an Information technology (IT) professional with more than 12 years of experience. He also developed and deployed an automated tool-based vulnerability management framework that continuously monitors and detects Cybersecurity threats. He is specialized in risk assessment, disaster recovery, system integration, voice and network security, private cloud (Hyperconverge Infrastructure), IT Governance. He is also a member British Computer Society (MBCS) and Project Management Institute (PMI) membership.
He is a Global Advisory Board Member in EC-Council and Executive Member CyberEdBoard Community
Disclaimer
Views expressed in this article are personal. The facts, opinions, and language in the article do not reflect the views of CISO MAG and CISO MAG does not assume any responsibility or liability for the same.