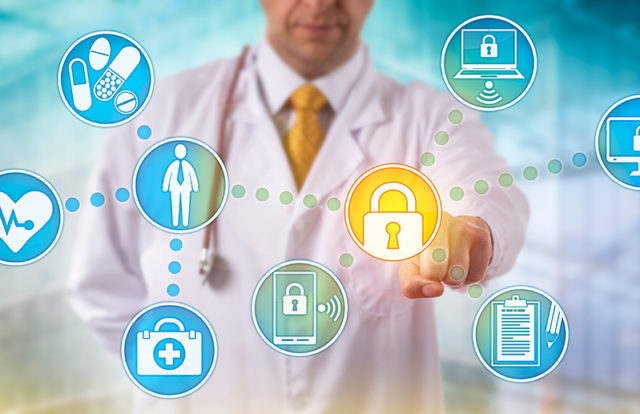 Information technology company Unisys Corp. will be supporting CyberPeace Institute's Cyber4Healthcare initiative to ensure hospitals and health care organizations are protected against the increasing cyberattacks amid the Coronavirus outbreak. The Cyber4Healthcare program is designed to offer free cybersecurity services to health care front-line workers fighting the pandemic.
By Pooja Tikekar, Feature Writer at CISO MAG
The program also calls for a stop to cyberattacks on hospitals, health care and medical research facilities and holds attackers accountable with international law wherever possible.
Unisys will also offer pro bono online consultations to help health care organizations address grave areas of cyber defense such as:
How to minimize the effect of ransomware within an organization by leveraging proven strategies like Zero Trust and network architectures like micro-segmentation
How to safely extend cyber perimeters to include work-from-home (WFH) with better identity and encryption practices
A "spot check" of current cyber risk based on an individual organization's operational goals
Tom Patterson, Chief Trust Officer, Unisys, said, "We know that adversaries can attack our most critical infrastructures through the click of a single WFH employee. That's why Unisys will stand with government, industry and academic leaders around the world to safeguard patient data, testing information and intellectual property so that our medical workers on the frontline can focus on delivering care to patients in their hour of need."
Ransomware Attacks Against Hospitals
INTERPOL issued a warning to hospitals and other organizations on the COVID-19 front line about the surge in ransomware attacks. INTERPOL's Cybercrime Threat Response team detected that hackers are holding medical institutions hostage and demanding ransom in exchange for access to vital digital files.
WHO Urges Cyber Vigilance
The World Health Organization (WHO) reported a fivefold increase in cyberthreats directed at its staff and the public through email scams. In April, around 450 active WHO email addresses and passwords were leaked online, however, the leaked credentials did not impact the organization as the data was not recent. It stated that cybercriminals are formulating phishing emails in the name of WHO and other regulatory bodies, in an attempt to lure potential victims to give sensitive information, download a malicious attachment, or open a malicious link.
---
About the Author

Pooja Tikekar is a Feature Writer, and part of the editorial team at CISO MAG. She writes news and feature stories on cybersecurity trends.