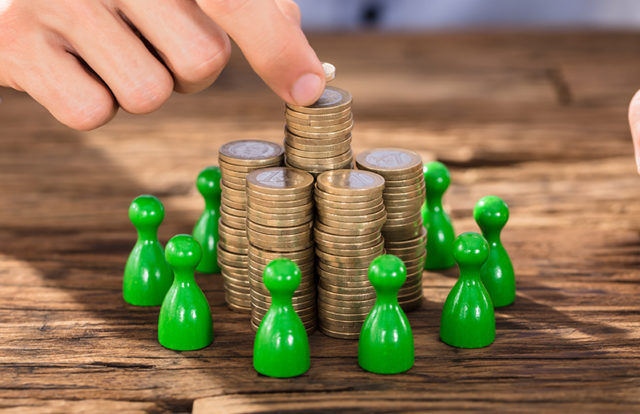 Capacity, a startup that enables users to search using natural language, recently secured $13.2 million in a Series B funding round led by undisclosed Midwest angel and other private investors. Capacity, formerly known as Jane.ai, stated the proceeds will be used to accelerate the company's growth and business expansion. The startup develops a platform that indexes information from various applications and enables users to search using natural language and artificial intelligence.
Founded in 2017, Capacity provides services in two formats. The first one is that it mines data from documents, webpages, email, and calendar apps like Gmail, customer relationship management (CRM) software like Salesforce and Oracle's NetSuite. The second format is a chatbot, that's integrated with natural language processing capabilities, that integrates with various messaging applications.
"We created Capacity to help everyday workers be more successful by eliminating the wasted time and effort that comes from searching for basic workplace information," said Capacity cofounder and CEO David Karandish. "We've all grown accustomed to the convenience of on-demand, personalized services and voice-controlled speakers at home, but we have yet to benefit from these same conveniences at work. [Capacity] is an intuitive, intelligent AI-powered Teammate who gives employees instant access to the information they need to do their jobs well."
In a similar funding round, artificial intelligence and automatic machine learning services provider H2O.ai secured $72.5 million in a Series D funding round led by Goldman Sachs along with the participation from Wells Fargo, NVIDIA, and Nexus Venture Partners. H2O.ai stated the new proceeds will accelerate the company's sales and marketing operations. Along with the investment, Jade Mandel from Goldman Sachs will be joining the H2O.ai Board of Directors.
Founded in 2012, H2O.ai provides AI and automatic machine learning services to enterprises with a mission to introduce AI to every sector including financial services, insurance, healthcare, telco, retail, pharmaceutical, and marketing. H2O.ai claims that it has a strong client base of technology firms including NVIDIA, IBM, AWS, Intel, Microsoft Azure, Google Cloud Platform, Snowflake, and IBM Red Hat.